Santa & Cole editor and co-founder visits Austin, Texas
Santa & Cole editor and co-founder visits Austin, Texas
Every Santa & Cole design has a story to tell, and Nina Masó knows those stories first-hand. Interior designer, editor and co-founder of Santa & Cole, Masó conveys her conception of light and comfort around the world through the objects she edits.

On this occasion and with our partners Scott + Cooner, Santa & Cole visited Austin to invite the city´s designers to an aperitif at Texas´s most authentic hotel: Hotel San José by Bunkhouse.

Guests had the chance to get up close and personal with Santa & Cole´s philosophy and values through some of our most iconic products and new catalogue additions: the Babel alabaster totem and the Dórica hand-taped floor lamp, that were on show where the cocktail reception was served; the iconic Wally wall lamp illuminating the pool area; and our Cirio porcelain hanging lamp, that lit the way to the garden. It was a tour of light through the hotel with a last stop in room 33. This space was designed ad-hoc for the hotel and, in addition to our collection of Classics, boasted one of our most recent and most outstanding new lamps: Tekiò. The forms, technical solution and carefully selected materials of these new and classic objects never go out of style.

A big thank you to our friend Liz Lambert for giving us the space, and to our guests for joining us at this special event.

See you soon Austin!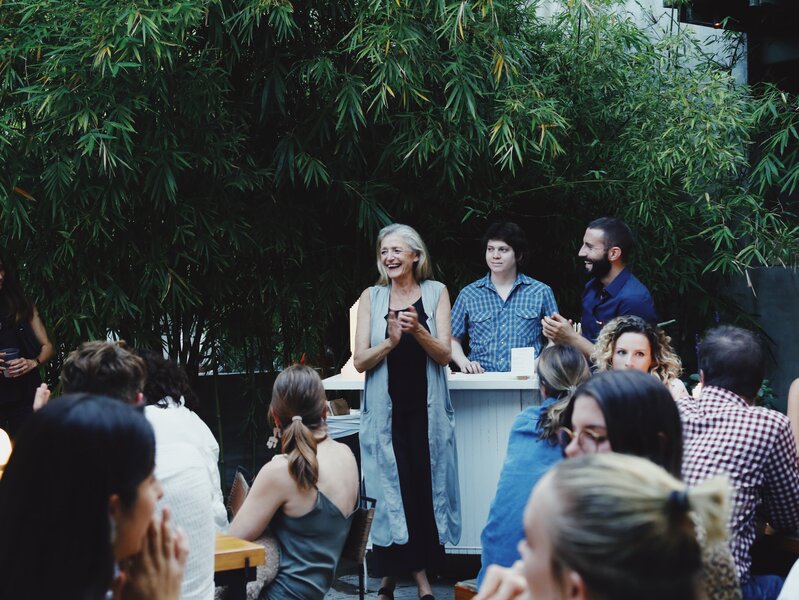 Santa & Cole editor and co-founder visits Austin, Texas
Santa & Cole vuelve a Maison et Objet de la mano de Monocle Magazine
1st of August 2019