TMC
Miguel Milá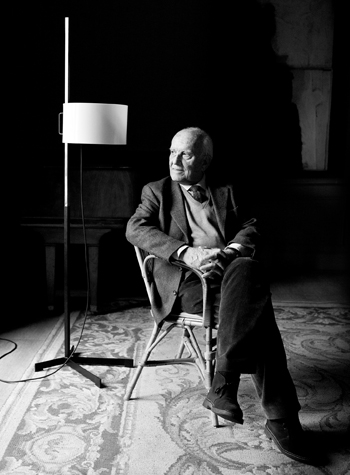 Miguel Milá
Miguel Milà, industrial and interior designer, inventor and bricoleur, began his career in the 1950s, and soon became a pioneer of Spanish design. To overcome the scarcity of resources at the time, he decided to design his own pieces. He soon began to produce objects at his company Tramo (Trabajos Molestos), and they remain true contemporary classics today. In 2016, the Ministry of Education and Culture awarded him the Gold Medal for Merit in Fine Arts.
Read more
|
1961
In an exquisite show of intelligence and good taste, this representative of the adjustable TM series is the most elegant version, further embellished by time. Its white acrylic shade can be moved up and down the two-sectioned metal structure using a magnet.
---
Dimension plane
Overview
Two-part metal structure: upper half chrome-plated and lower half black.
Height-adjustable opal white methacrylate lampshade.
On/off switch on lampholder.
Light sources
Recommended light source (not included):
LED bulb: 12W.
Other light sources: Max. 100 W
Input voltage: 100, 120, 230 Vac. (50 Hz / 60 Hz). According to destination.
Bulb socket: E26 (Max. hgt. 125 mm / 4.9″)
Available modifications
Switch: On/Off or Dimmable, at stem height or on floor
We offer the possibility of adapting our products to the requirements of your contract project, modifying them to your needs. All customisations shall be studied upon request respecting the minimum quantity required. Contact us for customisations inqueries.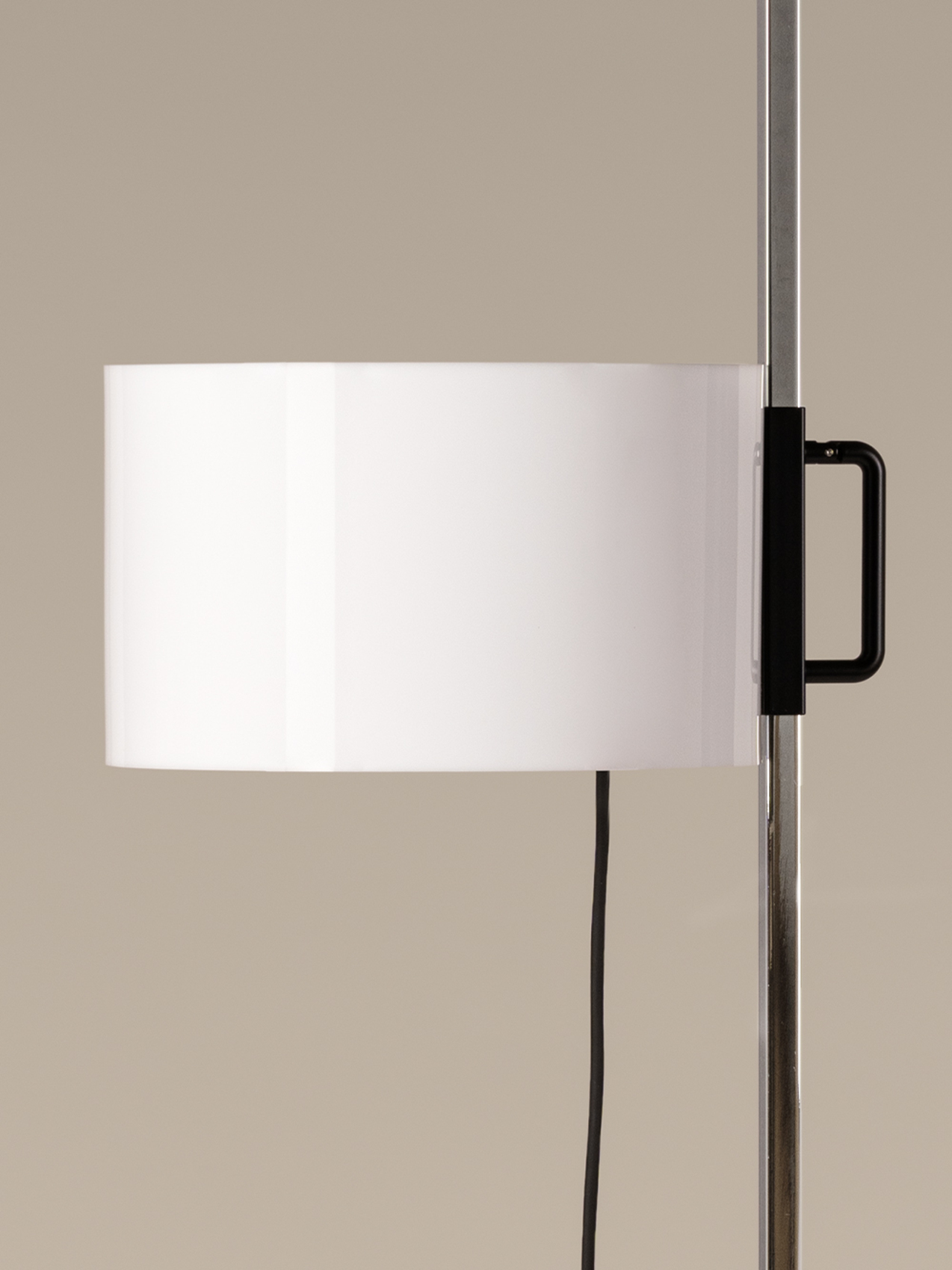 White methacrylate lampshade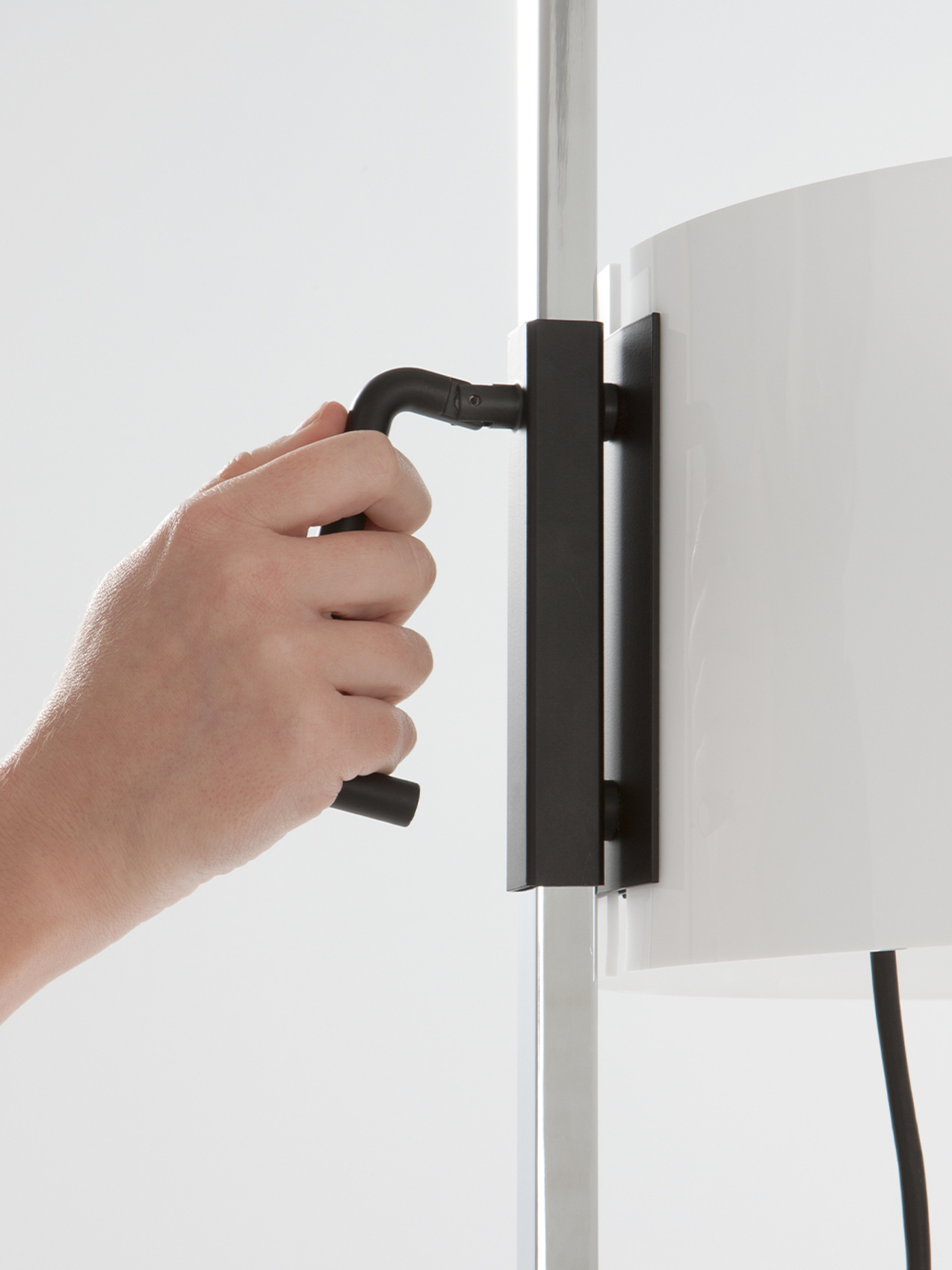 White methacrylate lampshade with bulb socket holder