Care instructions
All our products are born with a timeless vocation defended by the form, the technical solution and the careful selection of materials. A material culture that we have been defending for more than 35 years. The selection of the right materials is an important part of our creative process. As we are editors and do not rely on machinery, we put special emphasis on the lifecycle of our products and only work with materials that age well. In some materials, as they are treated by hand, one by one, you may find details that make them unique. This is part of their beauty.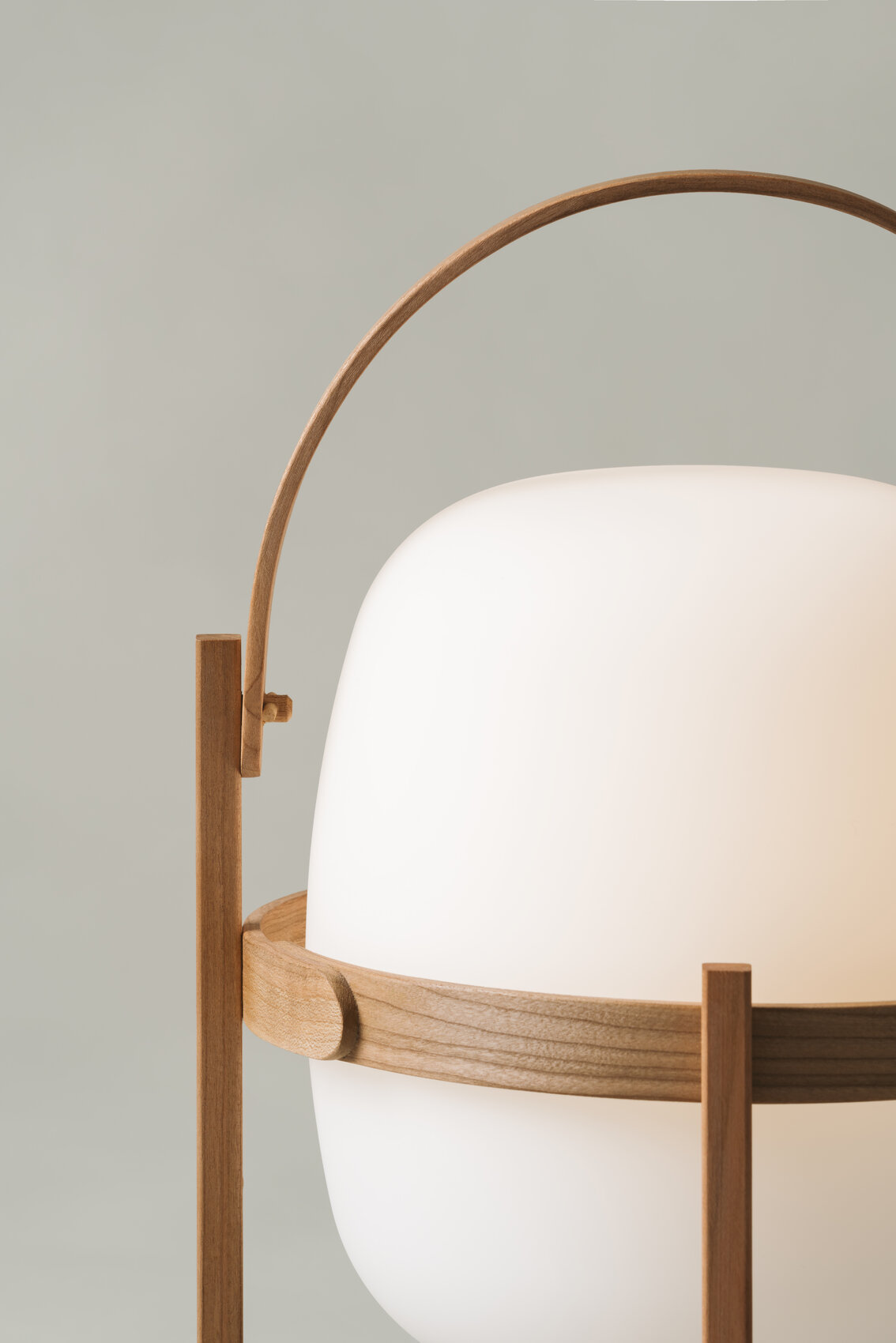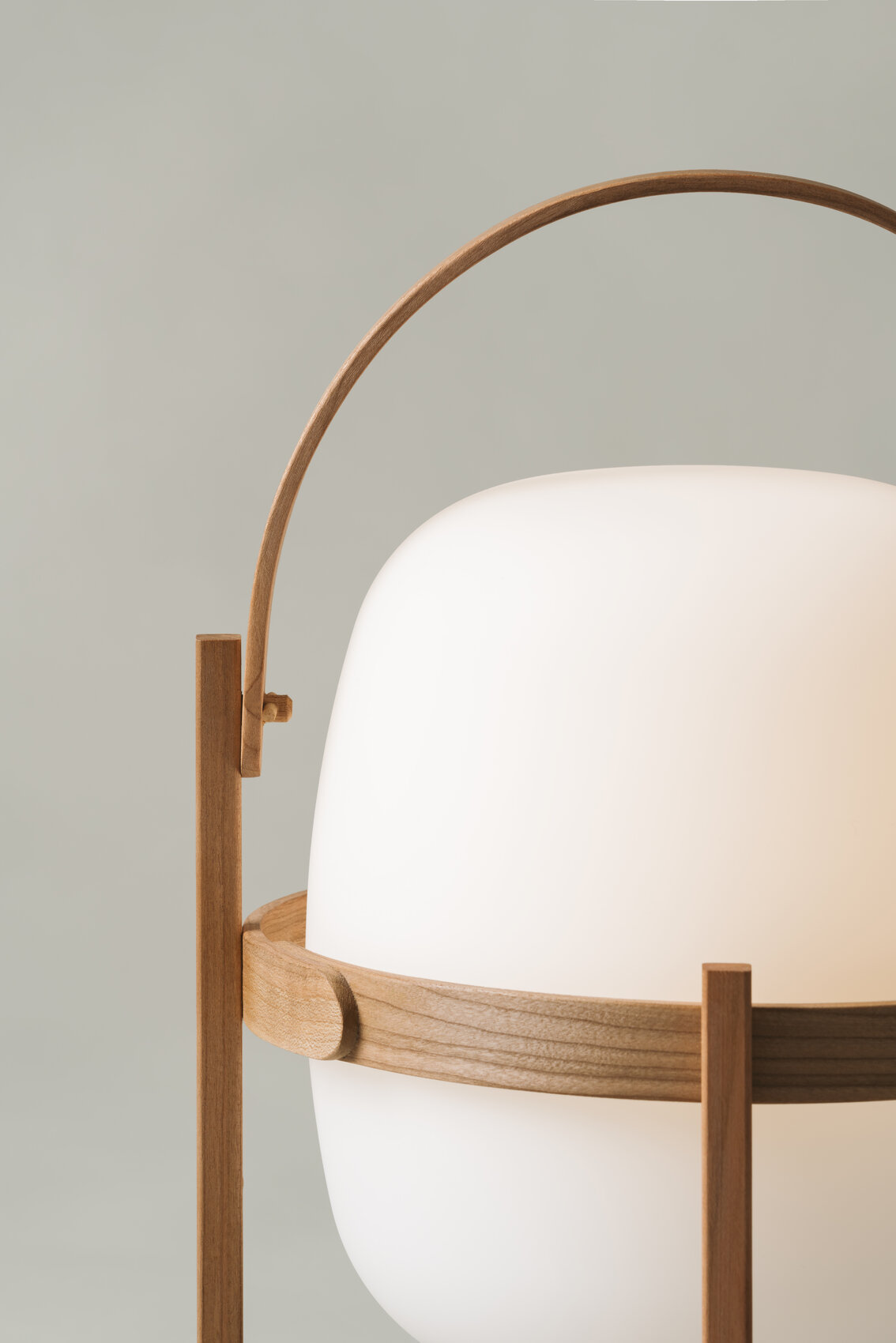 General care instructions
The environment and climate are factors that can affect the durability and appearance of our products. Avoid placing them anywhere with direct exposure to the sun or in spaces where they could suffer from large fluctuations in temperature and humidity.

Try to remove dust with lint-free microfibre cloths, feather dusters or brushes.

Try to use as little water as possible. We do not recommend the use of abrasive cleaners or solvents as they may wear away the finish.

Wood is a noble and durable material that ages well if it is properly treated. Its nature makes it sensitive to the environment, especially sudden changes in temperature or exposure to the sun.

For cleaning, we recommend using a soft, slightly damp cloth. If required, neutral soap can be used. It is important to always move in the direction of the grain. Remove spilled liquids immediately to avoid stains.
Waxed
To maintain or repair this material, colourless wax can be applied once a year. Apply it to the entire surface until a uniform layer is achieved, wait until it gets dry and rub with a clean cloth until the desired shine.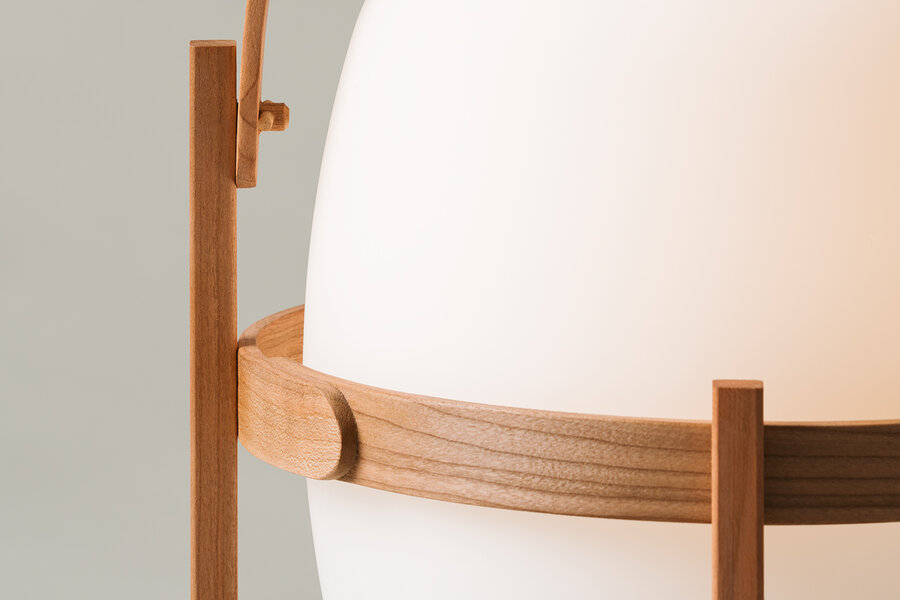 Varnished
Clean regularly with a slightly damp cloth and then wipe with a dry cloth to remove dust.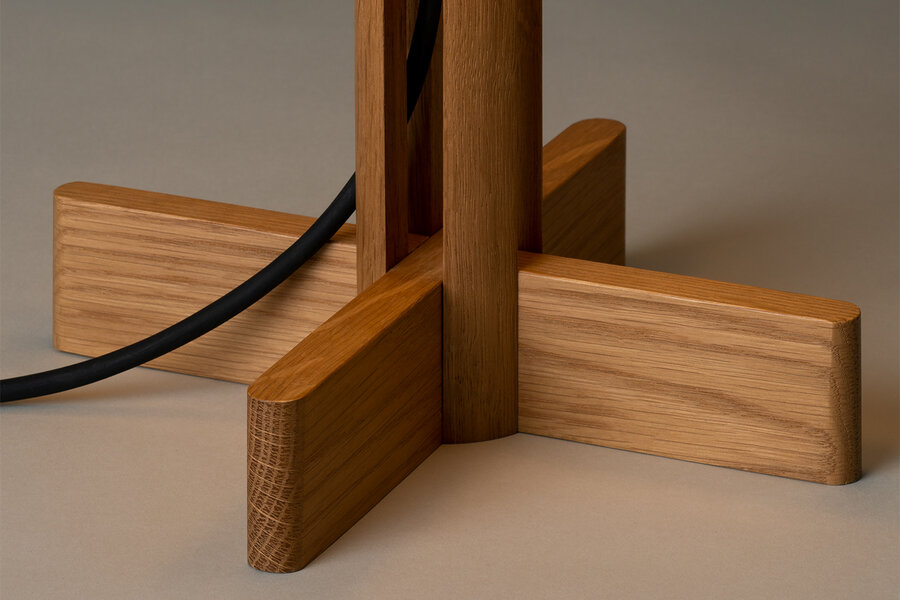 Cardboard and washi paper
Our cardboard and washi paper shades create a warmth that we feel very much at home with. As they are delicate materials, it is important that you treat them in this way, removing dust with a dry cloth. To remove marks, use a white eraser, without pressing.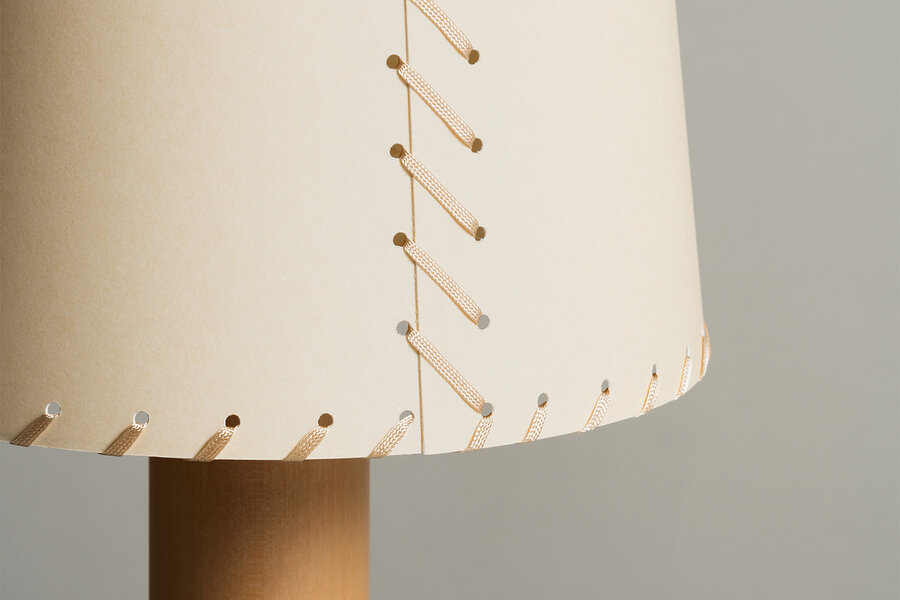 Natural: linen and cotton
Dust on the fabric can be removed with a soft cloth or brush in less accessible areas. If the material is affected by the appearance of stains, use a dry foam and, if it remains, make circular movements with a damp cloth.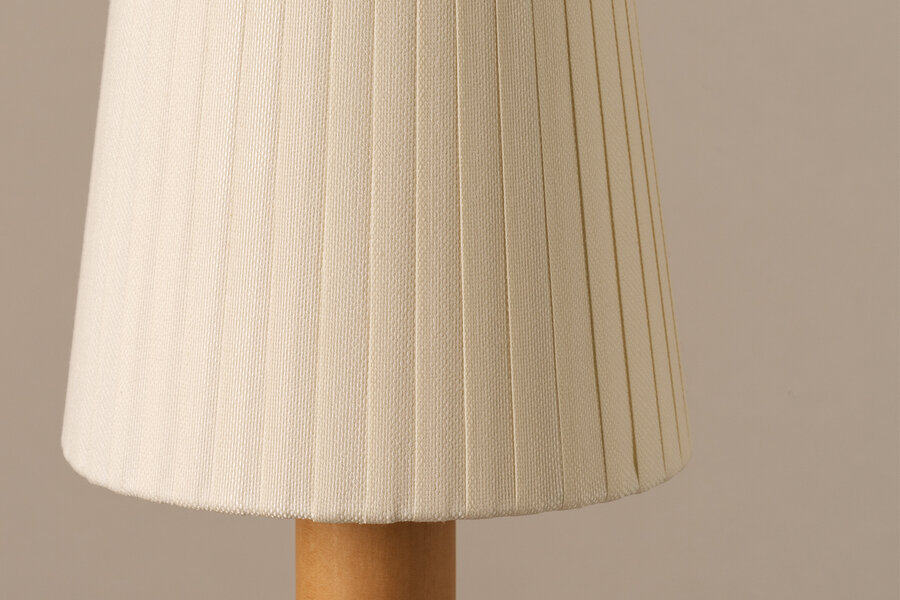 Synthetic: polyester and nylon
It is usually enough to dampen a soft cloth with warm water. In some cases it may be necessary to use neutral soap. It is very important not to apply ammonia products, solvents or abrasives to the fabric as this could damage it.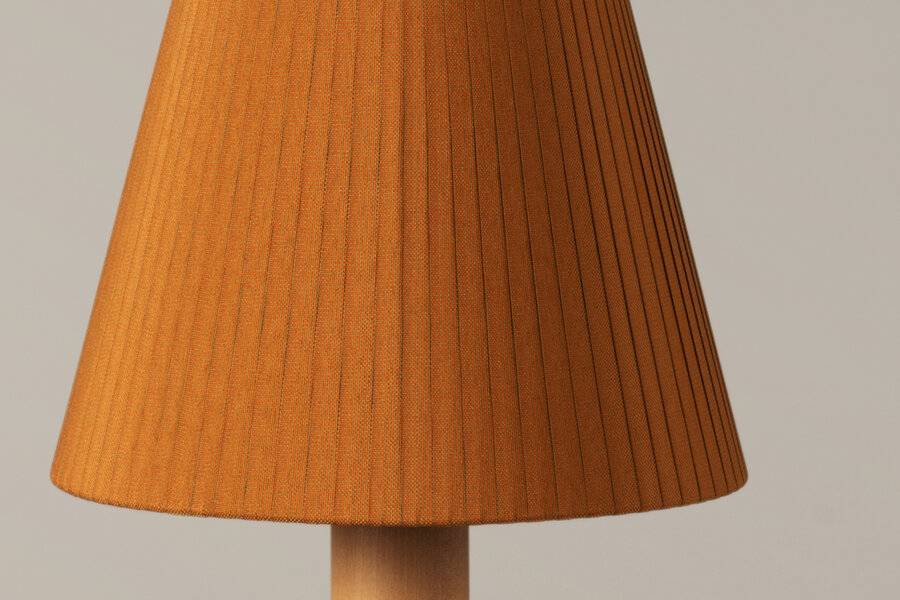 Alabaster is a stone that we recommend cleaning using circular movements with a soft cloth slightly dampened with warm water and neutral soap.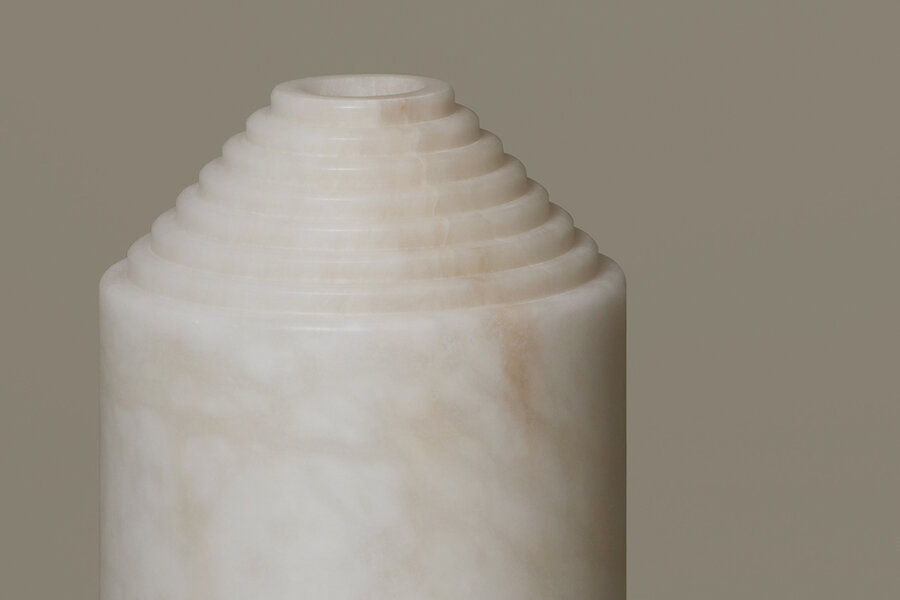 Avoid grainy cloths that can cause scratches and try to use a cloth with neutral soap or glass cleaner. Once clean, it is important to dry it immediately.
We recommend dusting with a dry cloth or a feather duster, never granulate as this could cause scratches on the surface. It is also important that the movements are gentle and careful, without rubbing, avoiding possible scratches.
Painting
We recommend removing dust regularly and, in case of stains, use cloth with a non-abrasive cleaner or neutral soap.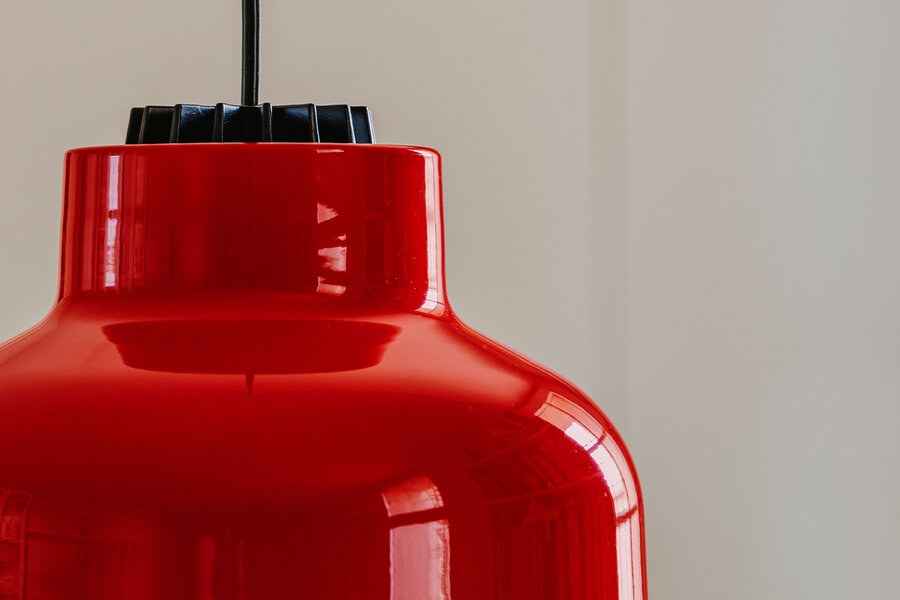 Polished aluminium
Clean the surface with a cloth with water and neutral soap. Before use, please check that your soap is compatible with the metal.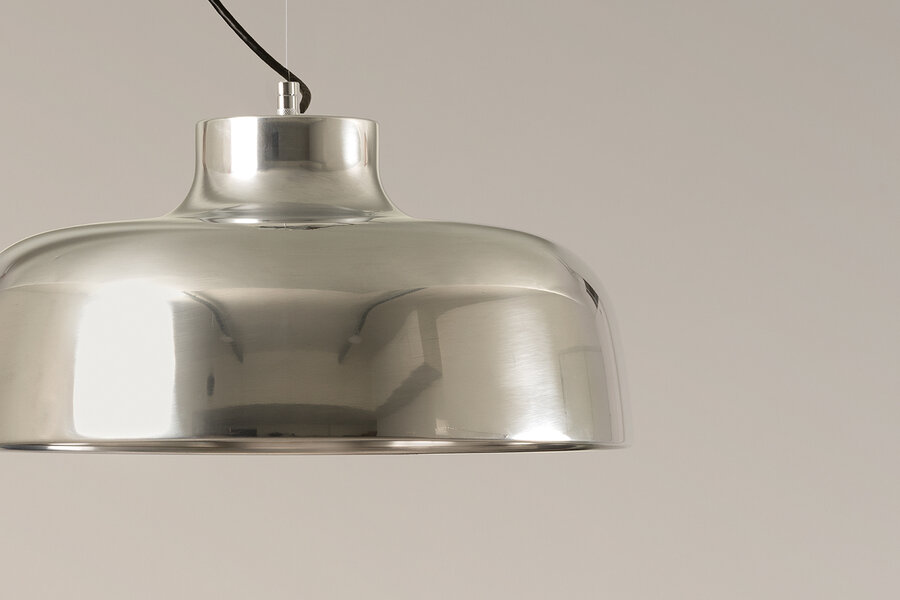 Gold, bronze, nickel and chrome plated metal
For regular dust removal, use a dry cloth. For stains, use a microfibre cloth dampened with neutral soap or non-abrasive glass cleaner, then wipe dry with a cloth.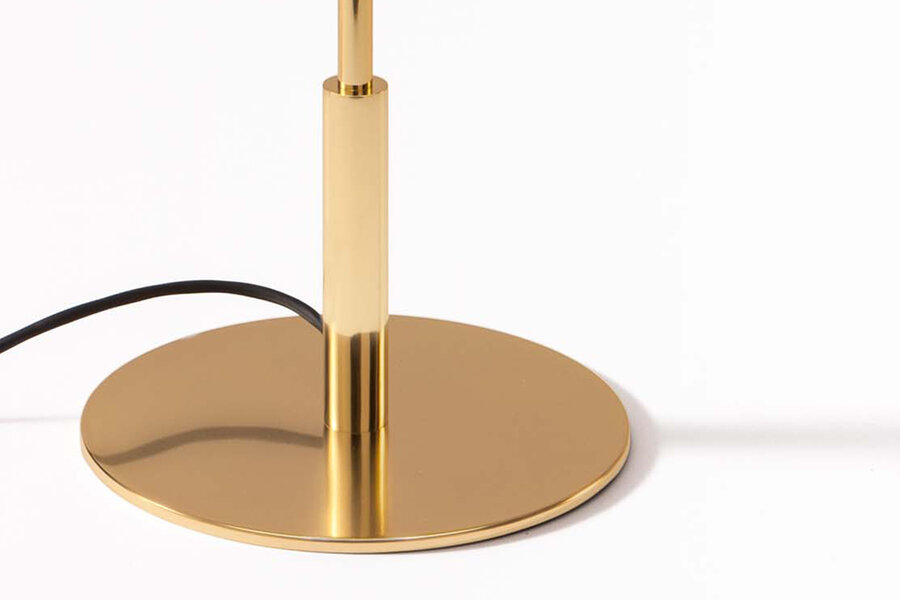 Anodised aluminium
This finish ensures resistance to corrosion and abrasion. If stains appear, try to clean with water and, if necessary, add neutral soap.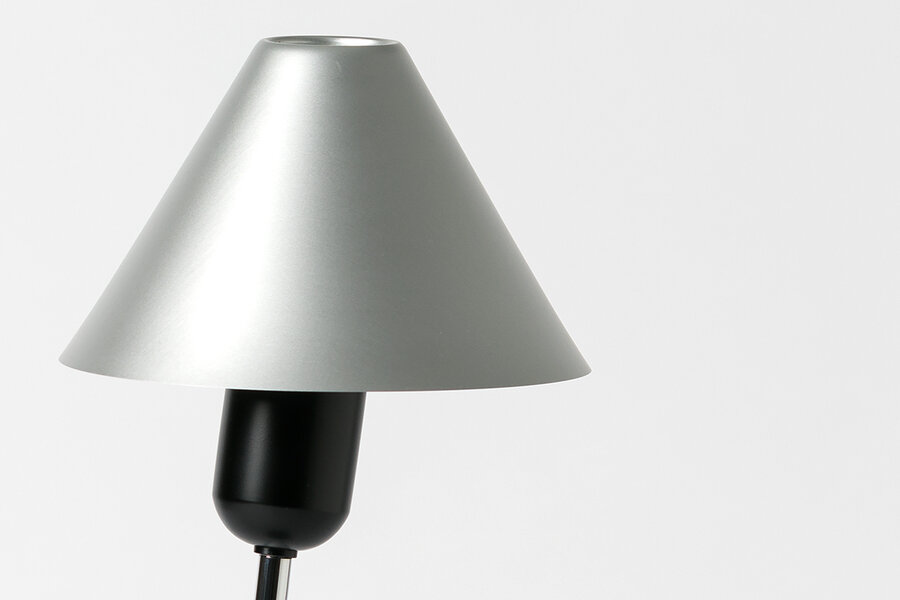 Plastic is a durable material and, if well cared for, can have a long life. Chemicals such as chloride, acetone or degreasers accelerate its ageing and may cause it to yellow. The best solution is to wipe off dust and light stains with a damp cloth or soft paper. If any residue remains, you can add neutral soap.