Vaso is a solid and efficient pendant lamp conceived by Industrial Facility in London. Its slightly conical body, with gentle curves, makes it easy on the eye and directly understandable. Inside, a powerful, glare-free light source performs its function at the desired power.

Spare Parts
An exhibition curated by Industrial Facility

For over twenty years, Sam Hecht & Kim Colin's London design office - Industrial Facility - have applied their intellectual rigour to the design of everyday items, across an array of industries. With each project, whether lighting, furniture or technology, they search for the essential. Here they present a selection of completed pieces and parts that illustrate their care and attention to material and structural detail.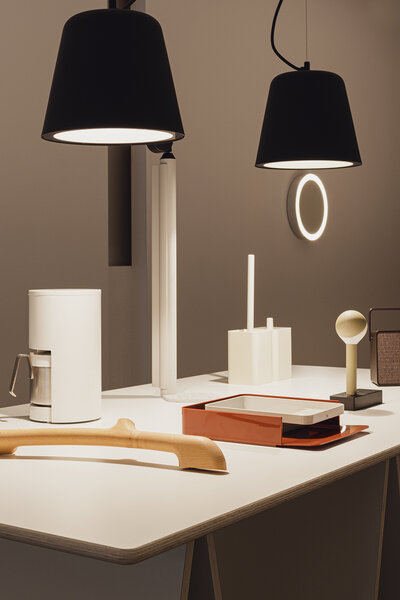 Galería Santa & Cole Barcelona
25 years of Trípode. A contemporary totem
Galería Santa & Cole - Barcelona, España