A walk through new worlds
A walk through new worlds, the inaugural exhibition of the first Galeria Santa & Cole, demonstrates that we feel art and music as vividly as we feel good design, and as companionable as we perceive the most attuned light. After gathering excellent people, we now present the selection of art that identifies us as well as the quality of our innovative musical instruments.

We exhibit certified works by Miriam Dema, Carmen Galofré, Marcos Isamat, Silvia Martínez Palou and Bea Sarrias, five artists from our city with whom we like to coexist. These works are all authorised, although only one copy of each is the original. Neoseries are authentic replicas and are made with such attention to detail, with so much care in their chromatic reproduction in the same format as the original, that they guarantee the same aesthetic experience but at a much lower price.

This allows more people to enjoy the same piece at their homes. The artist personally participates in the production and receives their royalties. The métier of editing design can now also contribute to the diffusion of art.

In addition, our luthiers show the dexterity of their hands with instruments. Milagro. The application of new materials and techniques enables the best vibrations for everyone to express their inner self. Music is an astonishment and sharing it an act of love. Try them and enjoy.

A walk through new worlds is a metaphor for our journey into ourselves.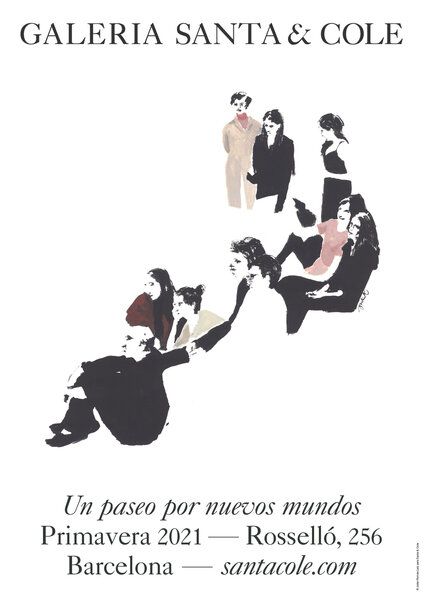 Galería Santa & Cole Barcelona
Presentation of the documentary "André Ricard, Un diseño invisible" at Fundació Miró
11 of May 2021 - 7 of October 2021
Fundació Miró - Barcelona, España