Miguel Milá´s documentary premier at Fundació Joan Miró
On 25 January we presented the documentary "Miguel Milá: interior and industrial designer, inventor and bricoleur", a project by Poldo Pomés Leiz and Santa & Cole that seeks to showcase the figure and his work in a manner as simple and natural as the master himself.

The event was held at the Joan Miró Foundation in Barcelona and was attended by prominent friends and characters from the world of design and architecture in Spain.


The documentary

On the context of a relaxed chat with architects, industrial designers, stylists and journalists from several generations, Miguel Milá shows and explains to us his works and how they operate, in addition to the history behind their creation.

The relationship between Miguel Milá and Santa & Cole goes back to 1987 when the re-edited version of the TMM was presented at Valencia Trade Fair. Ever since, several new products and re-edited versions have been incorporated into the Interior and Urban catalogues, including the Cesta lamp and the NeoRomántico bench collection. The most recent inclusions have been the M64 lamp and the Cesta metallic collection.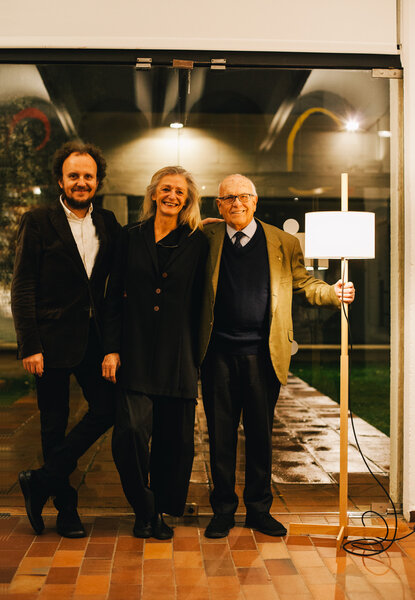 Miguel Milá´s documentary premier at Fundació Joan Miró
Camera Obscura Workshop with Montse Campins
25 of January 2017
Galería Santa & Cole - Barcelona, España