Red Dot 2013
1 de November 2013
For the second year running, a new Santa & Cole product has been awarded a Red Dot Design Award (in 2012 it was given to the now renowned BlancoWhitecollection). According to the international jury of this prestigious accolade:
"The Head convinces with its well considered, innovative design which unites the LED light source with the fitting."
Head, designed by the changing in-house Santa & Cole Team, is a capsule that integrates light source and bulb socket, comprising an aluminium injection heat sink housing a module with four colour LEDs of 2700K degrees temperature and a protective shade made of white engineering plastic with high transparency and diffusion. By using LED technology, Head requires no maintenance, lasts for over 50,000 hours with little consumption and ensures a long life.
In the words of the Santa & Cole Team: "We have developed our own bulb. This capsule is a new route between the bulb socket and the incorporated LED. We wanted to create a piece with good light dissipation and transfer, taking the light beam to the highest point of the shade to prevent glare, and for it to be easy and intuitive to assemble."
The Head was the starting point for the new HeadHat hanging lamps system, in which an identical head is compatible with many different shades because the central fitting is the same. The HeadHat system was launched in 2013 with a collection of three metal and two ceramic shades, to which new forms and materials will be added to create highly versatile compositions. This capsule is also compatible with the Cirio ceramic or aluminium hanging lampshades.
HeadHat system has also been selected fot the Spanish Delta Awards 2013 the ceremony will be on the 27th of June.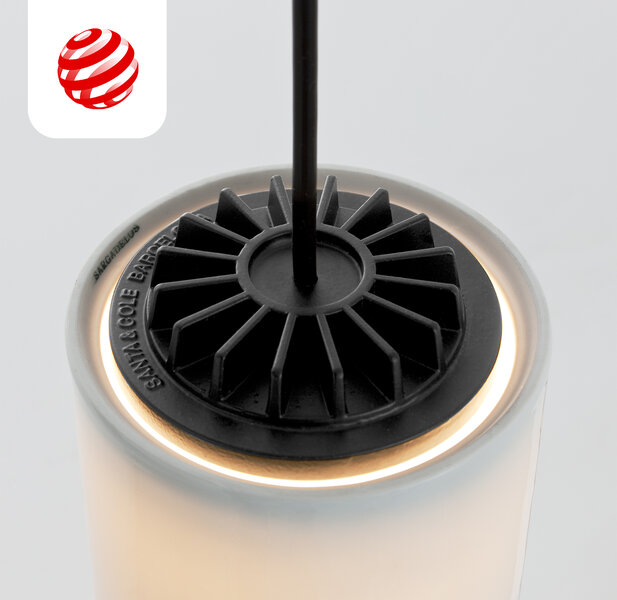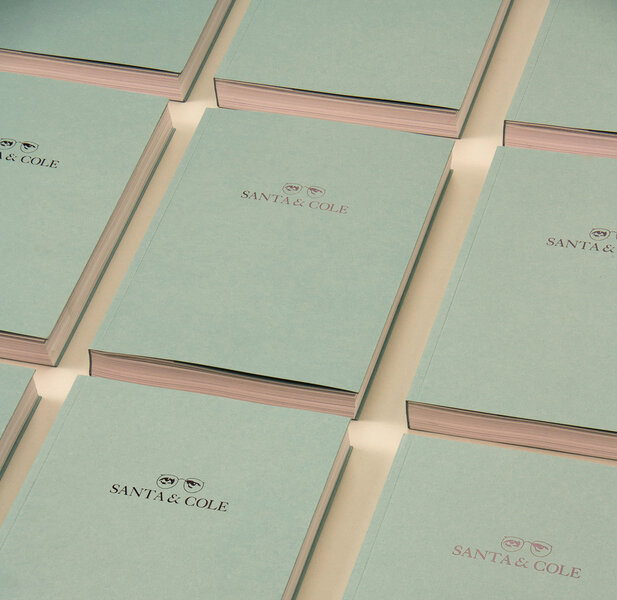 9 de September
New Santa & Cole Catalogue
Our catalogue covers a collection of objects with a range of origins and uses, created after a reflection on darkness, the time we spend without sunlight. Objects characterised by comfort rather than impact, able to engage with space whether at home or in shared environments. In this catalogue you will find good design objects enhanced […]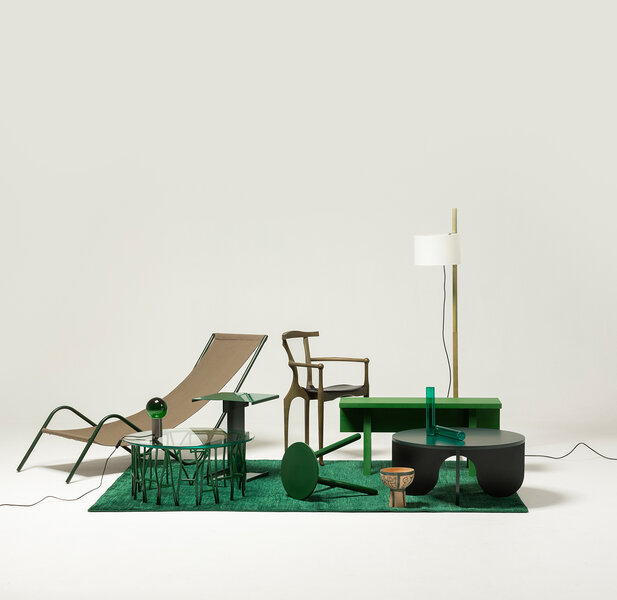 25 de October
Design for Posidonia
The creative team behind Here We Are Collective adds its voice to protect Mediterranean Posidonia oceanica sea grass through its Design for Posidonia project. This initiative, involving renowned Barcelona design companies, including Santa & Cole, is aimed at helping the NGO GOB Mallorca to extol the ecological importance of this ancient aquatic plant. Now is the time to raise […]
10 de February
A theatrical experience at NYFW
Christopher John Rogers' concept of fashion requires to be understood in its context. Seeking to create that environment, Barcelona based Sauras + Garriga studio has designed a set that reinterprets the essence of the earliest fashion shows in a contemporary way, with models appearing through velvet curtains and walking under a majestic central element, the Cirio pendant light by […]