Bailaoras después del ensayo
Inspired by Carlos Saura s Carmen (1983), this work depicts a scene in which dancers rest after a rehearsal. The artist was fascinated by the representation of relaxation and complicity after the intensity of the dancing. In her interpretation of the scene, Miriam Dema seeks to convey the different ways of experiencing exhaustion, as well as the introspection it tends to unleash.
Characteristics
---
121 x 151 cm
Two pieces sized 121 x 75,5 cm
Unframed
---
Unique piece
Certificate of authenticity included
---
Price on request
---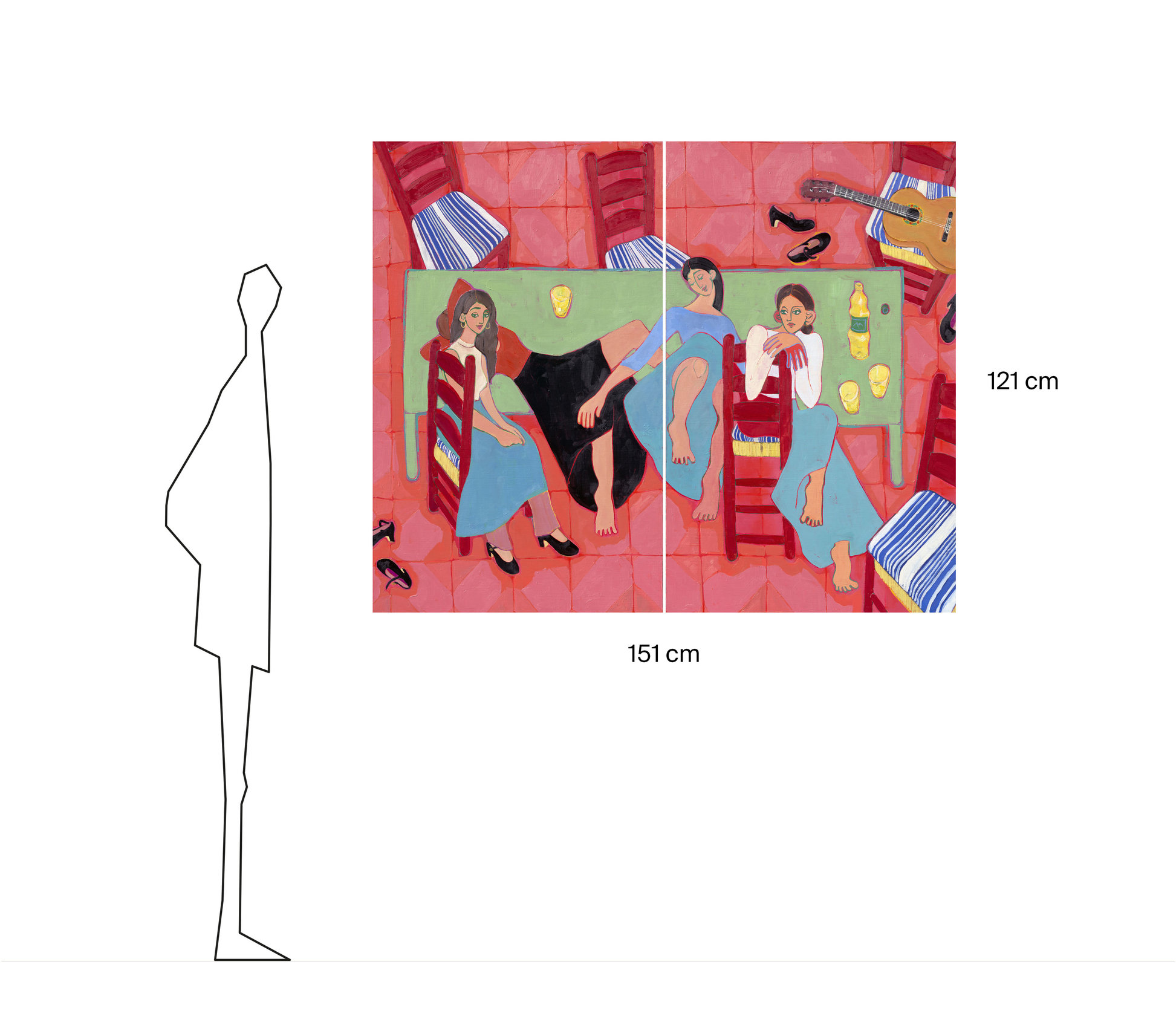 Míriam Dema
A graduate in Fine Arts from the University of Barcelona in 2017, Miriam Dema is notable for her use of vivid colours with oil pastels and crayons. With her professional career in full swing, Dema moved to Peru where she discovered a world full of ebullience and dynamism that helped to establish her current style. The artist aims to capture scenes with small irregularities and human presence. She currently lives and works in Barcelona.
More information