Lo empecé en primavera y lo acabé en otoño
The artist worked on this piece between March and October 2019, and it is especially significant because it reflects the development of her style during this period towards a more synthetic and colourful representation of reality. The layers and the characteristic elements of the various seasons (such as the mimosa spray or the quince) hint at this evolution and its pace.
Characteristics
---
High resolution UVI ink on cotton paper
---
72.5 x 49 cm
Same size as original
Unframed
---
Edition
What is a Neoseries?
Open edition. Produced on demand
Certificate of authenticity included
---
Price on request
---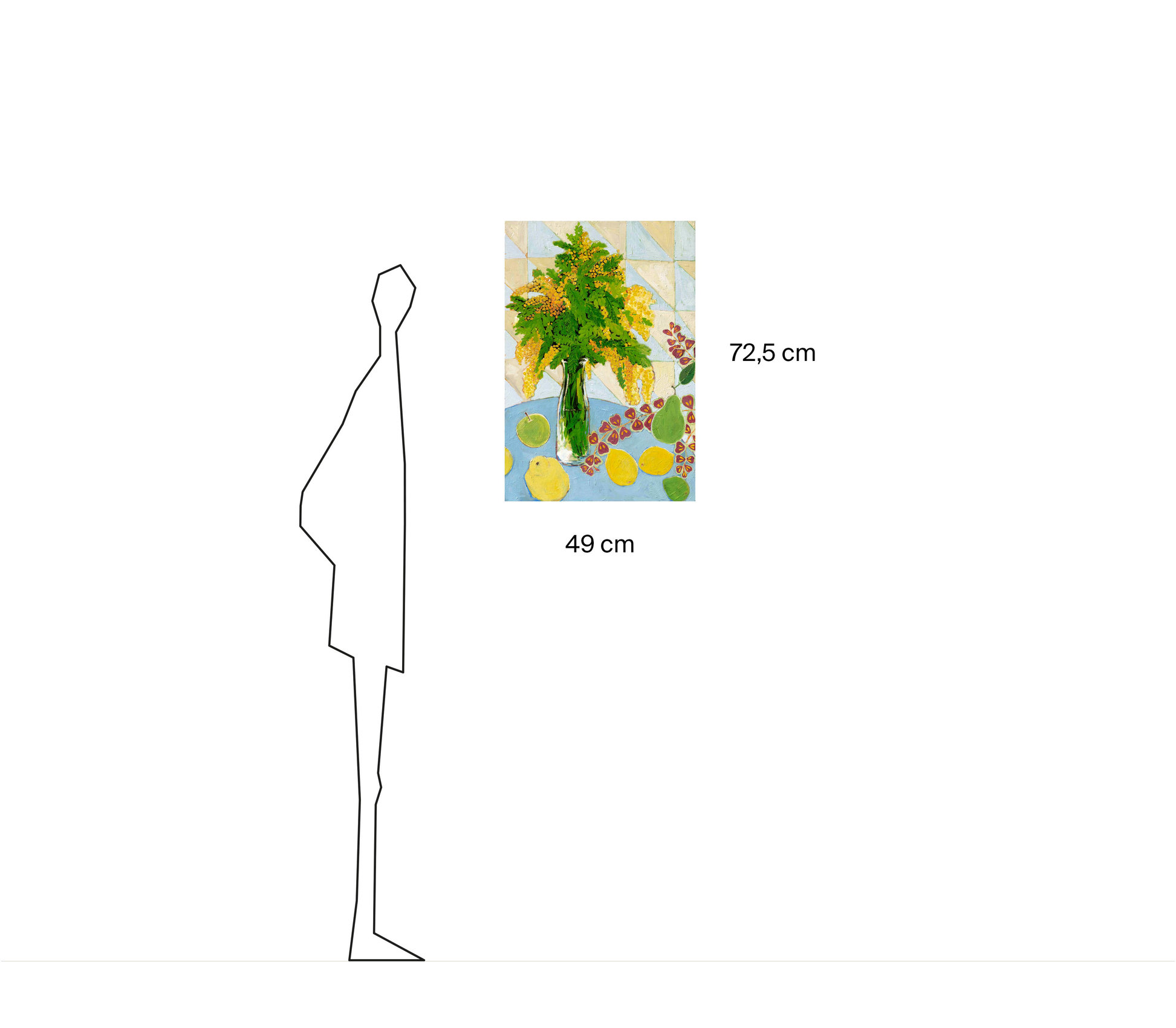 Míriam Dema
A graduate in Fine Arts from the University of Barcelona in 2017, Miriam Dema is notable for her use of vivid colours with oil pastels and crayons. With her professional career in full swing, Dema moved to Peru where she discovered a world full of ebullience and dynamism that helped to establish her current style. The artist aims to capture scenes with small irregularities and human presence. She currently lives and works in Barcelona.
More information