Crisantemos en la terraza
Sun-facing chairs, a bouquet of chrysanthemums and a glass of water… The work highlights the absence of those once present in the scene, without no person explicitly appearing.
Characteristics
---
85.5 x 53 cm Sin enmarcar
---
Pieza única
Con certificado de autenticidad
---
Price on request
Sold out
---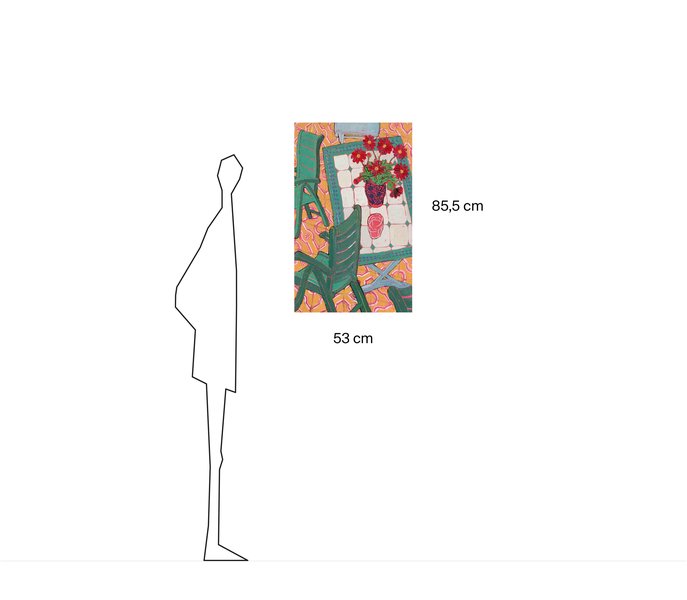 Míriam Dema
Graduada en Bellas Artes por la Universidad de Barcelona en 2017, Miriam Dema destaca por su uso de colores vivos con ceras y pasteles al óleo. A mediados de su carrera profesional, Dema se mudó a Perú donde descubrió un mundo lleno de vivacidad y dinamismo que ayudó a asentar su estilo actual. La artista intenta capturar escenas con pequeñas irregularidades y la presencia humana. Actualmente vive y reside en Barcelona. 
More information