Crisantemos en la terraza
Sun-facing chairs, a bouquet of chrysanthemums and a glass of water… The work highlights the absence of those once present in the scene, without no person explicitly appearing.
Characteristics
---
85.5 x 53 cm Sin enmarcar
---
Pieza única
Con certificado de autenticidad
---
Price on request
Sold out
---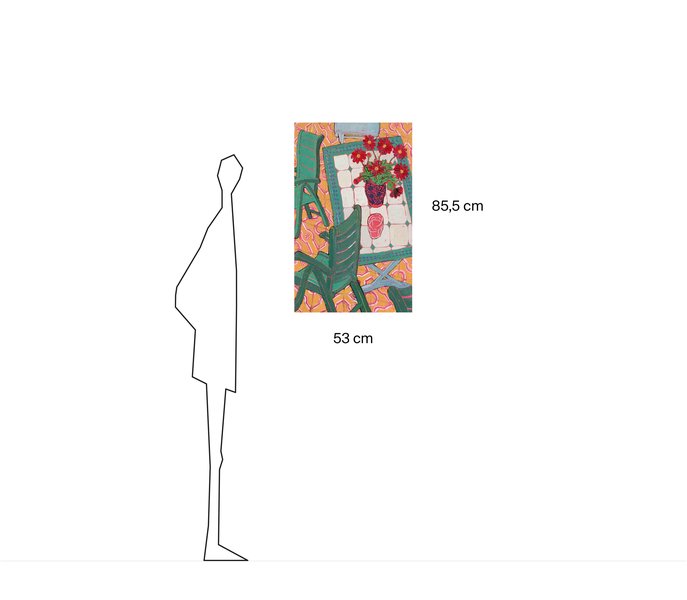 Míriam Dema
A graduate in Fine Arts from the University of Barcelona in 2017, Miriam Dema is notable for her use of vivid colours with oil pastels and crayons. With her professional career in full swing, Dema moved to Peru where she discovered a world full of ebullience and dynamism that helped to establish her current style. The artist aims to capture scenes with small irregularities and human presence. She currently lives and works in Barcelona.
More information