Sylvestrina
Enric Sòria,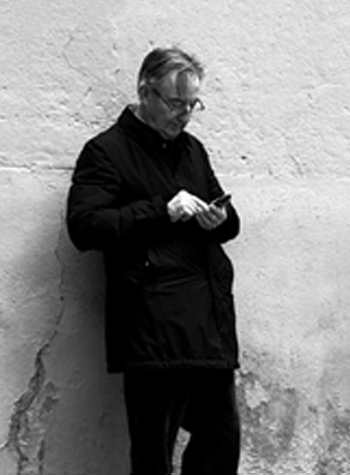 Enric Sòria
Laying the foundations of rationalism in Spain, Enric Sòria was a core member of Oriol Bohigas studio, where he designed numerous civic projects for the city of Barcelona. These include the Vall d'Hebrón Sports Centre project (1991), for which he won the FAD prize for architecture, and the conversion of the Born market into a cultural centre in 2014. Enric Sòria also taught at renowned schools in Barcelona such as ETSAB and ELISAVA.
Read more
Jordi Garcés
Jordi Garcés
Sentando las bases del racionalismo en España, Enric Sòria fue parte fundamental en el despacho de Oriol Bohigas, donde se asoció con Jordi Garcés en el diseño de numerosos proyectos cívicos para la ciudad de Barcelona. Entre ellos se encuentra el Palacio de Deportes del Valle de Hebrón (1991), por el que ganaron el premio del FAD de arquitectura y el Ágora Rubió i Balaguer de la Universidad Pompeu Fabra. Su obra más reciente es la ampliación del museo Picasso en 2010. Jordi Garcés también impartió clases en reconocidas escuelas de Barcelona como la ETSAB o EINA y en el exterior.
Read more
|
2021
This wall lamp has a circular metal base finished in shiny black and a cylindrical glass shade that diffuses a warm light. Keeping the inspiration of its designers based on the traditional candle, the Sylvestrina wall lamp provides an ambient light suitable for wide spaces, corridors and for smaller corners.
---
Dimension plane
Overview
Transparent Pyrex glass lampshade.
White translucent diffuser.
Glossy black metal base.Suitable for Outlet Box (UL market).
Light sources
Light source included (dimmable):
LED bulb: (S&C DC bulb) 2,2W.
Other light sources: Max. W
Input voltage: 100 ~ 240 Vac. (50 Hz / 60 Hz). According to destination.
We offer the possibility of adapting our products to the requirements of your contract project, modifying them to your needs. All customisations shall be studied upon request respecting the minimum quantity required. Contact us for customisations inqueries.
Disco

1995 - Jordi Miralbell, Mariona Raventós