Wally Cestita
Miguel Milá
Miguel Milá
Miguel Milà, industrial and interior designer, inventor and bricoleur, began his career in the 1950s, and soon became a pioneer of Spanish design. To overcome the scarcity of resources at the time, he decided to design his own pieces. He soon began to produce objects at his company Tramo (Trabajos Molestos), and they remain true contemporary classics today. In 2016, the Ministry of Education and Culture awarded him the Gold Medal for Merit in Fine Arts.
Read more
| 1962
In the Wally lamp, the iconic globe-shaped shade from the Cesta family is supported by a metallic ring in white or black. It can be used indoors or out, the elegance of a true classic combining seamlessly with a fully modern line. A manifesto of Mediterranean culture.
Dimension plane
Overview
Metallic structure finished in matte black or matte white.
White opal glass lampshade.
Suitable for indoor and outdoor use.
Suitable for Outlet Box (UL market).


Light sources
Recommended light source (not included)
LED bulb: 4,5WOther light sources: Max.40 W.Input voltage: 100, 120, 230 Vac.
(50 Hz / 60 Hz)According to destination..Lampholder: E26 (Max. height105 mm / 4.1").
Available modifications
Polyethylene diffuser.
Other structure finishes available
We offer the possibility of adapting our products to the requirements of your contract project, modifying them to your needs.

Contact us
to request your customisation.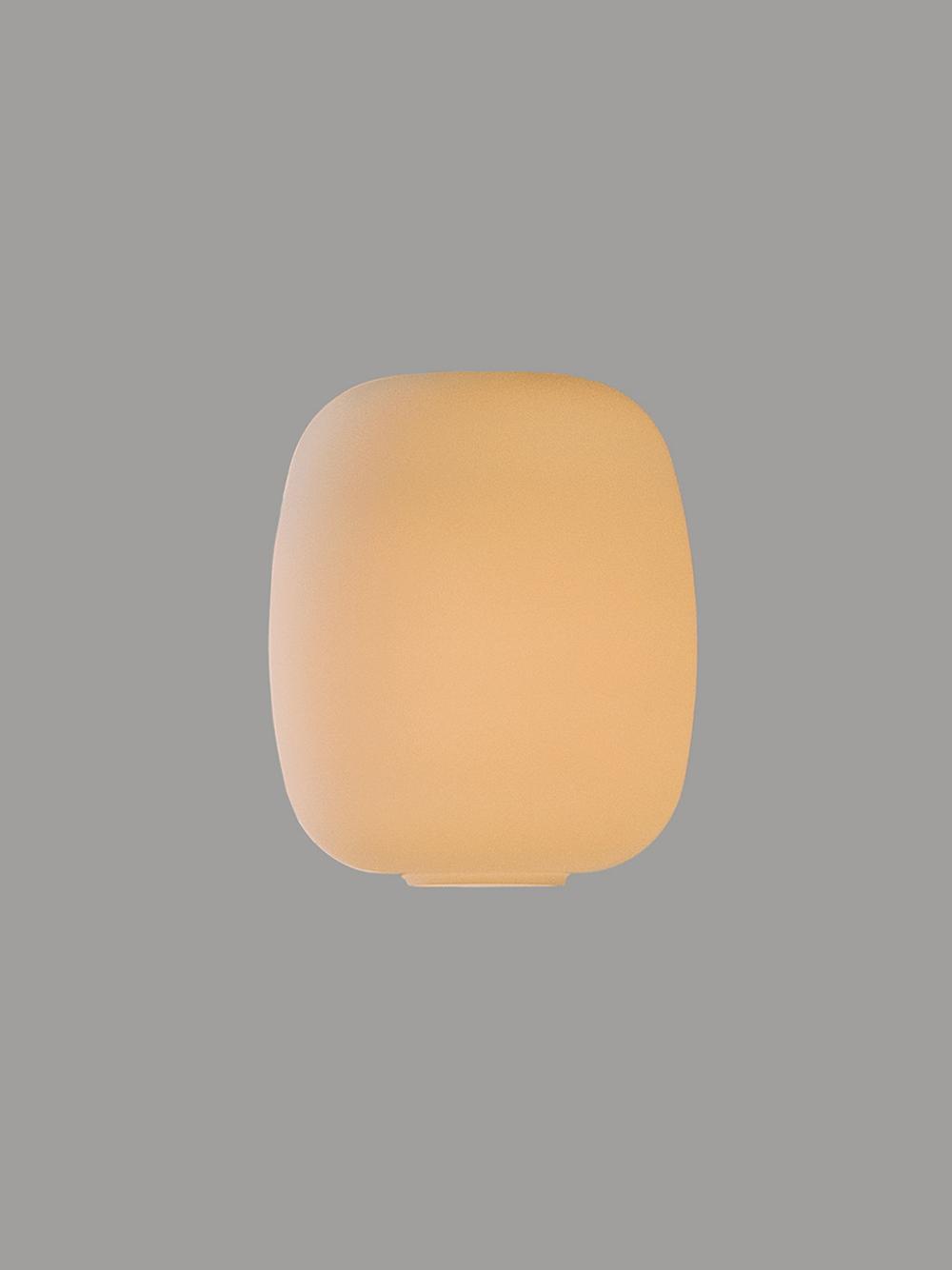 White opal glass lampshade