Drawings
Customisations
Available modifications:
ADA compliant version
These and other customisations shall be studied upon request respecting the minimum quantity required.
Contact us
to resquest your customisation.
Overview


Chrome-plated structure.
White linen lampshade.
Under special request, possibility of adapting the product for areas exposed to saline conditions.
There is an ADA compliant version for this product.
Suitable for Outlet Box (UL market).


Light Sources
Recommended light source (not included):
LED bulb: 4,5W.
Other light sources: Max. 60 W
Input voltage: 100, 120, 230 Vac. (50 Hz / 60 Hz). According to destination.
Bulb socket: E26 (Max. hgt. 105 mm / 4.1")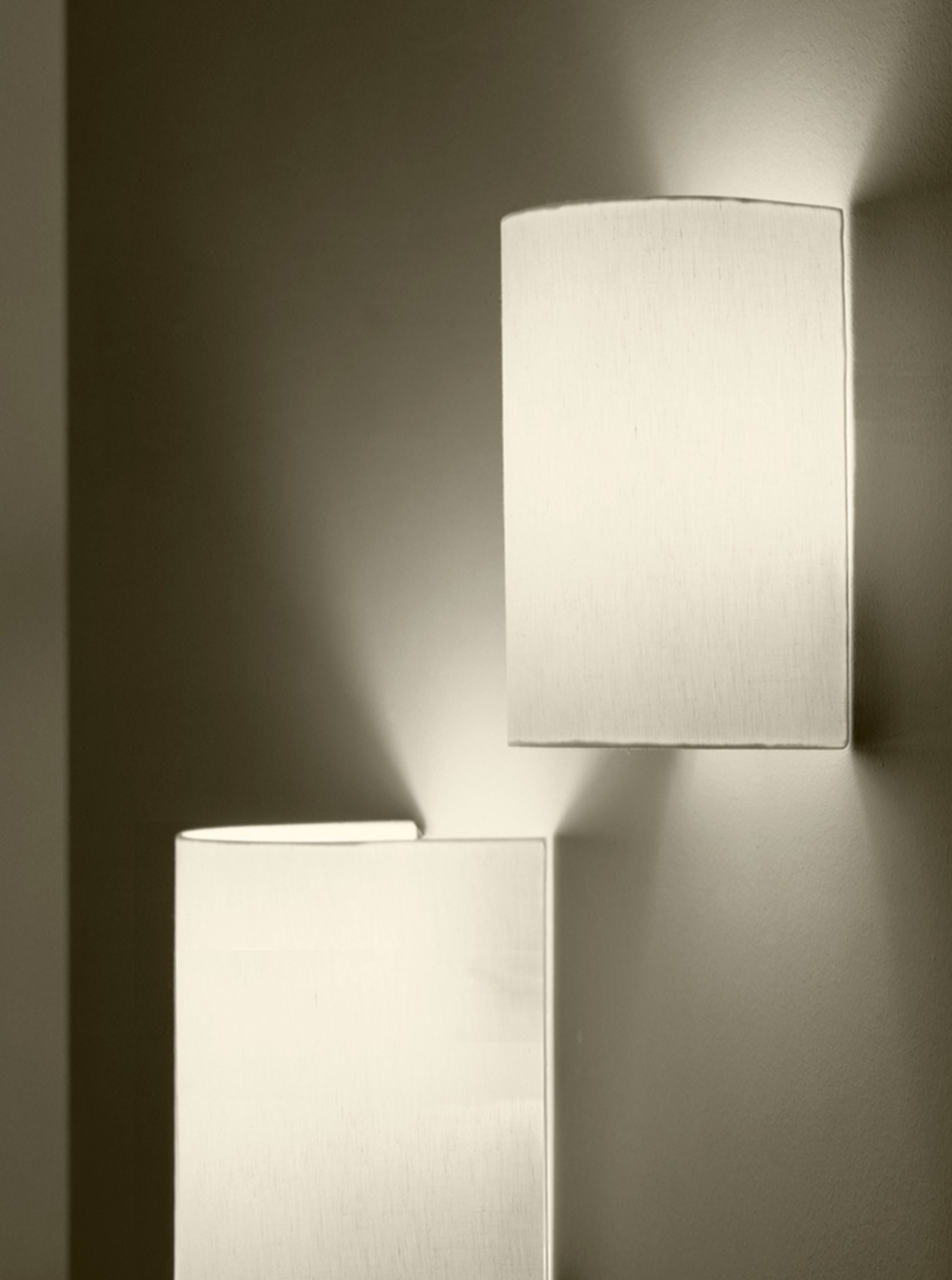 The simple, the useful, the everyday
Miguel Milá is one of the most renowned Spanish industrial designers. He began his career in the fifties, and is one of the country's pioneers of the discipline. To the present day, his designs have remained true contemporary classics. Rigorous, curious, and observant; a master expert of the simple, the useful, and the everyday.
The Singular wall lamp is a lightweight white linen shade, with no visible structure, that is affixed to the wall to prevent the light source from being directly in view from the side. An unobtrusive object with clean lines that diffuses a warm, comforting light.
Miguel Milá
1931
Miguel Milà, industrial and interior designer, inventor and bricoleur, began his career in the 1950s, and soon became a pioneer of Spanish design. To overcome the scarcity of resources at the time, he decided to design his own pieces. He soon began to produce objects at his company Tramo (Trabajos Modestos), and they remain true contemporary classics today.

In 2016, the Ministry of Education and Culture awarded him the Gold Medal for Merit in Fine Arts.




Miguel Milá
1931
Miguel Milà, industrial and interior designer, inventor and bricoleur, began his career in the 1950s, and soon became a pioneer of Spanish design. To overcome the scarcity of resources at the time, he decided to design his own pieces. He soon began to produce objects at his company Tramo (Trabajos Modestos), and they remain true contemporary classics today. In 2016, the Ministry of Education and Culture awarded him the Gold Medal for Merit in Fine Arts.
Read more