2009
Amigo
Gonzalo Milá
,
Miguel Milá
An opaque central disc houses a LED light source protected by a translucent, cylindrical diffuser to produce a glare-free halo of light. Its airtightness makes it suitable for outdoor use, ensuring it remains clean and glowing. Amigo was originally designed for our headquarters in Belloch (Barcelona).
Read more
White metallic structure. Cylindrical translucent methacrylate diffuser.
Suitable for dimming systems 1-10V. (External dimmer switch 1-10V not included).
Suitable for indoor and outdoor use.
Suitable for Outlet Box (UL market).
Light source included (dimmable)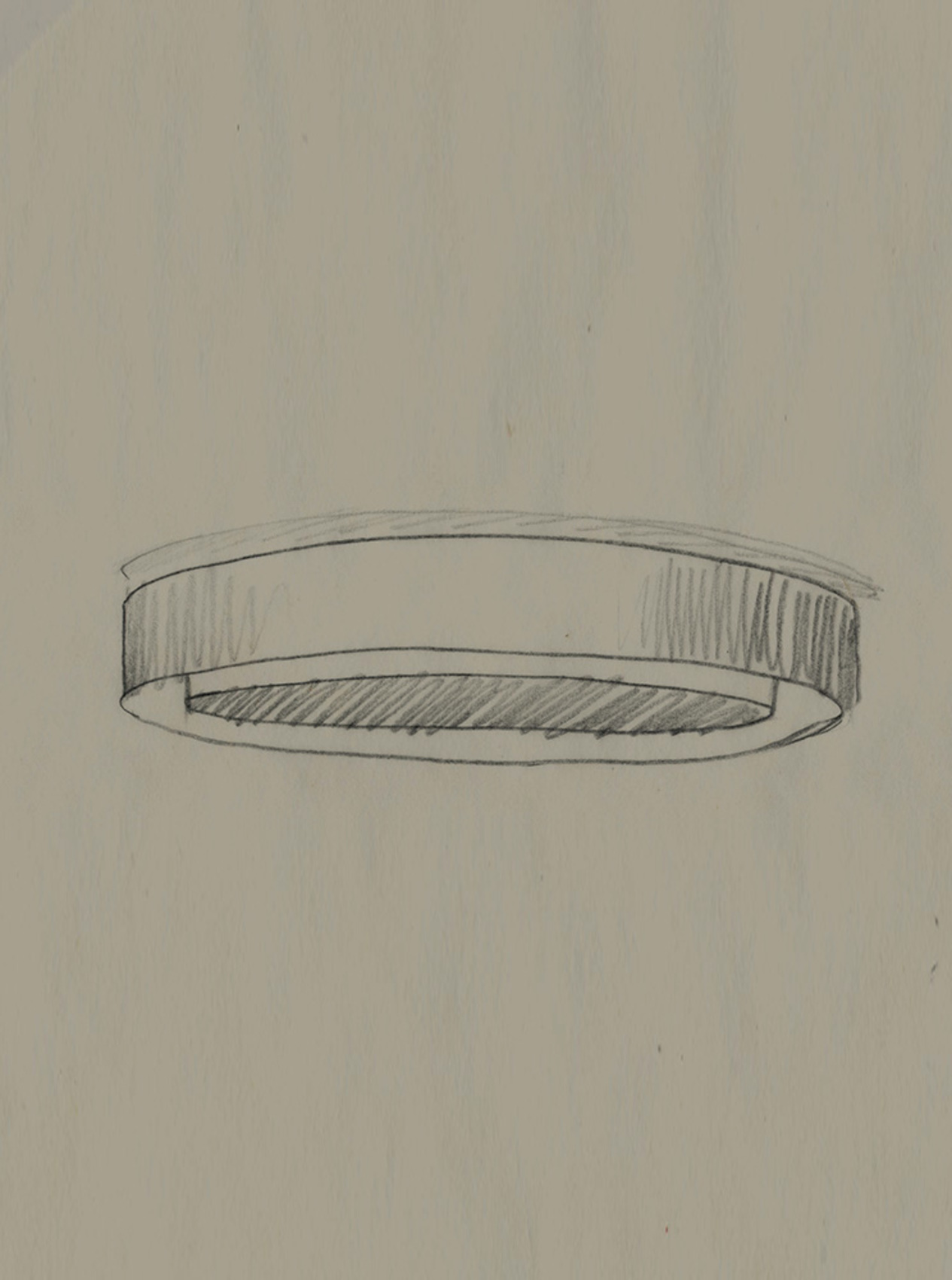 An archetype of simplicity, in which nothing is extraneous
AMIGO (Spanish for "friend") is the first joint project from this father and son team, who exemplify two generations of Spanish design. A central opaque disc holds a light source surrounded by a translucent, vertical shade, that diffuses luminosity and produces a glare-free halo of filtered light. Its airtight resistance protects the electrical fittings and also prevents insects from getting in, so that it stays clean and maintains an even glow.
The design was commissioned by Santa & Cole as part of the remodelling of our headquarters in Belloch; it repeatedly comes into sight on pergolas and passageways, walls and ceilings. The Amigo wall lamp is an exercise of impeccable simplicity, where nothing is superfluous.
Miguel Milá. Industrial and interior designer, inventeur and bricoleur. 
Gonzalo Milá
1967
After sharing a first studio with a friend, Gonzalo Milá founded Milá Diseño, together with Miguel and Micaela Milá, his father and sister. He designed the Rama street lights, edited by Santa & Cole / Ubidermis, which was awarded the Silver Delta in 2001. From that year on, he has had his own studio, where he practises rigorous essentialism and designs in a humane way, concerned about utility.
Read more
Miguel Milá
1931
Miguel Milà, industrial and interior designer, inventor and bricoleur, began his career in the 1950s, and soon became a pioneer of Spanish design. To overcome the scarcity of resources at the time, he decided to design his own pieces. He soon began to produce objects at his company Tramo (Trabajos Modestos), and they remain true contemporary classics today. In 2016, the Ministry of

Education and Culture awarded him the Gold Medal for Merit in Fine Arts.


Read more