Looking back through design icons
"Miguel Milá. Industrial and interior designer, inventor and bricoleur", the retrospective installation on the work of Miguel Milá at Feria Hábitat Valencia 2023
A tribute to one of the greatest pioneers of Spanish industrial design whose influence lives on, fostered by Santa & Cole and supported by several national design editors of Milá's products.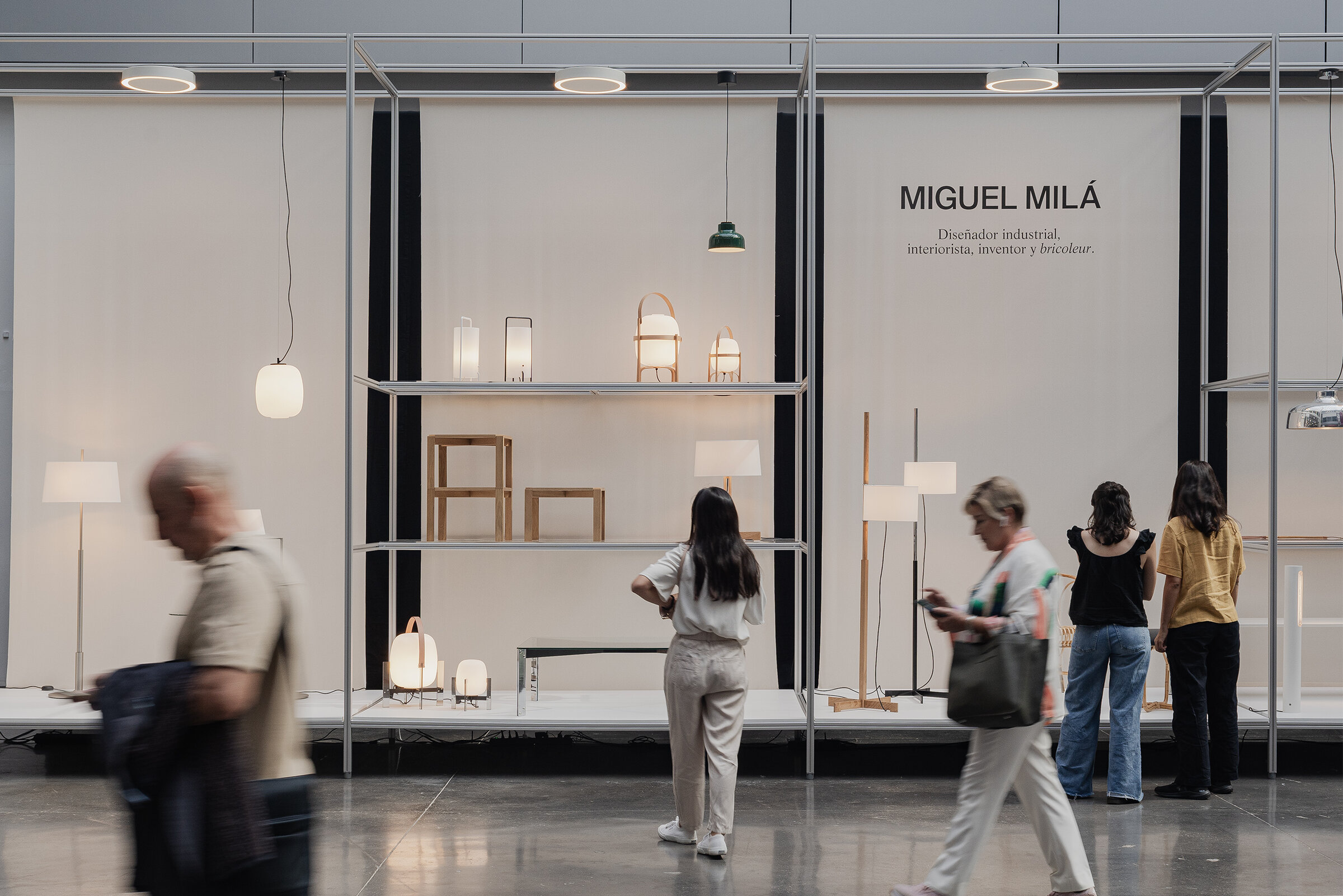 The installation brings together the most iconic designs by Miguel Milá (Barcelona, 1931). Through a space reminiscent of museum archive rooms, twenty-eight products are exhibited within a grid structure. Commissioned by Santa & Cole, the selection includes objects designed by Milá from the early sixties to the present day. Placing the products at eye level, the installation brings visitors closer to the solutions designed by Milá, which embody values such as craftsmanship and the author's capacity for experimentation.
The selected pieces reflect the essence of Milá's timeless design, characterised by functionality, emotion and a deep understanding of materials. Included are his iconic 'TMM' lamp (1961), 'MMS' side table (1963) and 'Salvador' chair (2013), among others.
For this occasion, the editorial firms of Miguel Milá's products join forces to showcase his diverse contribution to design, which brings together everyday objects, lighting and urban furniture. Santa & Cole promotes his products since the company's foundation, and they are currently sold in over 80 countries. Milá's designs can also be found in the catalogues of the editors Urbidermis, Isist Atelier, Kendo, Trenat and Mobles 114, all of whom collaborate in the exhibition.