Subeybaja
Robert Heritage,
Robert Heritage
Robert Heritage, the British designer to have won the greatest number of Design Council awards, designed the furniture for the Queen Elizabeth II ocean liner in 1968 together with Ernest Race. In 1953 he founded his own studio where he designed furniture and lamps for well-known British brands. He also taught furniture design at the Royal College of Art in London.
Read more
Roger Webb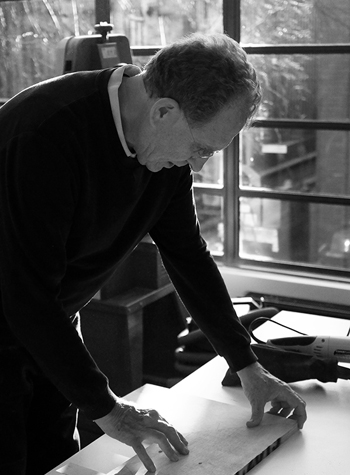 Roger Webb
Roger Webb is a British architect and founding partner and director of Webb Associates, a studio specialising in the design of office products and furniture. Born in Kenya, he worked for seven years with Professor Robert Heritage on a variety of projects for prominent organisations.
Read more
|
1979
The Subeybaja is height-adjustable to seven different positions, making it a highly versatile solution. Its round top and articulated legs are skilfully crafted in oak, and come in either a natural or black finish. And the position of its clever lever mechanism is indicated by a discreet white dot on the tabletop.
---
We offer the possibility of adapting our products to the requirements of your contract project, modifying them to your needs. All customisations shall be studied upon request respecting the minimum quantity required. Contact us for customisations inqueries.