M64
Miguel Milá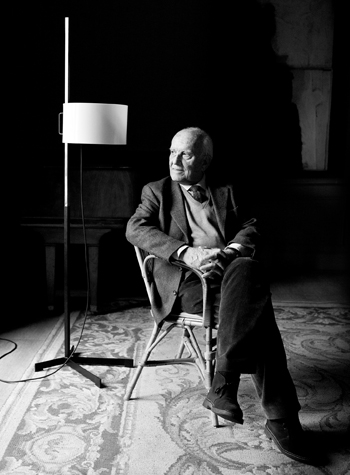 Miguel Milá
Miguel Milá, an interior designer, inventor and bricoleur, and a pioneer in his field in Spain, began working in the 1950s. With objects, resources and raw materials hard to come by at that time, Milá started designing his own furniture and lamps and soon set up his own company, Tramo (from the Spanish Tra-bajos Mo-lestos, 'Annoying Jobs'). Many of his pieces have become true contemporary classics. In 2016, the Spanish Ministry of Education and Culture in Spain awarded him the Gold Medal for Merit in Fine Arts. He has won numerous ADI awards (Barcelona), the first Spanish National Design Award (tied with André Ricard), and the ADI Compasso d'Oro for Lifetime Achievements.
Read more
|
1964
M64 is available in five finishes: brilliant red, white or black in a matt finish, bright brass or polished aluminium. To mark the fiftieth anniversary of the prestigious Golden Delta Award (ADI FAD 1964), Santa & Cole adapted it to optimise performance and lighting quality using the HeadLed system.
---
Dimension plane
Overview
Capsule with LED module, translucent diffuser and heat sink with black matte finish.
5 lampshades options: polished brass, polished aluminium, white matte, black matte (exterior) or brilliant red aluminium.  
White or black surface-mounted metal circular canopy with matte finish.
Suitable for dimming 1-10V. (Not included external dimmer switch 1-10V).Suitable for Junction Box (UL market).
Electric cable length: 3 m / 118.1"
Light sources
Light source included:
Built-in LED:
Output 7,7W / Input: 90 ~ 305 Vac.
(50 Hz / 60 Hz). According to destination.
TCC: 2.700 K
CRI: 90
Lifetime: 40.000 h
Luminous flux: 752 lm
We offer the possibility of adapting our products to the requirements of your contract project, modifying them to your needs. All customisations shall be studied upon request respecting the minimum quantity required. Contact us for customisations inqueries.