Retrato Astral (Cosmos y Psique)
Work representing a psychological-emotional portrait of Santa & Cole, taking into account the time of its inauguration or birth. Connecting the particular dimension of the company, its uniqueness, with the macrocosm to which it belongs.
Characteristics
---
Oil. On Neoserie on 310gr cotton paper
---
Unique piece
Certificate of authenticity included
---
Price on request
Sold out
---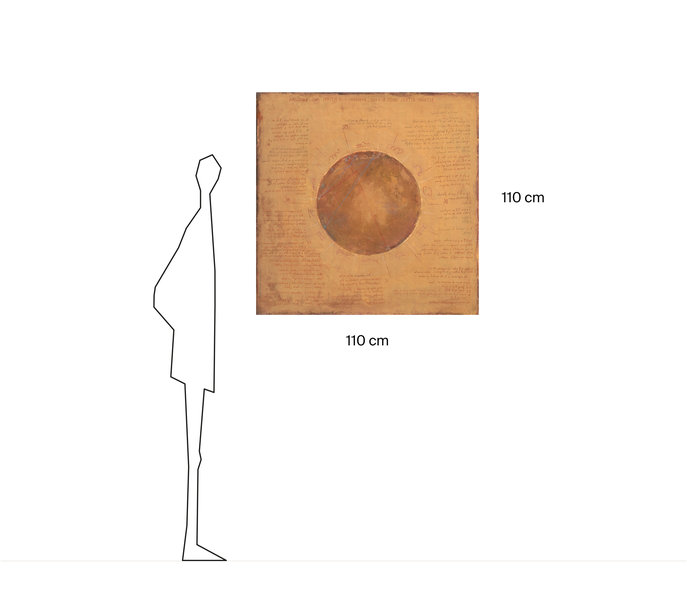 Carmen Galofré
Carmen Galofré se licenció en Bellas Artes en la escuela de Sant Jordi de Barcelona, alma mater en la que aprendió su profesión y donde ha contribuido a varias exposiciones a lo largo de su carrera. La obra de Galofré juega con la percepción, jugando con trazados para distinguir porcelana de cristal, cuero de cartón. Ha expuesto mundialmente, desde Londres a Ginebra.  
More information