Fontana Alta
André Ricard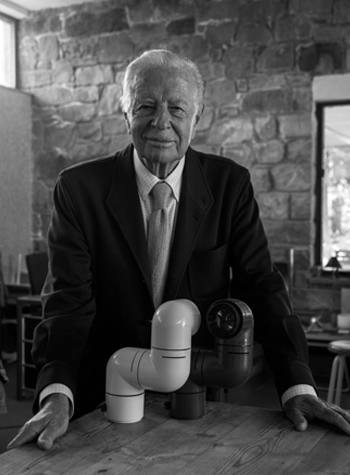 André Ricard
A pioneer and leading figure of industrial design in Spain, André Ricard has been instrumental in developing the discipline on both a social and business level. He has served as Chairman of the ADI- FAD (Association of Industrial Design of Fostering Arts and Design) and Founding Chairman of the ADP (Association of Professional Designers) amongst other important institutional positions.
Read more
|
2021
Maintaining the good size of its more than half sphere lampshade and the peripheral illumination caused by its slit, we are extending the Fontana family by including its floor version more than fifty years after its creation.
---
Dimension plane
Overview
Metal structure and lampshade in glossy white grey finish.
White translucent lower diffuser.
Dimmer and switch incorporated into the luminaire.
UL listing in progress.
Light sources
Light source included (dimmable):
Built-in LED:
Output 40W / Input: 100 ~ 277 Vac.
(50 Hz / 60 Hz). According to destination.
TCC: 2.700 K
CRI: 90
Lifetime: 40.000 h
Luminous flux: 1.751 lm
We offer the possibility of adapting our products to the requirements of your contract project, modifying them to your needs. All customisations shall be studied upon request respecting the minimum quantity required. Contact us for customisations inqueries.