Fontana Alta
André Ricard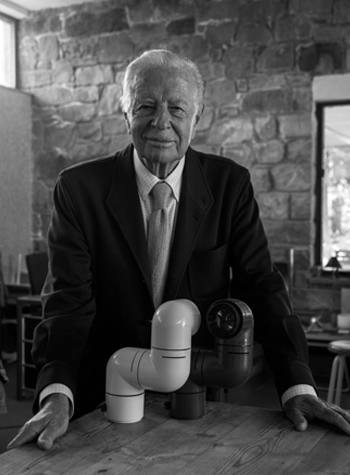 André Ricard
Widely renowned as a pioneer and ambassador of industrial design in Spain, André Ricard has made a decisive contribution to the social and entrepreneurial development of this discipline. He has served as president of ADI-FAD (Agrupación de Diseño del Fomento de Artes y Diseño) and was the founding president of ADP (Asociación de Diseñadores Profesionales), as well as being a pillar of the 1992 Barcelona...
Read more
|
2021
Maintaining the good size of its more than half sphere lampshade and the peripheral illumination caused by its slit, we are extending the Fontana family by including its floor version more than fifty years after its creation.
---
Dimension plane
Overview
Metal structure and lampshade in glossy white S&C finish.
White translucent lower diffuser.
Dimmer and switch incorporated into the luminaire.
UL listing in progress.
Light sources
Light source included (dimmable):
Built-in LED. Output 40W. / Input: 100 ~ 277 Vac. (50 Hz / 60 Hz). According to destination.Tª Colour: 2.700 KTypical CRI: 90Lifetime: 40.000 hLuminous flux: 1.751 lm
We offer the possibility of adapting our products to the requirements of your contract project, modifying them to your needs. All customisations shall be studied upon request respecting the minimum quantity required. Contact us for customisations inqueries.