Sin título (Arte&Arquitectura)
In 1997, the German real estate savings bank Deutsche Bauspar AG in Frankfurt published a splendid series of graphic works aimed at raising public awareness of the need to improve artistic and architectural requirements in the creation of urban spaces. The organising institution invited ten internationally renowned artists and architects to express their ideas and proposals on the design of an imaginary public square or the improvement of an existing one in a graphic work. 
This work is dedicated to the remodelling of the Ministry of Agriculture Square in Bonn. Hajek s design brings together in an exceptional way several elements that characterize all his work: a lively and harmonious chromaticism, a play of geometric forms of great plasticity as well as a clear reference to the mentioned "chromatic paths", curvilinear strips that cross the geometric landscape creating a mosaic of great visual richness.
Characteristics
---
Screenprint on rives paper
---
Numerus clausus
100 copies
Limited
Certificate of authenticity included
---
Price on request
---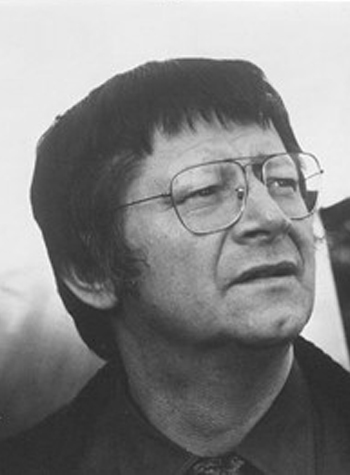 Otto Herbert Hajek
Licenciado en escultura por la Academia Estatal de Bellas Artes de Stuttgart en 1954, Otto Herbert Hajek fue un artista con alma de servicio. Siempre defendió a los suyos, trabajó para ellos y los educó. Tras años lucrativos desarrollando su propia obra, basada en conjunciones geométricas de materiales pesados con detalles de color primario, Hajek fue presidente de la Asociación Alemana de Artistas (1972-1979), donde hizo campaña por la seguridad social de los artistas, injusta hasta el momento.
More information