Key Designs
André Ricard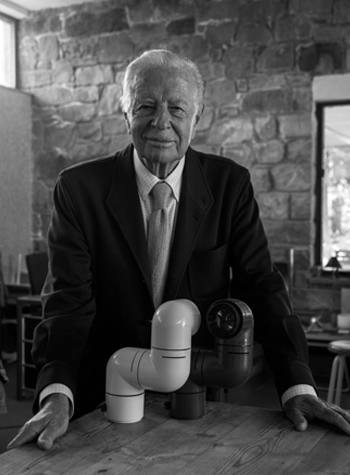 André Ricard
A pioneer and leading figure of industrial design in Spain, André Ricard has been instrumental in developing the discipline on both a social and business level. He has served as Chairman of the ADI- FAD (Association of Industrial Design of Fostering Arts and Design) and Founding Chairman of the ADP (Association of Professional Designers) amongst other important institutional positions.
Read more
|
2021
100 Epoch-making Designs
Key Designs is by André Ricard, one of Spain's most recognized, prestigious and historied designers. It is a unique, personal work, both as a declaration of principles and a selection of one hundred designs that embody an ability to "think outside the box" and open new creative horizons, and that contain the essence of what design can bring to culture. Le Corbusier said that the artist's mission is to provide order to today's world, which they must continue to refine, whether with a table, a machine, a neon sign or a painting, and everything they create fills an awaiting void. The same – as shown in this brief, exquisite work – it can be said of design.
Details
---
ISBN: 978-84-09-30158-4
André Ricard – 2021
English
Hardcover, 19 cm x 13 cm / 7.48″ x 5.12″
235 pp
196 color illustrations
---