2013
Sin
Antoni Arola
A lamp that combines simplicity and technology to create a lucent ring of light suspended in the air. It comes in two sizes, both available in matte white or graphite, to which a shade can be affixed. Or they can be left without a shade, unapologetic. Sin broadly illuminates any work surface with direct, warm light, and does not take up space on a desk because all kinds of errant items can be kept on its base, including papers.
Read more
Metal structure with matte finish.
Dimmer and switch incorporated into the luminaire.
Light source included (dimmable)



The epitome of simplicity
Free of adornments, the Sin lamp takes its name from the Spanish word 'without' as it can even be used sans shade. Antoni Arola combined a simple design with LED technology to create a lucent ring of light suspended in the air. The light can be dimmed with a switch housed in the base, while the larger Sin model on full power can broadly light up any work surface.
Both models are available in a matte white or graphite finish. A clear white shade or an opaque aluminium shade may be added. Or just leave them shade free.
Antoni Arola
1960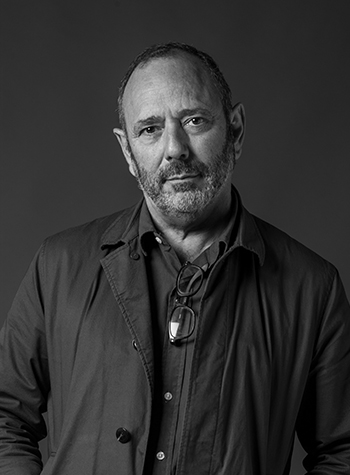 Antoni Arola, winner of the 2003 National Design Award, is a distinguished figure of Spain's current design scene. His versatile work ranges from creating a perfume flacon or a lamp to interior designs of important present-day venues. Arola's evocative approach towards life and space give him an enduring place at Santa & Cole.