Our visit to the last resident of La Pedrera
La Pedrera (1906-1912) was the last civil work projected by Antoni Gaudí, whose career was shaped by the observation of nature and the search for rationality in forms. Revolutionary figures and a wide organic repertoire.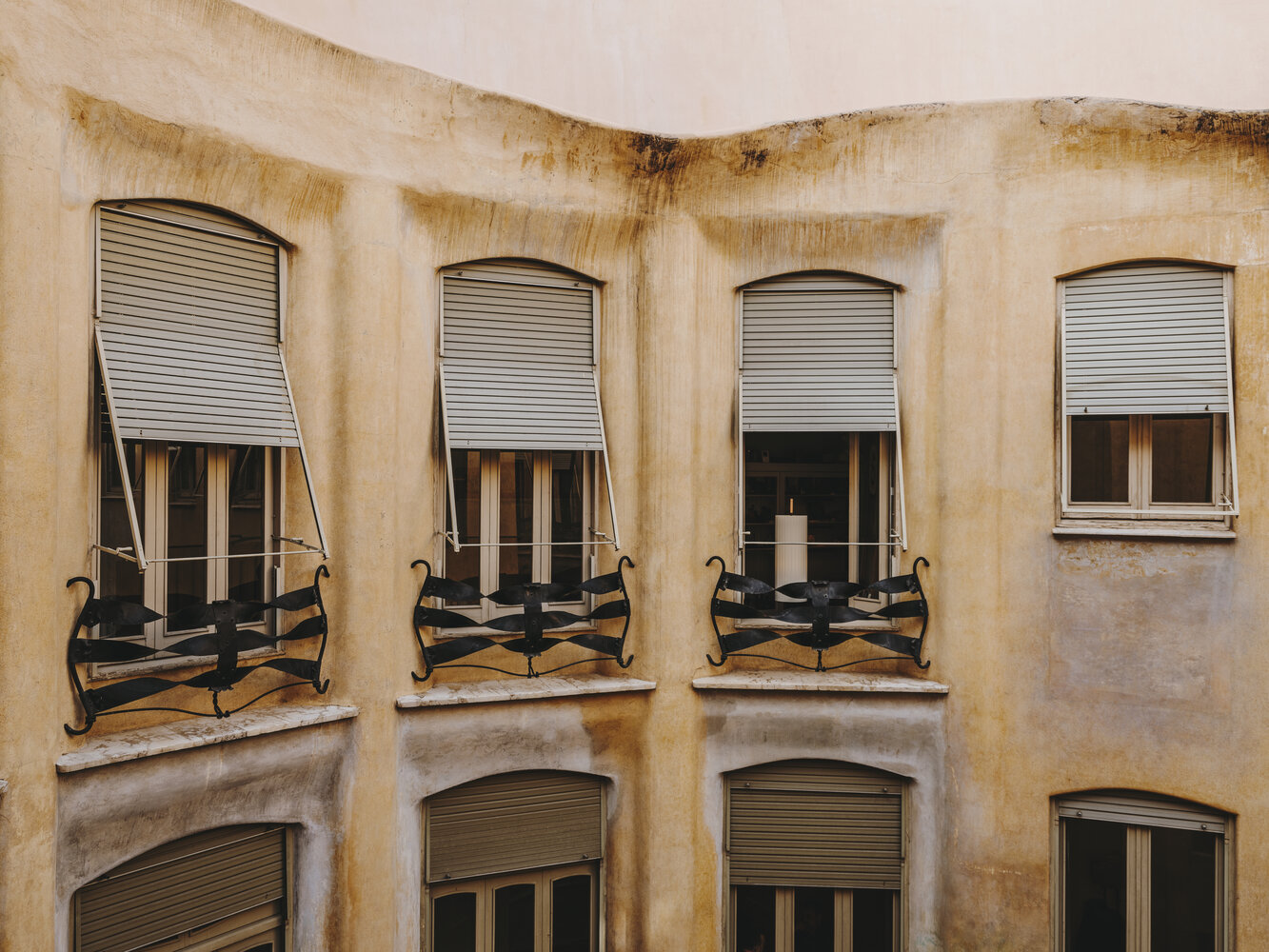 The owners, Perico Milá and Rosario Segimón, commissioned the architect to build their residence at 92 Paseo de Gracia in Barcelona, a veritable showcase of life in early-20th-century society. La Pedrera embodies the architect's trademark freedom of design, incorporating sculpture as an integral part of construction.

More than hundred years later, its last resident, Ana Viladomiu, welcomes us into her home. The intimacy of a kindly optimised house invites us to get lost in its corridors, decorated with ceilings and tiles with marine motives that convey a pleasant sensation of freedom. A tribute to sensitivity with which its tenant extols Gaudi's craftmanship by giving the home a unique aura.

A perfect occasion to be nourished by the aesthetic uniqueness of this place. A chance to celebrate how timeless creations guide us through the symbolism of light.