Nina Masó 1956 – 2023
Interior designer and editor, co-founder and vice-president of Santa & Cole.
Nina Masó 1956 – 2023
Interior designer and editor, co-founder and vice-president of Santa & Cole.
Nina Masó studied interior design and began her career setting up stands at the Fira de Barcelona, founded a studio with her peers and, in 1982, met the designer Gabriel Ordeig Cole (1954-1994). Together, they began a personal and professional relationship, carrying out various lighting and interior design projects for emblematic bars and nightclubs of their Barcelona, such as the Boliche, El Café del Sol, Cibeles, the Al Dente restaurant, and the Sísísí bar. In 1983, Nina Masó opened the Paspoc shop in Cardedeu, where she sold her personal selection of interior design products and gifts. In 1985, alongside Javier Nieto Santa and Gabriel Ordeig Cole, they founded the design editorial Santa & Cole. It was a novel concept in the Spain of the time which transposed the ancient profession of book publishing into the realm of industrial design. The proposal promoted a warm light that had nothing to do with the prevailing standards back in the days. With Gabriel, they designed La Bella Durmiente lamp (1987), a revolutionary proposal that coloured fluorescence. Nina was an ambassador of comfort and that welcoming light, "A friendly light, because good light makes you better. It's about making people look beautiful in the light". Her vocation led her to travel around the world advocating for her understanding and perception of lighting in a touring presentation inspired in García Lorca's La Barraca, which she made her own. As an interior designer, she also led projects such as the Embassy of Local Democracy in Sarajevo, promoted by the Barcelona City Council in 1996, the Telefonica Corporate University in La Roca (Barcelona) in 2007, and the Casa Bonay hotel in Barcelona. Her last major project was the restoration of the building that houses the headquarters of Santa & Cole, in Parc de Belloch (Barcelona). Nina was an editor and a key figure in the constitution of Santa & Cole's soul. To her we owe the image and staging of the brand. Her hallmark was based on a sensitive and warm look at the environment. Every product she edited is an ode to beauty, simplicity, and timelessness.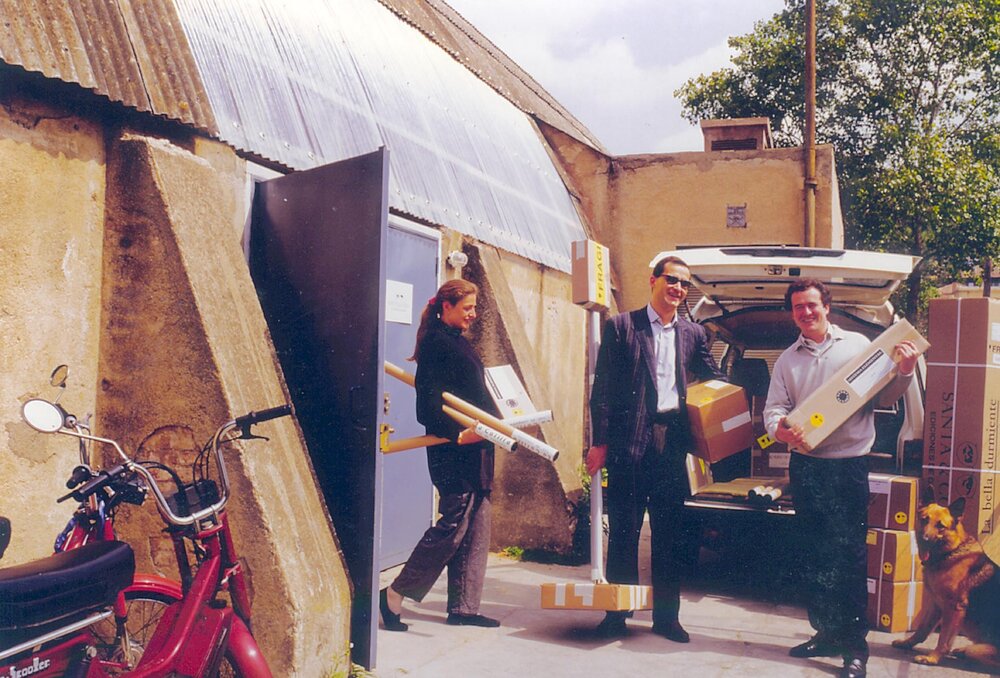 1 Nina Masó, Javier Nieto Santa and Gabriel Ordeig Cole, founders of Santa & Cole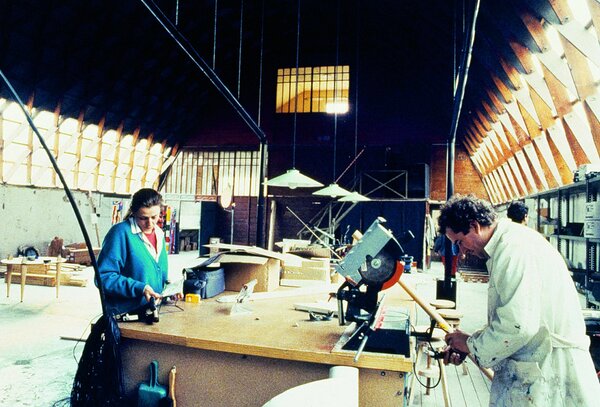 2 Nina Masó and Gabriel Ordeig in Stma. Trinidad del Monte, the first Santa & Cole base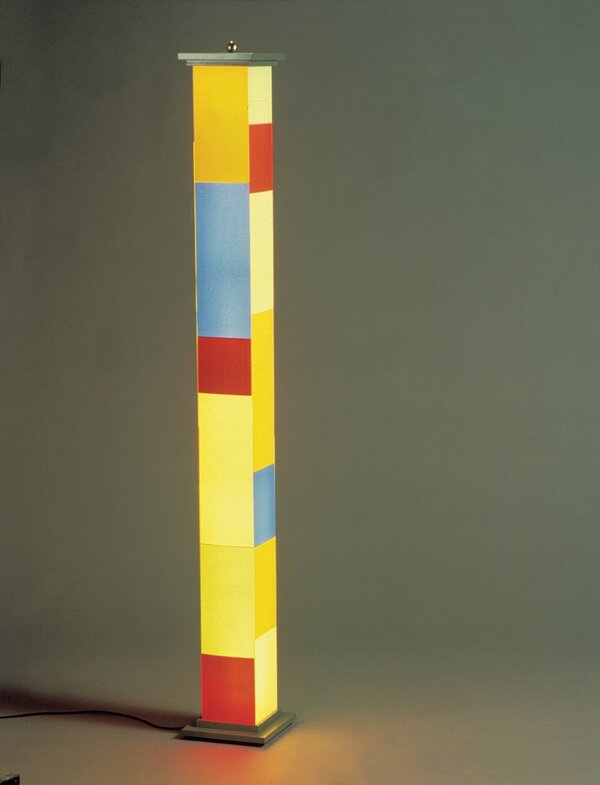 3 La Bella Durmiente lamp, designed by Gabriel Ordeig and Nina Masó in 1987
"Few people have been more familiar with the adjective "luminous" than Nina Masó. Partly because she radiated a powerful light of her own, a halo that has accompanied her in her passionate and indomitable life. Nina Masó, who is also co-responsible for the numerous lamps bearing the generic Santa & Cole signature, had been drawing up a list of creators she admired, starting with Ingo Maurer. She also had her own idea of the ideal light: it had to be warm, subdued, welcoming, far removed from stridency or coldness, suitable for tranquillity, complicity and confidence. Put diffrently, it was meant to bring people together".
Moix, Llàtzer. (27 de febrero de 2023). Muere la interiorista y diseñadora Nina Masó, una mujer luminosa. La Vanguardia.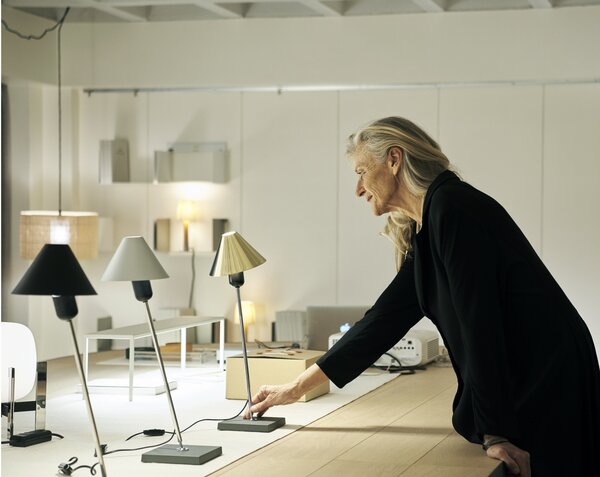 So long, Nina. It has been a privilege to share life with you. You remain in us all.