Casa Rumeu
"Cadaqués is like a garden of delights for painters and poets. A land of great contrasts, it can provoke an inciting power and bring calm... Every moment is different in Cadaqués" (Joan Josep Tharrats, 1981)
A place of splendid beauty issolated from the world, Cadaqués.
According to José Antonio Coderch, it was the only town on the Mediterranean coast and on the Peninsula that had not been destroyed. An oasis in Franco's Spain, where a group of intellectuals and artists, a free-thinking elite with deep respect for the local environment and culture, congregated in the 1950s. A large part of Barcelona's Gauche Divine spent their summers in Cadaqués. Lovers of art and new trends, they commissioned their second homes from avant-garde architects, who introduced the Modern Movement into their projects.
Casa Rumeu, designed for the Rumeu Milá family by Federico Correa and Alfonso Milá in 1962, is part of a decisive socio-cultural context for Cadaqués. The inseparable architects and interior designers Correa Milá received Coderch's education, who transmitted them the desire for modernity. Thus, the tandem was able to exquisitely reinterpret vernacular architecture with a new architectural language. In 1955 they carried out the first modern work in the village, the Villavecchia House, in which they introduced the elements that would later appear in most of the projects in the area, contributing to the conservation of the landscape.
Located at the surroundings of Cadaqués, Casa Rumeu is oriented towards the magnetism of the sea and the village. Three hexagons juxtaposed on a single floor, with visibly differentiated day and night areas. A non-orthogonal geometry previously experimented by the architects, which, in addition to a better adaptation to the terrain, allowed the use of new exterior spaces and the generation of aesthetic roofs.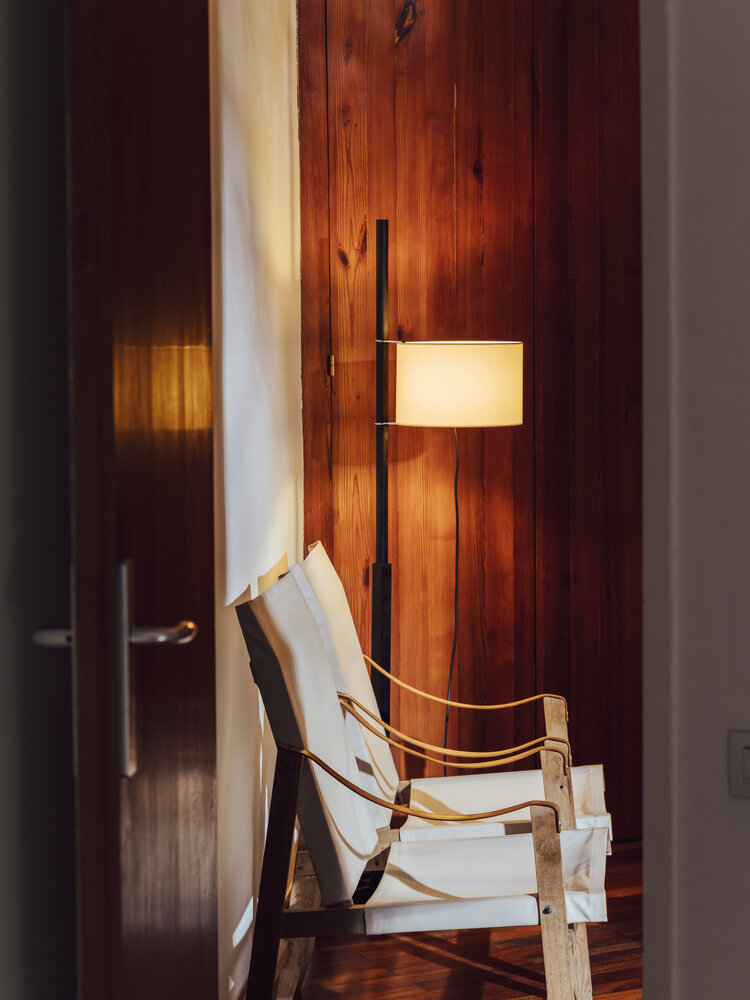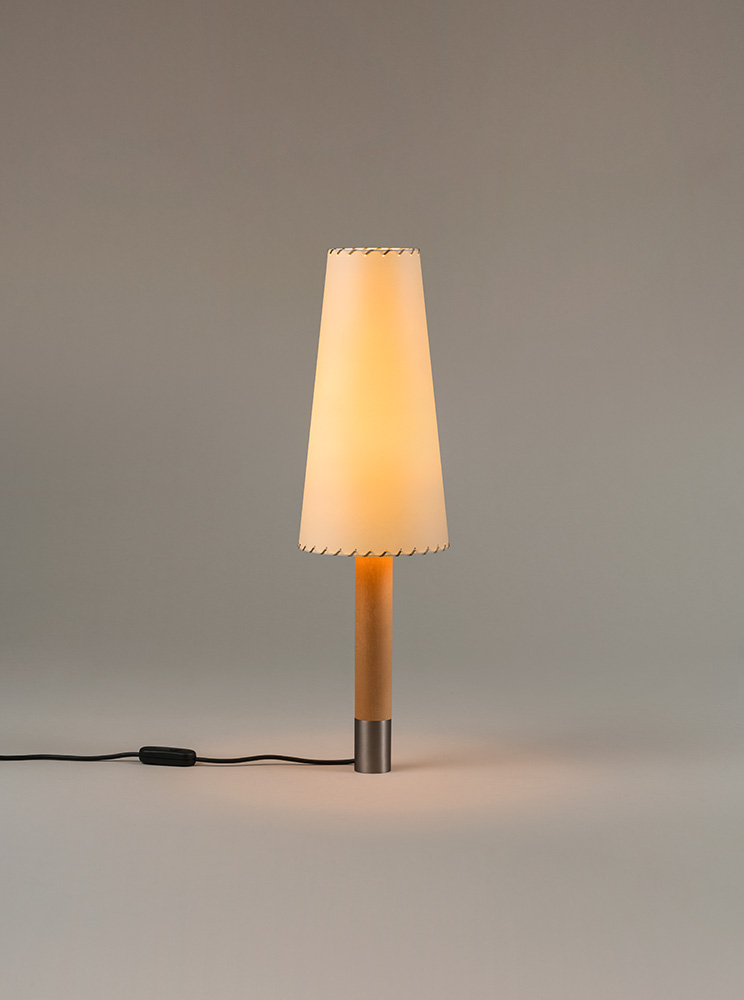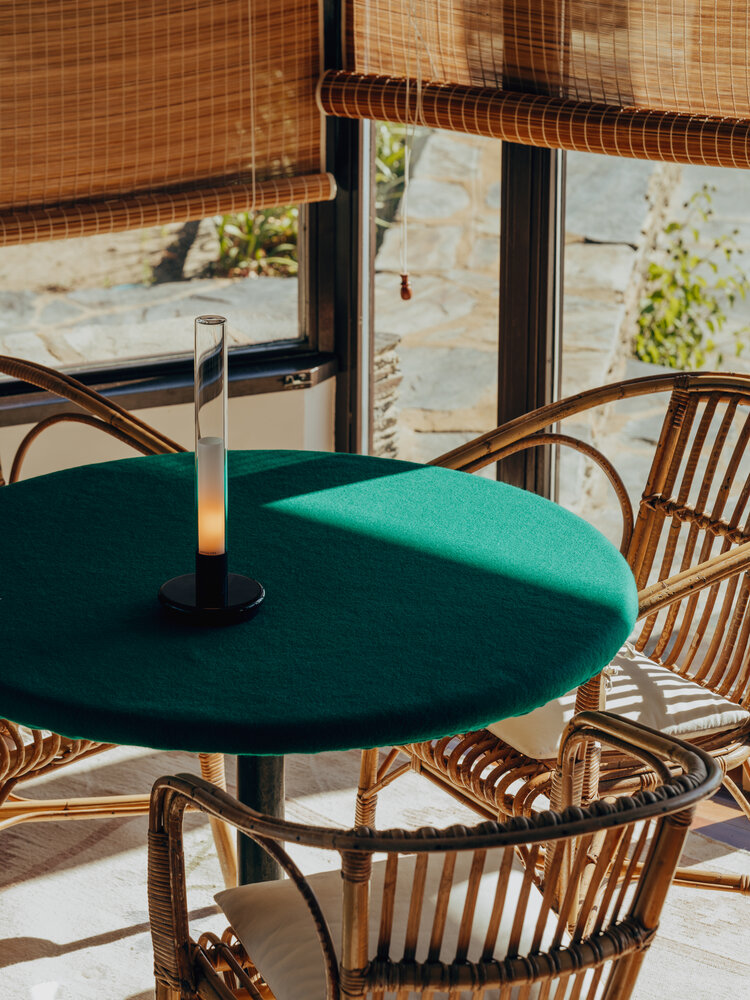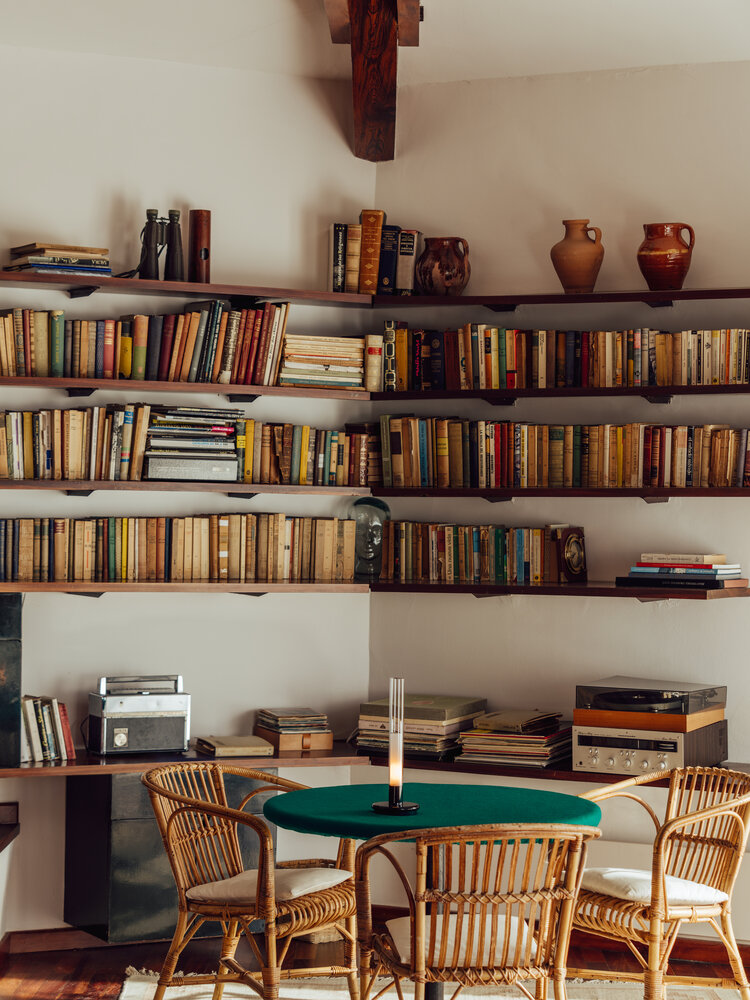 To differentiate it from Cadaques' singular white, mediterranean stones were used as the main material of the house, creating a continuous skin with the landscape and the terraces. Olive and pine trees embrace the house, brilliantly integrated into the Mediterranean scene.

The architects' hallmark, the genius of the interior design and the ambience. Proof of this is the exposed structural framework of melis wood, which supports the ceiling of the living room. The furniture is integrated into the architecture itself and the unmistakable play of heights, in this case facilitating adaptation to the land, with several staggered levels from which to contemplate the eternal views over the bay.

Correa Milá's work stand out for their ability to interpret the Catalan architectural heritage, carefully balancing tradition and modernity. A simplicity that does not understand trends, a home created to welcome memories, images and emotions from generation to generation.