Nagoya
Ferran Freixa Jové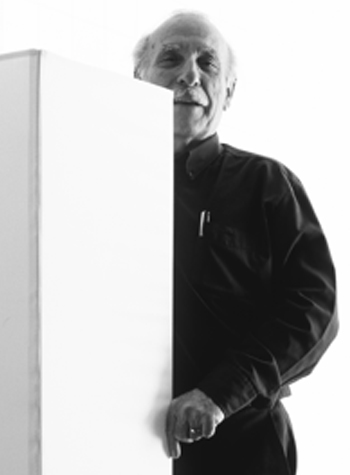 Ferran Freixa Jové
Member of the ADI-FAD Industrial Design Association since 1967, Ferran Freixa Jové received multiple awards from the association, including two Golden Deltas and one Silver Deltas over the course of his professional career. In 1961, his Nagoya lamp, now edited by Santa & Cole, was the very first winner of the Golden Delta ADI-FAD award for industrial design. In the 1980s he worked to recover various monuments dismantled at the end of the Civil War, in collaboration with Antoni de Moragas Gallissà. In 1997 he founded Produccions Estudi Freixa, and his designs earned him another Silver Delta in that year.
Read more
|
1961
Nagoya is made of thin vertical strips of poplar wood attached to a discreet circular structure comprising metal rods. Poplar is a beautiful, soft wood that is almost knot-free. In 1961, the lamp was the first winner of the Golden Delta ADI-FAD award for the best industrial design produced in Spain at the time, and it remains an elegant and unfussy solution.
---
Dimension plane
Overview
Lampshade made of thin wooden strips.
With plug.
Electric cable length: 4 m / 157.5″
Light sources
Recommended light source (not included):
LED bulb: 12W.
Other light sources: Max. 60 W
Input voltage: 100, 120, 230 Vac. (50 Hz / 60 Hz). According to destination.
Bulb socket: E26 (Max. hgt. 115 mm / 4.5″)
Available modifications
Available with Sísísí canopy.
We offer the possibility of adapting our products to the requirements of your contract project, modifying them to your needs. All customisations shall be studied upon request respecting the minimum quantity required. Contact us for customisations inqueries.