Retrato Astral (Cosmos y Psique)
Work representing a psychological-emotional portrait of Santa & Cole, taking into account the time of its inauguration or birth. Connecting the particular dimension of the company, its uniqueness, with the macrocosm to which it belongs.
Characteristics
---
Oil. On Neoserie on 310gr cotton paper
---
Unique piece
Certificate of authenticity included
---
Vendido
---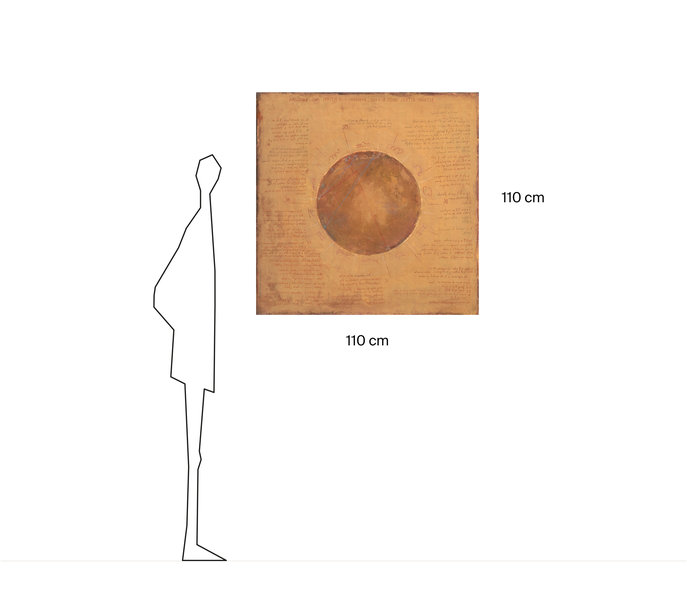 Carmen Galofré
Carmen Galofré graduated in Fine Arts at Barcelona s Sant Jordi Faculty, where she learned her profession and where she has contributed to several exhibitions throughout her career. Galofré s work plays with perception, cleverly using strokes to distinguish porcelain from glass, leather from cardboard. She has exhibited worldwide, from London to Geneva.
More information