Claroscuros (La Ricarda)
This work shows the house designed by Antoni Bonet Castellana for the Gomis Bertrán family in El Prat del Llobregat. The sky takes centre stage here; a blue sky after the storm.
Characteristics
---
High resolution UVI ink on cotton paper
---
120 x 120 cm
Same size as original
Unframed
---
Edition
What is a Neoseries?
Open edition. Produced on demand
Certificate of authenticity included
---
Price on request
---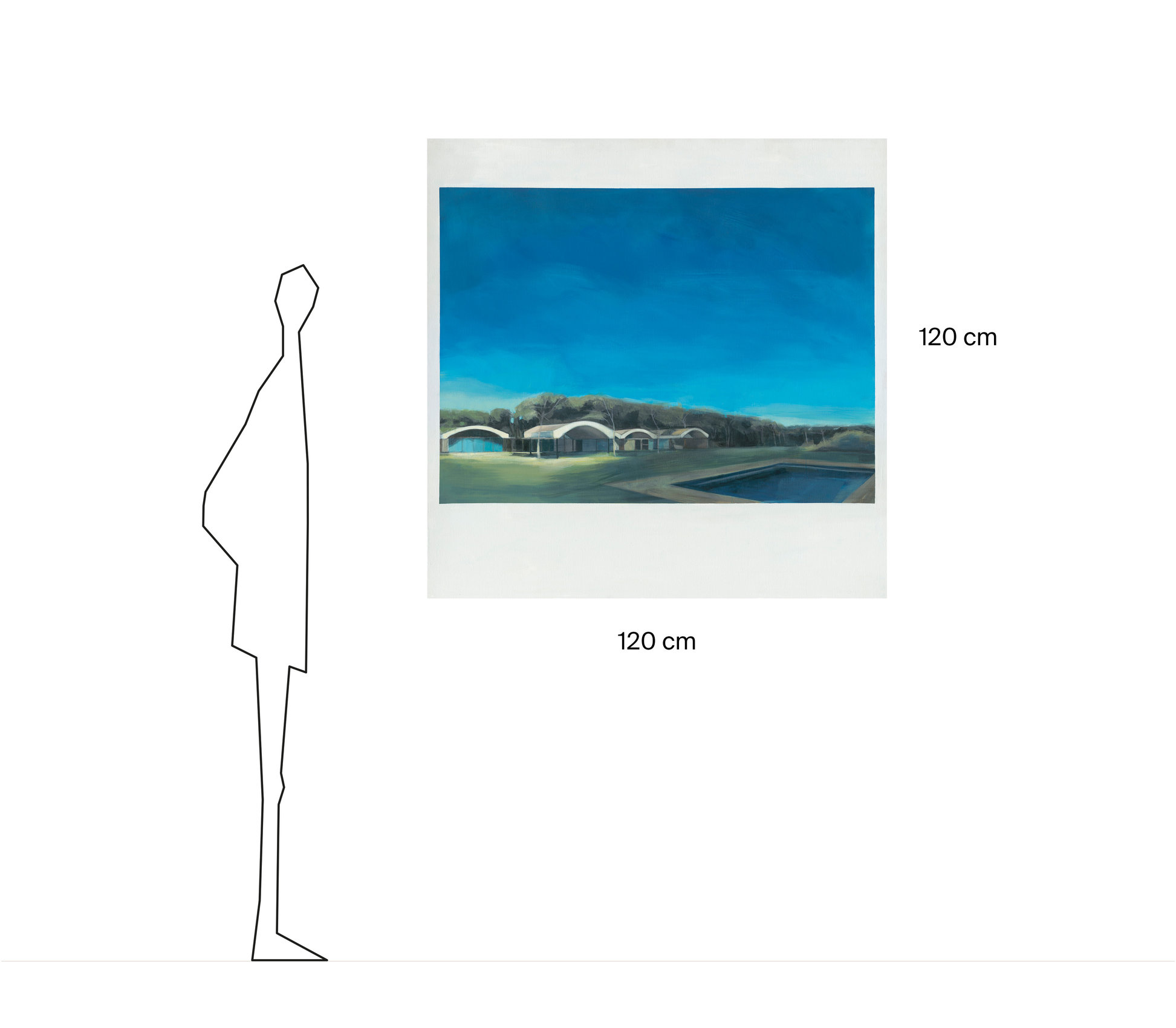 Bea Sarrias
Bea Sarrias is a contemporary artist based in Barcelona. She is noted for her personal interpretation of architectural spaces in oil. She works closely with architects to capture the essence of light and depicts their infrastructure in her paintings. Sarrias is a stand-out exponent of the current of realism and has exhibited worldwide, from Oslo to New York.
More information