Diálogo con la luz
Interior spaces symbolise and represent Carmen Galofré s psychological space, her own interior, and beyond the window, exterior space. This is a theme that has haunted her throughout her life: the dichotomy between being and the world, figuration and abstraction, form and emptiness, and so on.
This painting establishes a dialogue with light, mystery, with almost no shadows and an atmosphere that pervades everything. Polarity and unity in an unyielding dance and dialogue.
Characteristics
---
High resolution pigment ink on cotton paper
---
110 x 220 cm
Same size as original
Unframed
---
Edition
What is a Neoseries?
Open edition. Produced on demand
Certificate of authenticity included
---
Price on request
---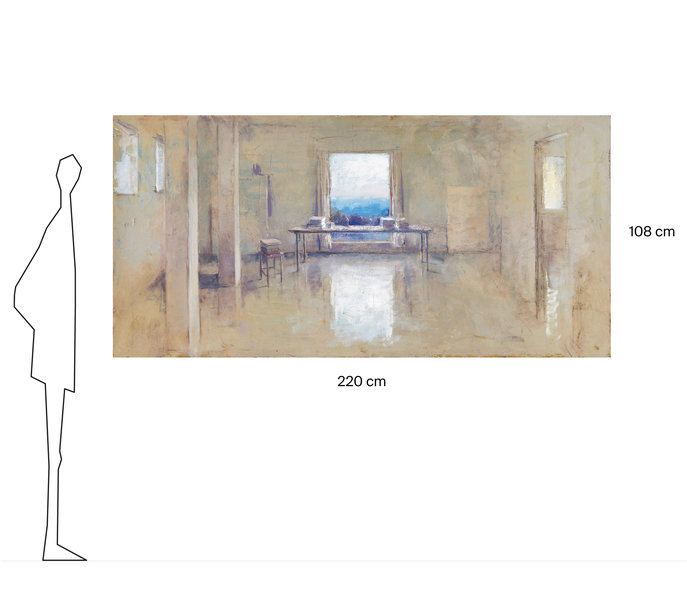 Carmen Galofré
Carmen Galofré se licenció en Bellas Artes en la escuela de Sant Jordi de Barcelona, alma mater en la que aprendió su profesión y donde ha contribuido a varias exposiciones a lo largo de su carrera. La obra de Galofré juega con la percepción, jugando con trazados para distinguir porcelana de cristal, cuero de cartón. Ha expuesto mundialmente, desde Londres a Ginebra.  
More information