Vaso
Industrial Facility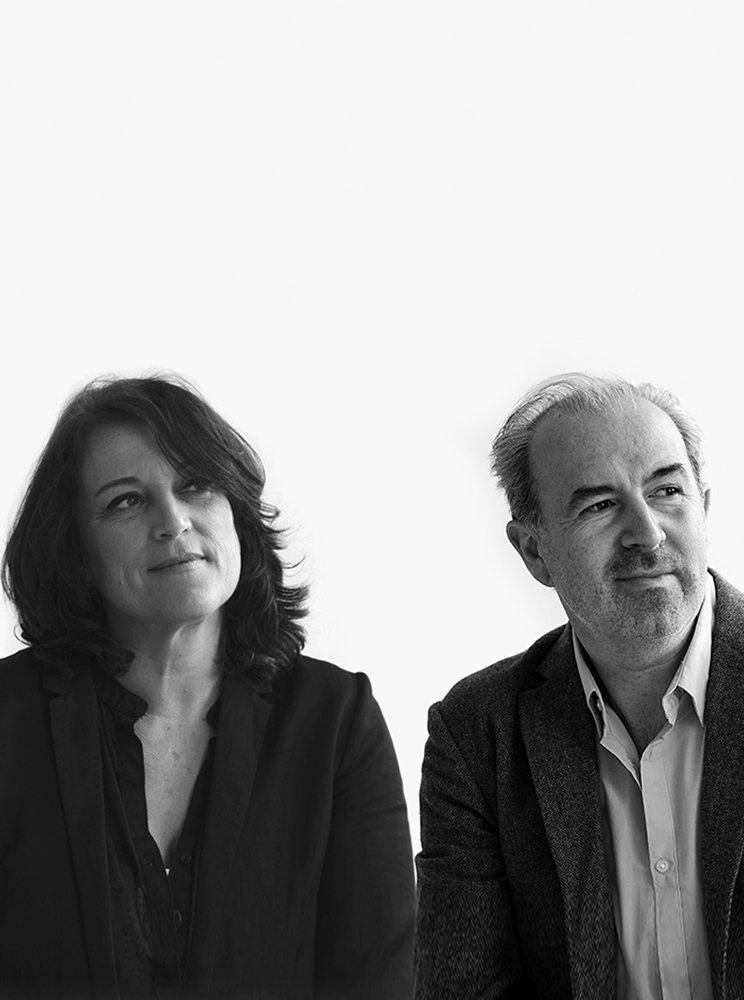 Industrial Facility
London-based studio Industrial Facility was co-founded in 2002 by designers Sam Hecht and Kim Colin. Their approach reflects both a thoughtful consideration of form and a unique understanding of contemporary life, creating beauty out of utility in the products, furniture and exhibitions they design.
Hecht, from London, trained as an industrial designer, while Colin, from Los Angeles, trained as an architect; together they have collaborated with numerous pioneering companies to produce projects that display an understanding of cultural relevance and commercial success. Hecht and Colin's desire is to work for industry in a way that improves the things we live with. Not setting out to produce something different but rather something better, they aim to design things that will last, be effective and give satisfaction often beyond what is called for by the product and the client. Industrial Facility is considered, for both their philosophical and pragmatic approach, as one of the most progressive studios in product, furniture and exhibition design. In 2016, they created a new department called Future Facility to deal expressly with the design of products connected to the internet (IoT). Both Hecht and Colin are Royal Designers for Industry and Fellows of the Royal Society of Arts. Works are held in permanent collections worldwide, including the Cooper Hewitt, Smithsonian Design Museum and the Museum of Modern Art in New York; San Francisco Museum of Modern Art; Art Institute of Chicago; Centre Pompidou, Paris; Victoria and Albert Museum and the Design Museum, both in London; and the Helsinki Design Museum.
Read more
|
2022
This conical-shaped light bell with its gently curved finish has a wide range of uses. One or many, for domestic or commercial environments. A timeless basic that is as simple as it is efficient. Delicate and pleasing to the eye, but also solid and elementary.
---
Dimension plane
Overview
Matte aluminium injection structure with integrated driver. 3 colour options: S&C white, black and aluminium grey.
Primary optics with tempered glass cover.
Metallic circular canopy included.
Suitable for dimming 1-10V. (Not included external dimmer switch 1-10V).Suitable for Outlet Box (UL market).
Electric cable length: 4 m / 157.5"
Light sources
Light source included (dimmable):
Built-in LED:. Output 40W. 700 mA / Input: Vac. (50 Hz / 60 Hz). According to destination.Tª Colour: 2.700 KTypical CRI: 90Luminous flux: 2.840 lm
We offer the possibility of adapting our products to the requirements of your contract project, modifying them to your needs. All customisations shall be studied upon request respecting the minimum quantity required. Contact us for customisations inqueries.