Vaso
Industrial Facility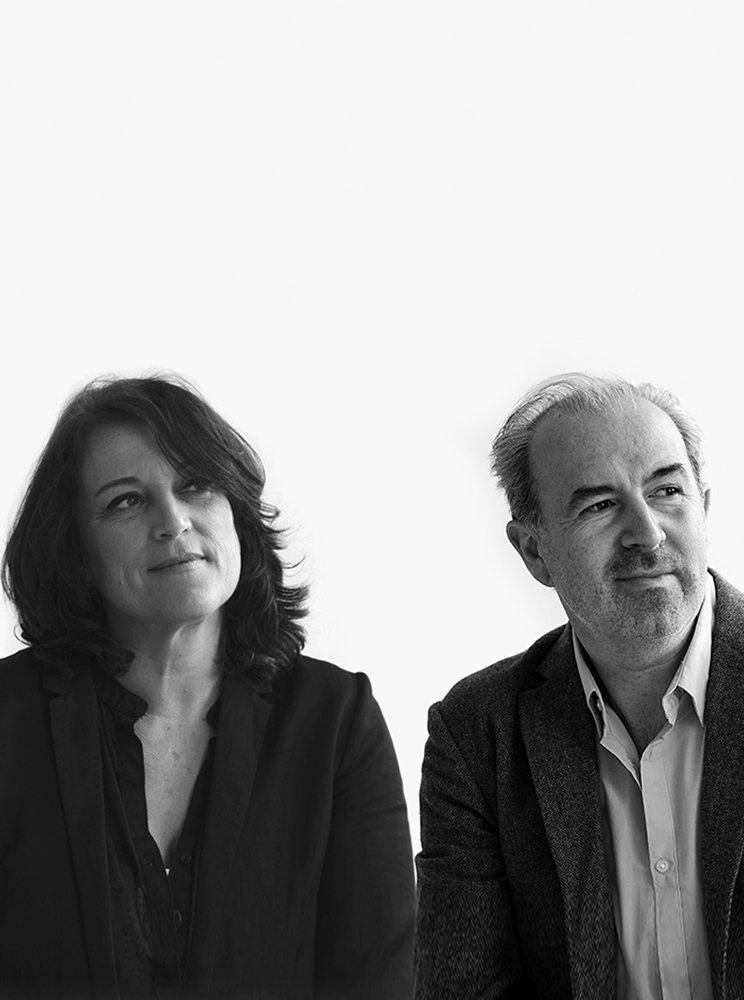 Industrial Facility
El estudio con sede en Londres, Industrial Facility, fue cofundado en 2002 por los diseñadores Sam Hecht y Kim Colin. Su enfoque refleja tanto una cuidadosa consideración de la forma como una comprensión única de la vida contemporánea, creando belleza a partir de la utilidad en los productos, muebles y exposiciones que diseñan.
Hecht, de Londres formado como diseñador industrial, Colin, de Los Angeles formada como arquitecta; juntos colaboran con numerosas empresas pioneras para producir proyectos que demuestran relevancia cultural y éxito comercial. El deseo de Hecht y Colin es mejorar las cosas con las que convivimos. No se proponen producir algo diferente, sino algo mejor; apuntan a diseñar cosas que duren, sean efectivas y den satisfacción a menudo más allá de lo que el producto requiere. Industrial Facility son considerados, por su enfoque filosófico como pragmático, como uno de los estudios más vanguardistas en diseño de productos, muebles y exposiciones. En 2016, crearon un nuevo departamento llamado Future Facility para tratar con el diseño de productos conectados a Internet (IoT). Tanto Hecht como Colin son Royal Designers for Industry y miembros de la Royal Society of Arts. Sus obras se exponen permanentemente en muesos de todo el mundo, entre ellos el Cooper Hewitt, el Smithsonian Design Museum y el Museum of Modern Art en Nueva York; el Museo de Arte Moderno de San Francisco; el Instituto de Arte de Chicago; el Centro Pompidou de París; el Victoria and Albert Museum y el Design Museum, ambos en Londres; y el Museo de Diseño de Helsinki.
Read more
|
2022
This conical-shaped light bell with its gently curved finish has a wide range of uses. One or many, for domestic or commercial environments. A timeless basic that is as simple as it is efficient. Delicate and pleasing to the eye, but also solid and elementary.
---
Dimension plane
Overview
Matte aluminium injection structure with integrated driver. 3 colour options: S&C white, black and aluminium grey.
Primary optics with tempered glass cover.
Metallic circular canopy included.
Suitable for dimming 1-10V. (Not included external dimmer switch 1-10V).Suitable for Outlet Box (UL market).
Electric cable length: 4 m / 157.5"
Light sources
Light source included (dimmable):
Built-in LED. Output 40W. 700 mA / Input: Vac. (50 Hz / 60 Hz). According to destination.Tª Colour: 2.700 KTypical CRI: 90Luminous flux: 2.840 lm
We offer the possibility of adapting our products to the requirements of your contract project, modifying them to your needs. All customisations shall be studied upon request respecting the minimum quantity required. Contact us for customisations inqueries.