Introducing
Vita Balanza
A design by Marre Moerel
Two flames searching for each other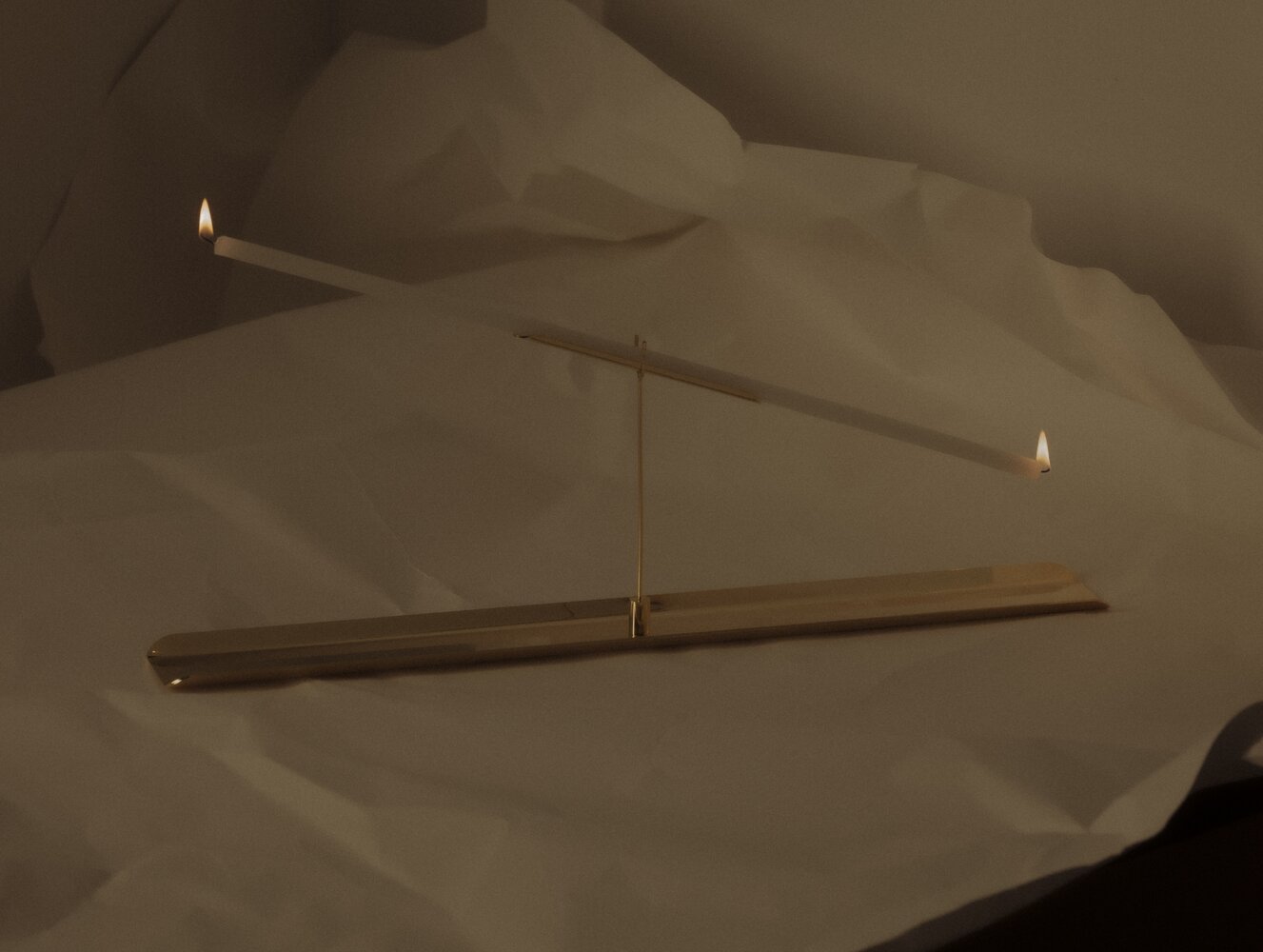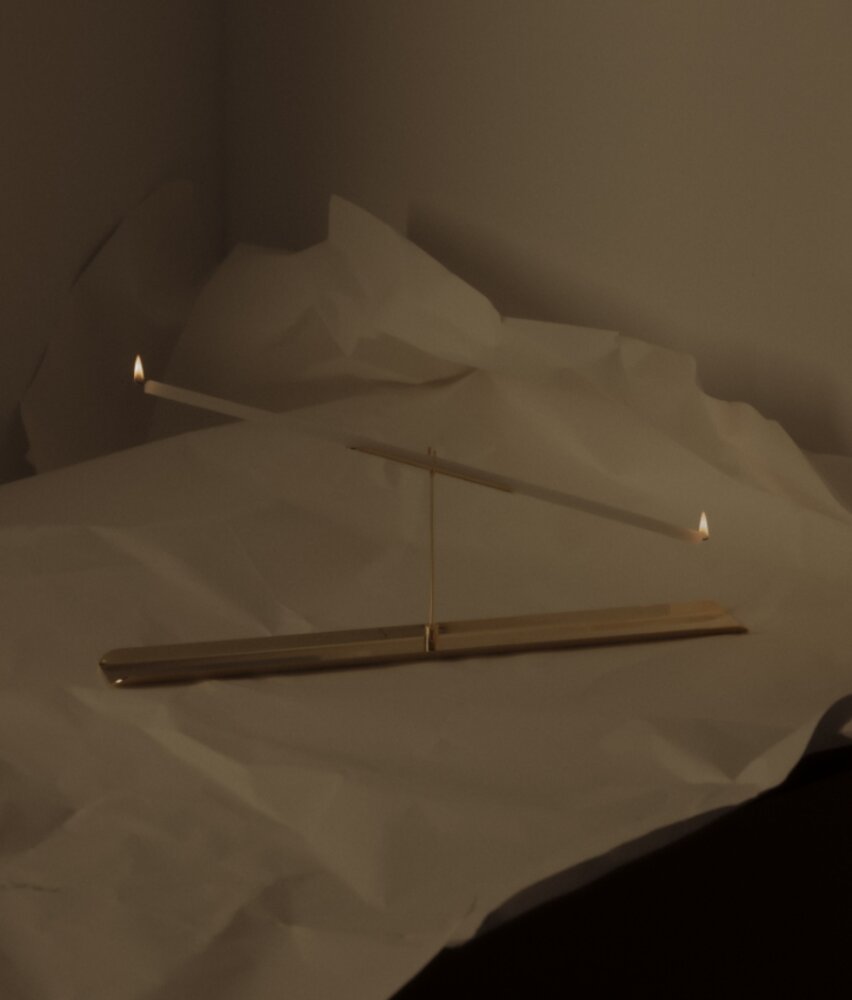 Two flames searching for each other
A singular object designed by Marre Moerel that arises from an experiment with fire, paraffin and time. Vita Balanza is a candle with a double flame that oscillates from side to side to seek balance at its centre.
Shop
'Balanza invites the user to celebrate life, with all its ups and downs in a more conscious way, enjoying the simple act of being and observing.' Marre Moerel
A novelty in our section of accessories conceived to accompany during evenings and sobremesas in which everyone can be captivated by its delicate movement.
Its silver-soldered brass fork is made by a jeweler and its candles, unique in the market, are designed for its special consumption.
Through two flames that seek each other to their centre, Vita elevates our spirit while rooting us to the earth.