2009
Belloch Mesa
Lagranja Design
The Belloch is a large, comfortable table whose laminate top features rounded corners and bevelled edges, supported by a sturdy metal structure and sleek cone-shaped wooden legs. In the square or rectangular option, it is stable and the perfect companion for its namesake the Belloch chair. It is a welcoming, spacious and very sturdy table.
Read more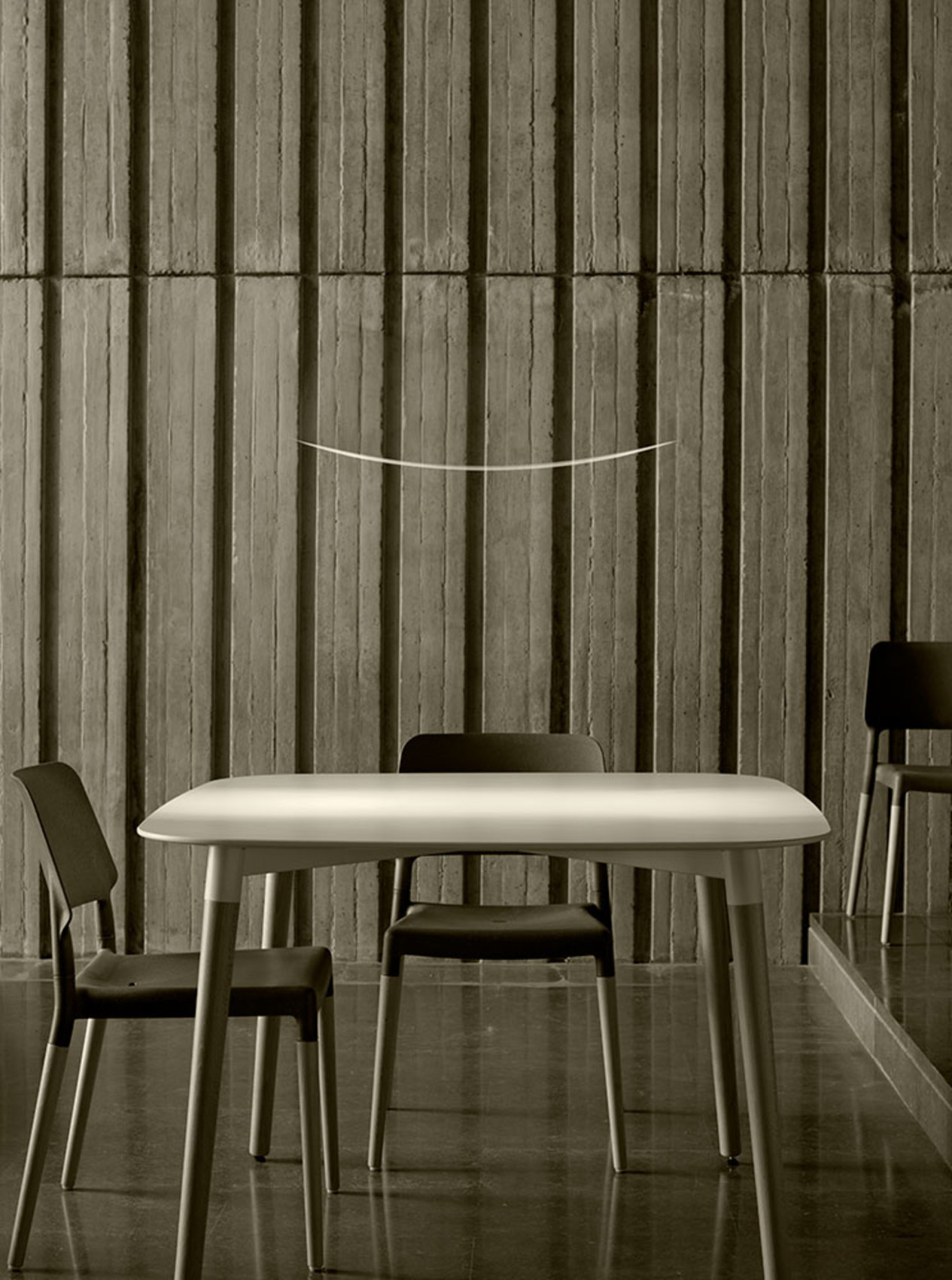 Our namesake table
As with the chairs of this family, the Belloch table was created to furnish our headquarters in Belloch (Barcelona), and it was commissioned to the Lagranja studio. A large, comfortable table with round corners, supported by a sturdy metal structure and sleek cone-shaped wooden legs. The white laminate top has a soft and bright feel, with softly rounded edges to avoid small bumps and bruises. The convenient square or rectangular tabletop features bevelled edges to add a touch of elegance. The sturdy metal cross frame that joins the four table legs provides plenty of knee room, even for crossed legs. This heavy-duty table is stable and spacious, built for get-togethers. The perfect companion for the Belloch chair.
Lagranja Design
2002
Gerard Sanmartí and Gabriele Schiavon founded the design studio Lagranja after the street they were settled in, calle Lagranja in Barcelona in 2002. The company has a multidisciplinary approach in its endeavour to design objects and spaces, focusing on people. They combine industrial design, exhibition design, commercial interior design and home design.