Colectiva de verano
July 21, 2023 — September 21, 2023
Galería Santa & Cole Barcelona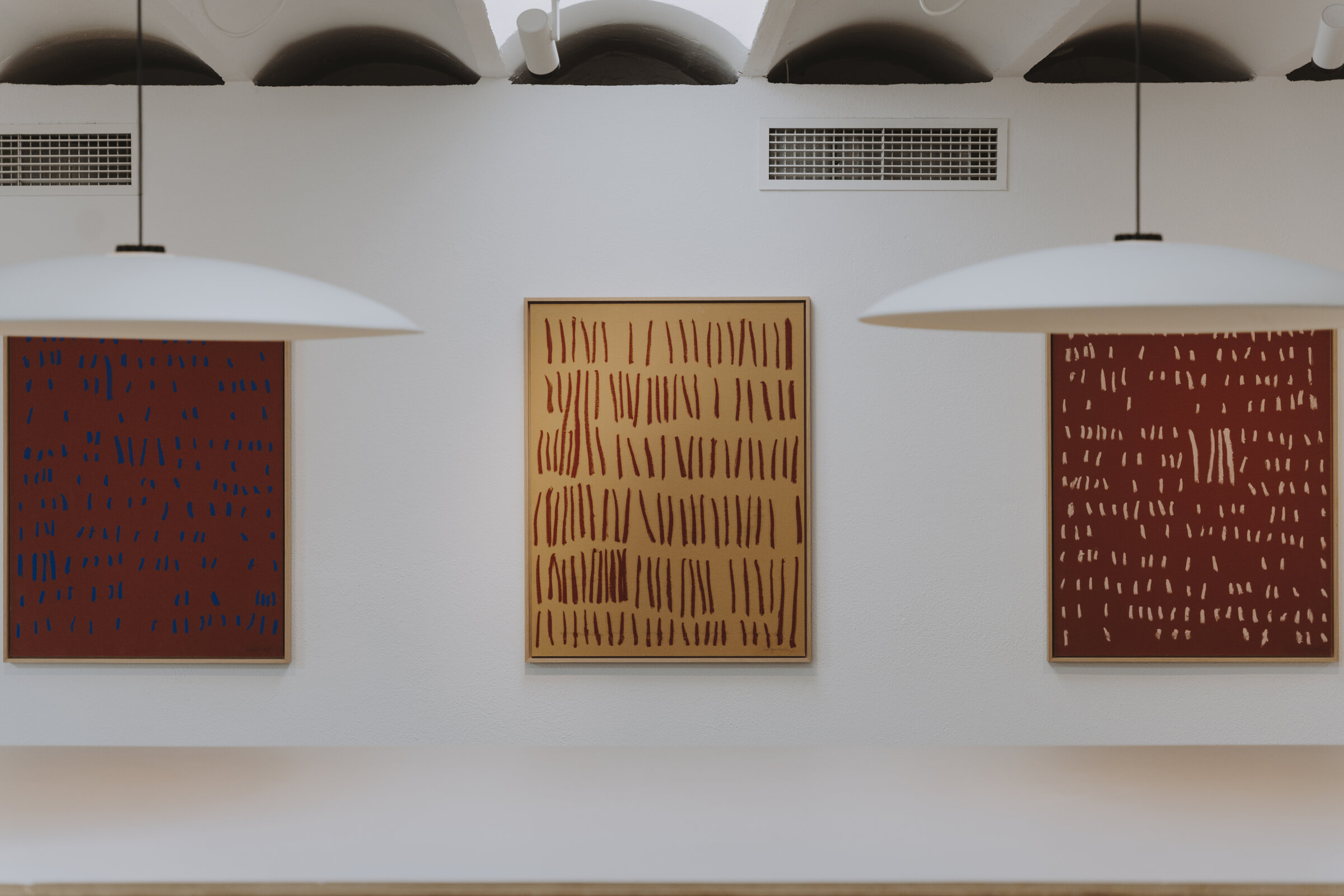 The Summer Collective exhibition hosted at Galería Santa & Cole features the most recent work of Bea Aiguabella, Míriam Dema, Klas Ernflo, Mayte Nicole Esteban and Paul Anton.
In the Kokoro series, Aiguabella makes several sequences of elements that seem identical but are, in fact, unique among them. Her minimalist compositions invite us to contemplate the transcendent in the ordinary. Concordantly, Paul Anton exhibits a piece that explores serenity and abstraction through sculpture.
Viewed through a different, much more colourful prism, Míriam Dema also extols the beauty of the everyday, painting summer scenes of after-dinner meals filled with fresh fruit, glasses of wine and flowers that remind us that fulfilment is to be found in the simplest pleasures.
Meanwhile, Klas Ernflo presents Lago and Cesta Azul, two Neoseries inspired by the design editions of Miguel Milá, whilst maintaining the graphic and playful form of his visual language.
Lastly, Mayte Nicole Esteban delicately pours out her inner world using ink on used book pages that she has found over the years. Through emotionally charged yet simple gestures, Esteban creates monochromatic drawings that navigate between abstraction and figuration.
Summer Colelctive will be on display at Galería Santa & Cole from July to September 2023.