Cesta Metálica
Miguel Milá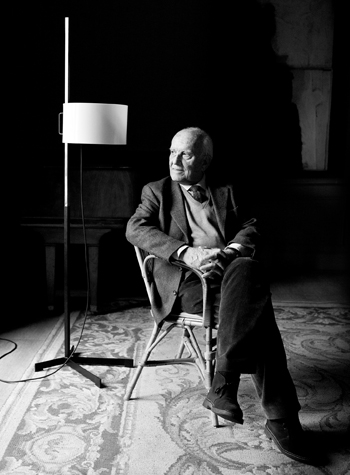 Miguel Milá
Miguel Milá, an interior designer, inventor and bricoleur, and a pioneer in his field in Spain, began working in the 1950s. With objects, resources and raw materials hard to come by at that time, Milá started designing his own furniture and lamps and soon set up his own company, Tramo (from the Spanish Tra-bajos Mo-lestos, 'Annoying Jobs'). Many of his pieces have become true contemporary classics. In 2016, the Spanish Ministry of Education and Culture in Spain awarded him the Gold Medal for Merit in Fine Arts. He has won numerous ADI awards (Barcelona), the first Spanish National Design Award (tied with André Ricard), and the ADI Compasso d'Oro for Lifetime Achievements.
Read more
|
1962
Miguel Milá learned to master the expressiveness of steel by giving it a fragile heart. Strength and emotion, angle and curve. In a duel between strength and fragility, Cesta Metálica comes with or without a soft leather handle, contrasting with the well-aimed severity of the brackets that gently hold the delicate opal globe.
---
Dimension plane
Overview
Stainless steel structure.
White opal glass lampshade.
Available with or without natural colour leather handle.
Dimmer included.
Light sources
Recommended dimmable light source (not included):
LED bulb: 12W.
E.E.C. D.
Other light sources: Max. 60 W
Input voltage: 100, 120, 230 Vac.
(50 Hz / 60 Hz). Según destino.
Lamp holder: E26 (Max. height 130 mm / 5.1″)
We offer the possibility of adapting our products to the requirements of your contract project, modifying them to your needs. All customisations shall be studied upon request respecting the minimum quantity required. Contact us for customisations inqueries.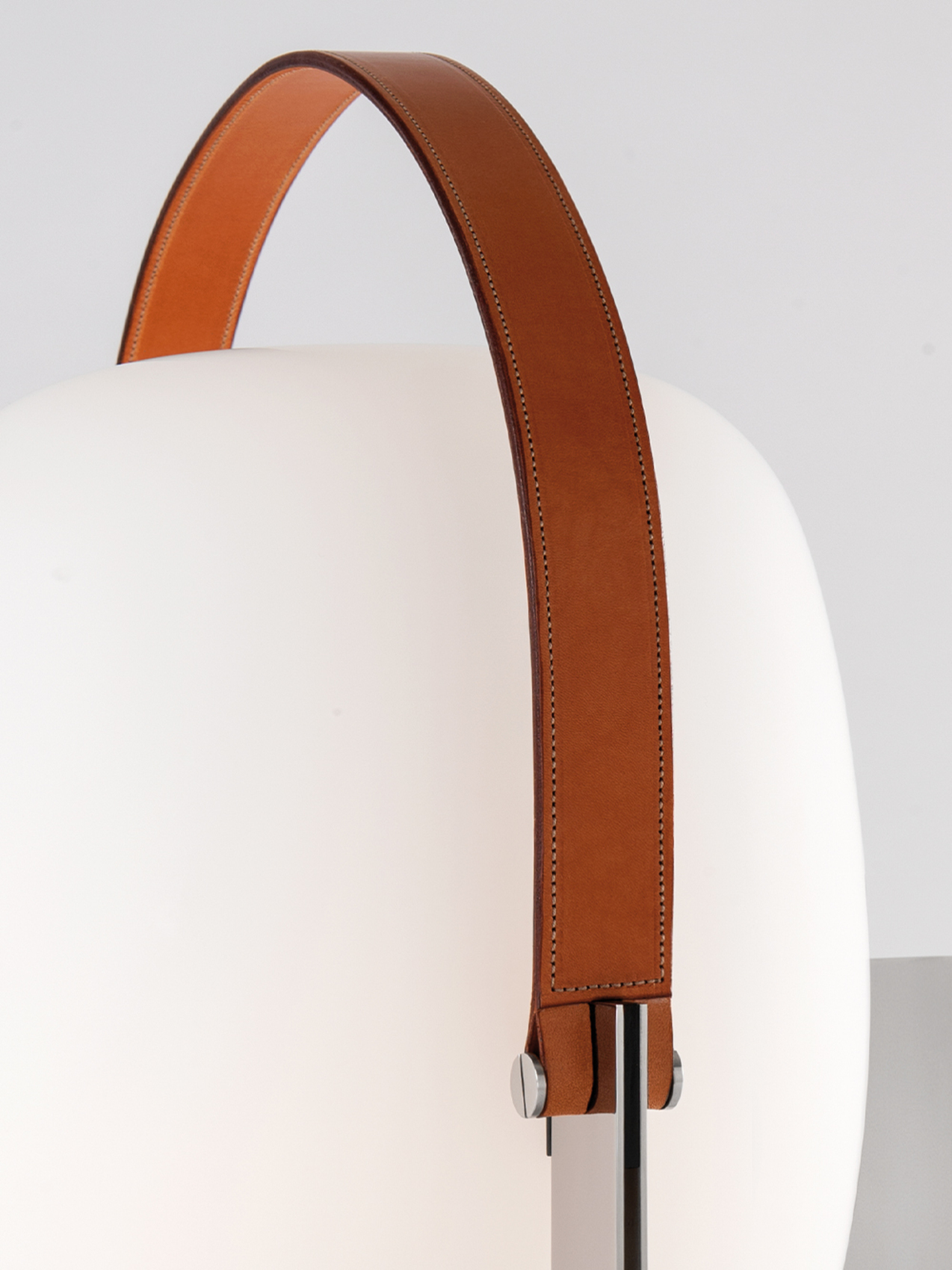 Natural colour leather handle
White opal glass lampshade