Tatu
André Ricard
André Ricard
Widely renowned as a pioneer and ambassador of industrial design in Spain, André Ricard has made a decisive contribution to the social and entrepreneurial development of this discipline. He has served as president of ADI-FAD (Agrupación de Diseño del Fomento de Artes y Diseño) and was the founding president of ADP (Asociación de Diseñadores Profesionales), as well as being a pillar of the 1992 Barcelona Olympics.
Read more
| 1972
Tatu is an object-lamp that has become a memorable icon of Spanish pop culture in the 1970s. Incorporating LED technology, the light intensity and focal aperture are easily adjustable, conducive to quiet retreat or activities that require concentration. And its friendliness is legendary.
Dimension plane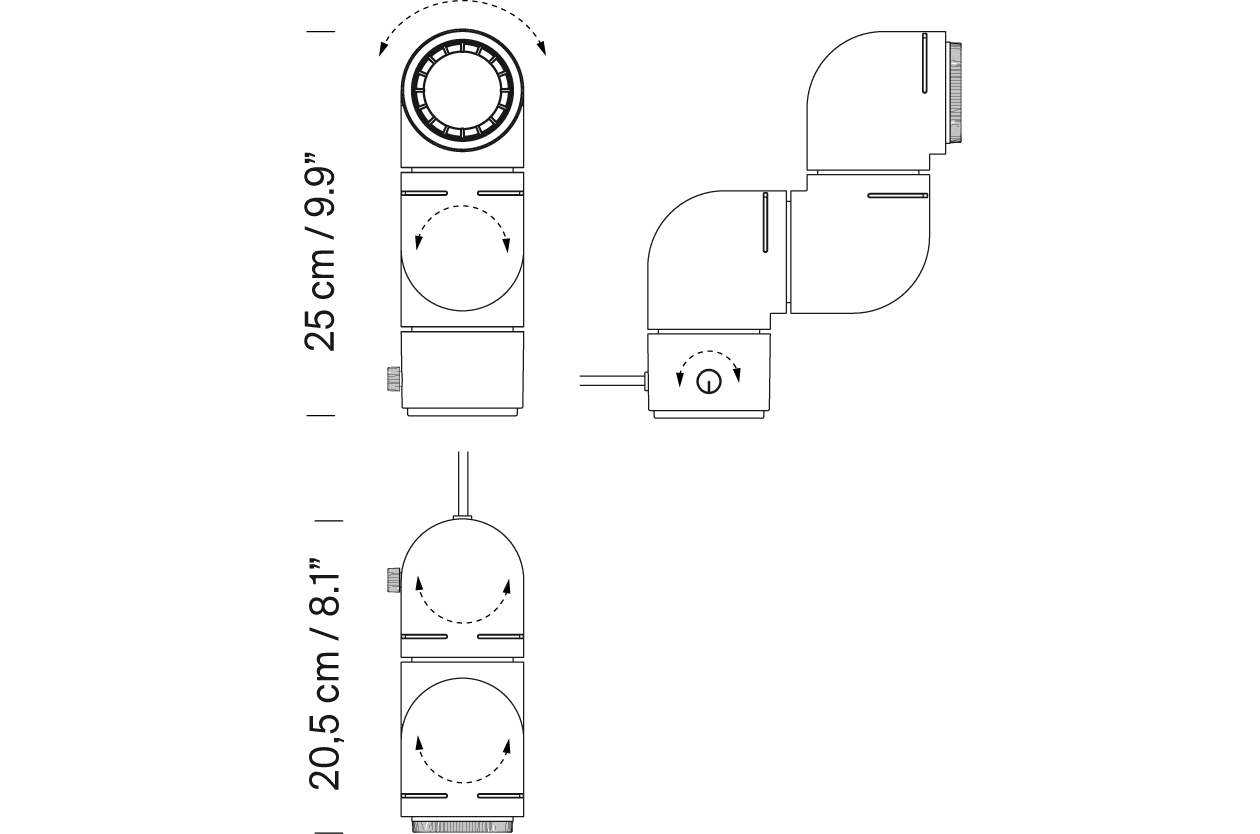 Overview
Gyratory structure manufactured in red or white grey ABS plastic.
Applications: table or wall lamp.
Adjustable focal length from 30º to 50º.
Adjustable light intensity 0% to 100%.
Dimmer and switch incorporated into the luminaire.



Light sources
Light source included (dimmable)
Built-in LED:
Output 6W / Input: 100 ~ 230 Vac.(50 Hz / 60 Hz).According to destination..CCT: 2.700 KCRI: 90Useful life: 40.000 hLuminous flux: 171 lm
We offer the possibility of adapting our products to the requirements of your contract project, modifying them to your needs.

Contact us
to request your customisation.