Moragas
Antoni de Moragas Gallissà
Antoni de Moragas Gallissà
Antoni de Moragas Gallissà was at the forefront of architectural renewal in the Spanish post-war years. His furniture pieces have become design classics. Moragas accepted the tenets of Rationalism, but he added a personal warmth to the relationship between purpose and form. 
Read more
| 1957
A sturdy wooden cylinder supports a head with three bulbs, surrounded by a generous circular shade. The shade is made from cotton ribbon and has a thread running along the edge, reminiscent of bookbinding, and forming an asymmetry that creates a splendid contrast of light and shadow.
Dimension plane
Overview
Sapeli wood or natural oak wood leg.
Natural cotton ribbon lampshade with border.
Dimmer included.



Light sources
Recommended dimmable light source (not included)
3 x LED bulb: 12WOther light sources: Max.30 W.Input voltage: 100, 120, 230 Vac.
(50 Hz / 60 Hz)According to destination..Lampholder: E26 (Max. height115 mm / 4.5").
We offer the possibility of adapting our products to the requirements of your contract project, modifying them to your needs.

Contact us
to request your customisation.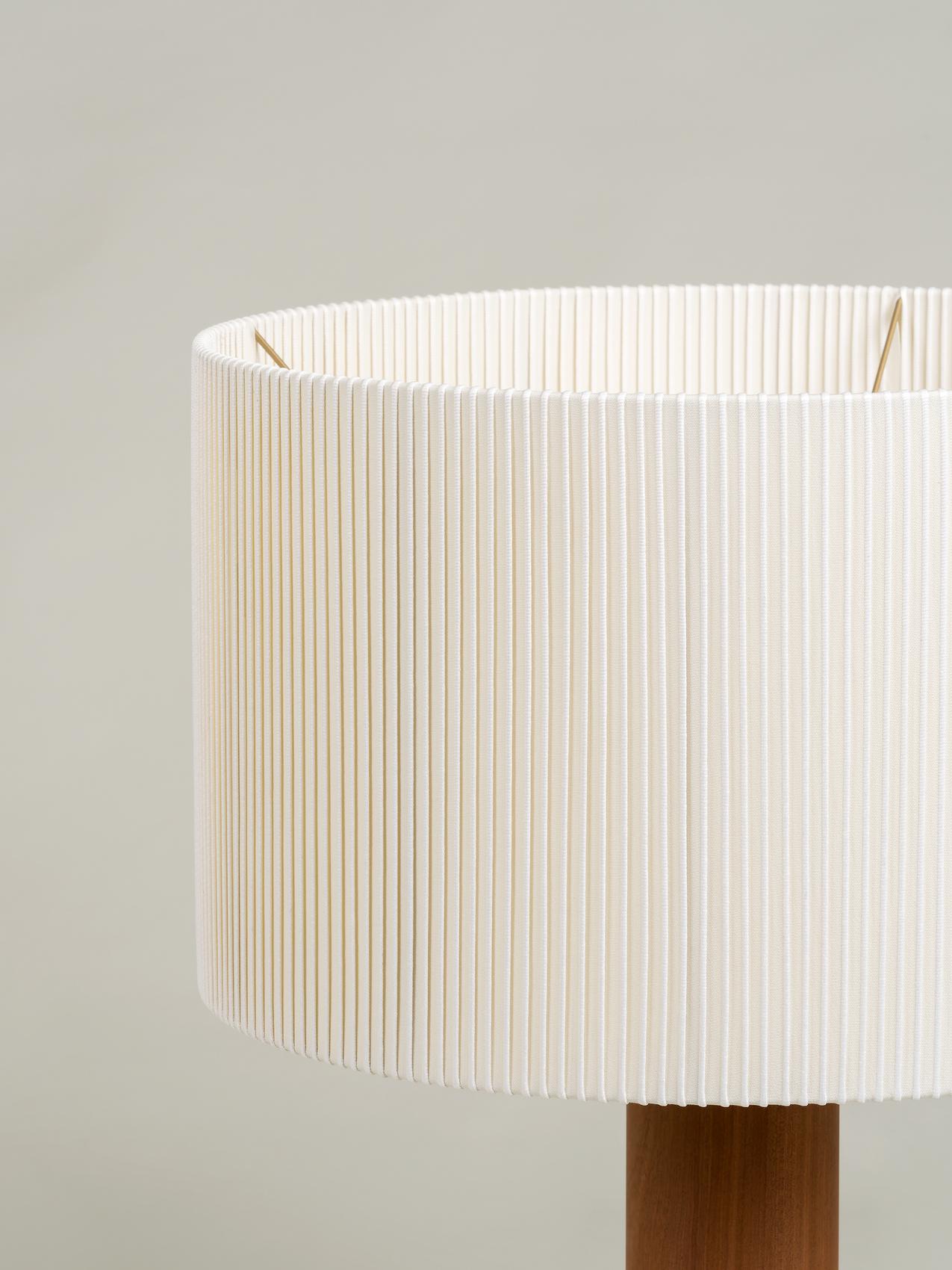 Natural cotton ribbon with border