Tatu Alta
André Ricard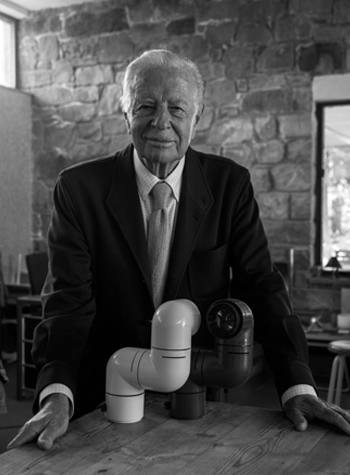 André Ricard
A pioneer and leading figure of industrial design in Spain, André Ricard has been instrumental in developing the discipline on both a social and business level. He has served as Chairman of the ADI- FAD (Association of Industrial Design of Fostering Arts and Design) and Founding Chairman of the ADP (Association of Professional Designers) amongst other important institutional positions.
Read more
|
2021
This friendly lamp, a revolutionary milestone in design, is essential in any context, directing light wherever it is needed. A synonym to good design, modernity and comfort.
---
Dimension plane
Overview
Orientable structure manufactured in glossy metal and ABS plastic in white grey or pure red.
Adjustable focal length from 30º to 50º.
Adjustable light intensity 0% to 100%.
Dimmer and switch incorporated into the luminaire.
Light sources
Light source included (dimmable):
Built-in LED:
Output 6W / Input: 100 ~ 230 Vac.
(50 Hz / 60 Hz). According to destination.
CCT: 2.700 K
CRI: 90
Lifetime: 40.000 h
Luminous flux: 171 lm
Input voltage: 100 ~ 230 Vac.
(50 Hz / 60 Hz). Según destino.
We offer the possibility of adapting our products to the requirements of your contract project, modifying them to your needs. All customisations shall be studied upon request respecting the minimum quantity required. Contact us for customisations inqueries.