1995
Disco
Jordi Miralbell
,
Mariona Raventós
This metallic disc, available in two sizes, M and L, reflects its light on the wall, creating a halo around an opaque circle. Its LED source is located behind the structure finished in glossy nickel. Buttons of light in space.
Read more
Satin nickel structure and lampshade.
Suitable for phase-cut dimming. Does not include external phase-cut dimmer.
Suitable for Outlet Box (UL market).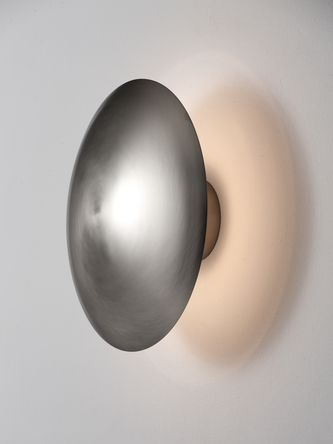 Light source included (dimmable)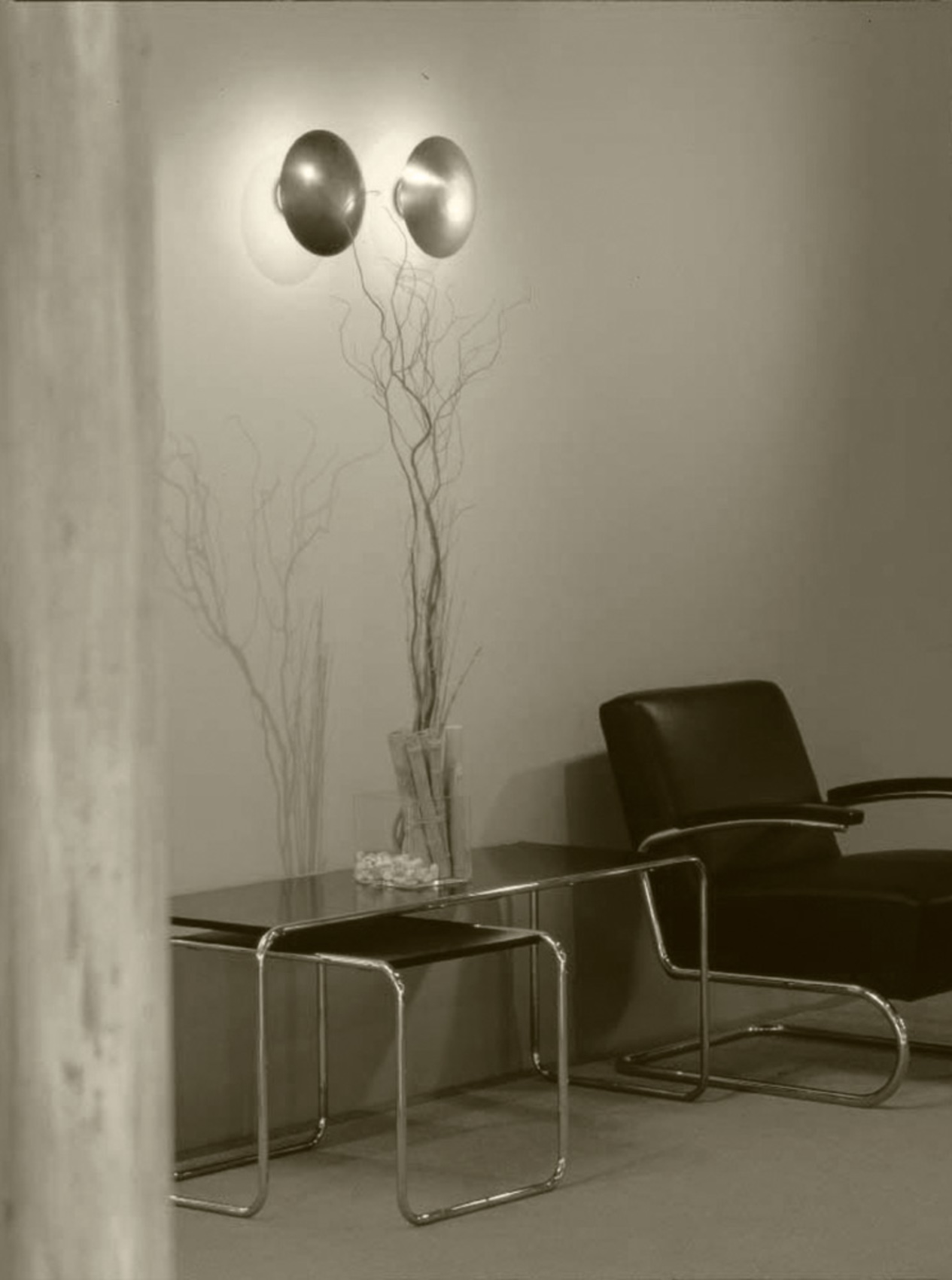 Like stars in an eclipse
Reminiscent of the stars during an eclipse, the light reflected on the wall creates a pleasant halo. The Disco Wall lamp consists of a metal disc that hides a LED light source, diffusing the light around the opaque circle.
Jordi Miralbell and Mariona Raventós were a pair of design artisans, who created beautiful pieces of lighting and furniture. For over 15 years, they shared with us the adventure of Santa & Cole, as authors, editors and partners. Mariona brought the expression of materials, textures and colours, while Jordi created the volumes, proportions, structures and mechanical functions of what they designed together.
Jordi Miralbell
1953
Every designer sees design in their own, specific way and Jordi Miralbell saw it as the art of solving utilitarian needs through objects of human warmth. He and Mariona Raventós formed a joyful partnership of design based on craftsmanship and were the authors of wonderful pieces of lighting and furniture. After a period of business together, Jordi and Mariona shared the Santa & Cole adventure

for more than fifteen years, working as authors, editors and partners.


Read more
Mariona Raventós
1955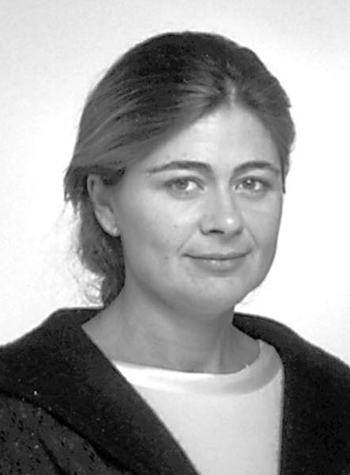 Every designer sees design in their own, specific way and Mariona Raventós saw it as the art of solving utilitarian needs through objects of human warmth. She and Jordi Miralbell formed a joyful partnership of design based on craftsmanship and were the authors of wonderful pieces of lighting and furniture. After a period of business together, Mariona and Jordi shared the Santa & Cole adventure

for more than fifteen years, working as authors, editors and partners.


Read more