Ramón
Ramón Bigas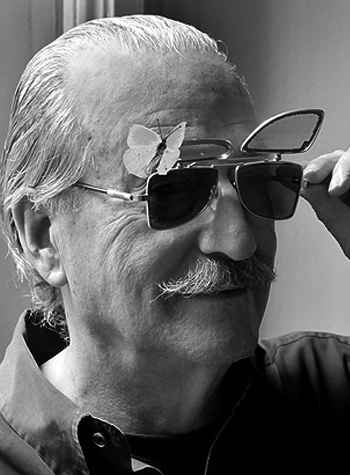 Ramón Bigas
Ramón Bigas is an example of a multidisciplinary creative who zigzags between everyday design and monumental design. His works include the Spanish high-speed train (AVE), the Ramón chair, edited by Santa & Cole, and the cauldron for the Olympic flame at the 1992 Barcelona Olympic Games. He has carried out projects in industrial design, interior design, graphics, and exhibitions. He was also president of the FAD (Fomento de Artes y Diseño) between 1995 and 2001.
Read more
| 1975
The Ramón chair is a carefree yet serious design suitable for both indoor and outdoor use. The white metal frame and elegant X-shaped legs are finished by a white or natural wicker seat and backrest. The geometry of this chair makes it easy to stack and move.
Dimension plane
Overview
White metallic structure.
Seat and back made of hand-woven synthetic rattan with a natural or white finish.
Stackable.
For indoor and outdoor.

We offer the possibility of adapting our products to the requirements of your contract project, modifying them to your needs.

Contact us
to request your customisation.