Belloch
Lagranja Design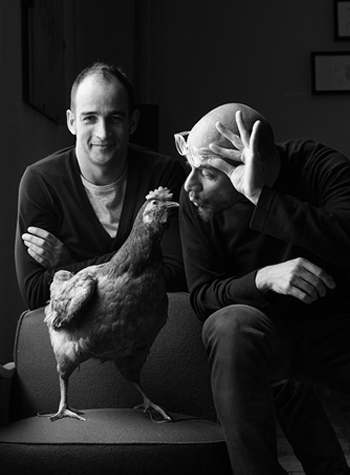 Lagranja Design
Gerard Sanmartí and Gabriele Schiavon founded the design studio Lagranja after the street they were settled in, calle Lagranja in Barcelona in 2002. The company has a multidisciplinary approach in its endeavour to design objects and spaces, focusing on people. They combine industrial design, exhibition design, commercial interior design and home design.
Read more
|
2009
Premio IIDA
Premio IIDA
El IIDA Student Design Competition celebra el talento y las ideas novedosas de diseño de estudiantes de interiorismo de todo el mundo. Se premia la innovación, creatividad, coherencia, funcionalidad y el impacto humano.
Los premios IDEA (International Design Excellence Awards), fundados originalmente para reconocer los logros excepcionales en el diseño industrial, incluyen ahora nuevas disciplinas desde la estrategia de diseño hasta la interacción digital. Los ganadores del premio revelan la gran importancia del diseño en los negocios y la sociedad y demuestran los grandes resultados cuando el diseño se aprovecha en su máximo potencial.
The Belloch chair is the result of commissioning a lightweight and stackable design. Combining various materials, including aluminium and wood for the legs, and a range of colours for the seat, this chair is suitable for both indoor and outdoor use. Comfortable and pleasing, it is simplicity itself.
---
Dimension plane
Overview
Polypropylene (PP) + glass fiber seat and back.
Natural beech wood legs and seat in 6 different finishes: off-white (RAL9002), grey (RAL7010), black (RAL9017), brown (RAL8028), green (RAL6020) and red (RAL3011).
Matte anodized aluminium legs (suitable for outdoor use) and seat in 2 different finishes: off-white (RAL9002) and grey (RAL7010).
Stackable.
Minimum order: 4 units
Available modifications
Other wood and leg finishes.
We offer the possibility of adapting our products to the requirements of your contract project, modifying them to your needs. All customisations shall be studied upon request respecting the minimum quantity required. Contact us for customisations inqueries.