Sistema Fonda
Gabriel Ordeig Cole
Gabriel Ordeig Cole
Gabriel Ordeig Cole founded Santa & Cole in 1985, together with Nina Masó and Javier Nieto Santa. Ordeig s artistic background, Anglo-Saxon origin and Mediterranean temperament made him a unique designer, endowed with a special gift: his command of light. He applied this talent to musical stages and subtle interiors alike. He knew how to present light, dressing it for the occasion in spaces that transcended the senses. ...
Read more
|
1990
Premio ADI-FAD
Premio ADI-FAD
ADI FAD, la Asociación de Diseño Industrial del Fomento de las Artes y del Diseño, centro de referencia del diseño industrial en Europa, promociona la cultura creativa organizando los prestigiosos Premios Delta de Diseño industrial. El objetivo de los premios Delta es destacar la excelencia del diseño y poner en relieve su importancia como herramienta para generar riqueza en una economía industrial.
Sistema Fonda provides lavish lighting through an entirely modern presence. Using segments of one or three shades, and three types of connectors between them, an entire lighting system is arranged, based on linear tube structures on which small or medium shades are placed, dressed in ribbons, cardboard or white linen, and  supported by small natural beech wood pieces.
---
We offer the possibility of adapting our products to the requirements of your contract project, modifying them to your needs. All customisations shall be studied upon request respecting the minimum quantity required. Contact us for customisations inqueries.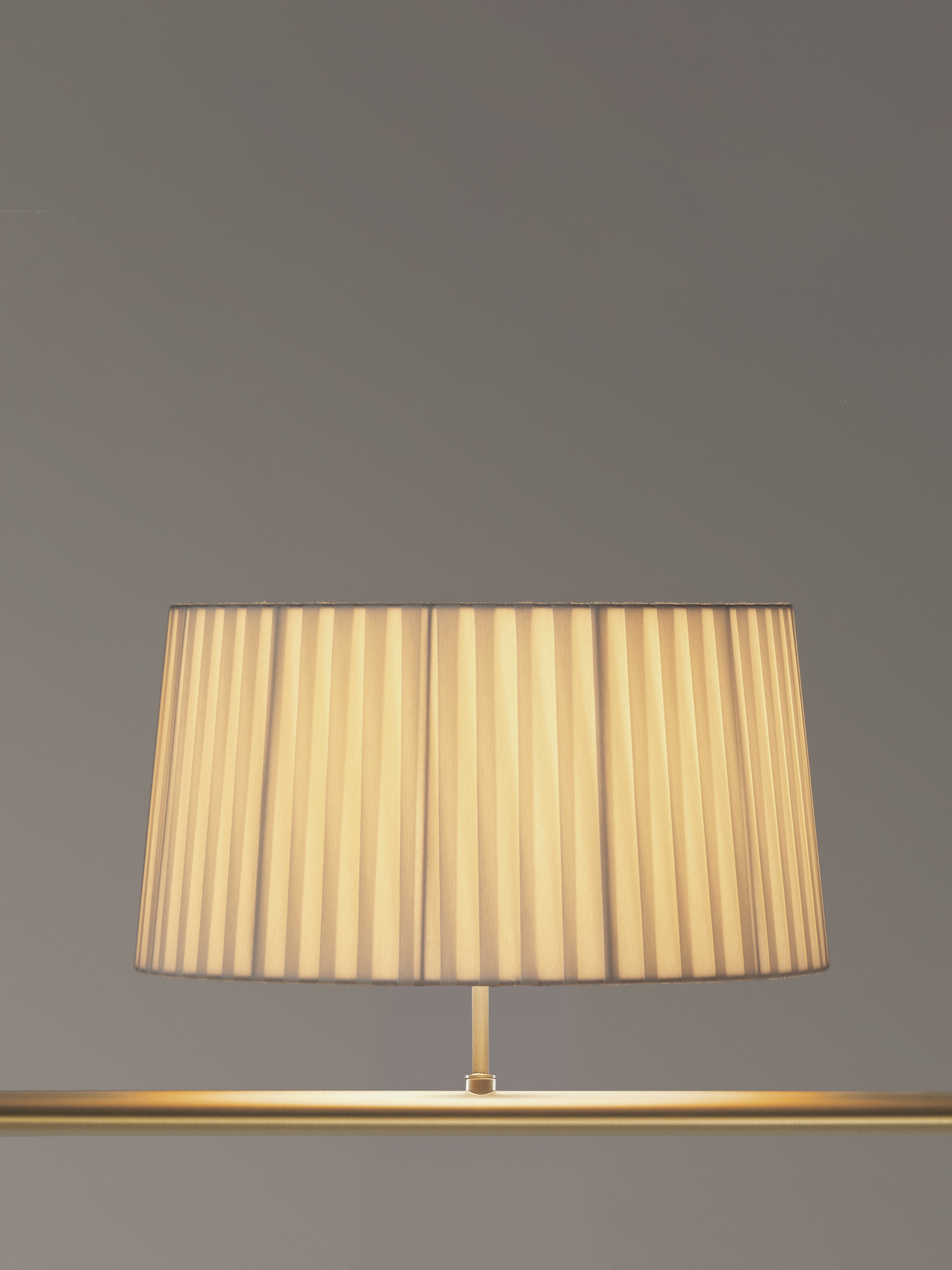 Terracotta Raw Color ribbon