2000
GT7
Santa & Cole Team
Designed for intermediate volumes and domestic areas, GT7 is larger, requiring a  reinforced structure that adds a metal top disc  to the lower diffuser disc. Santa & Cole advocates the use of ribboned shades to dress up every kind of light source, exploring different materials and playing with colours and hues.
Read more
Socket assembly white with black cable.
Black metal disc on the upper part: Ø 40 cm / 15.6" and translucent white PVC diffuser disc on the lower part: Ø 60 cm / 23.7".
Canopy suitable for side entry adaptor.
Suitable for Junction Box (UL market).
Weight: 7 Kg / 15 lb

Electric cable length: 8 m / 315".
Lampshades and spare parts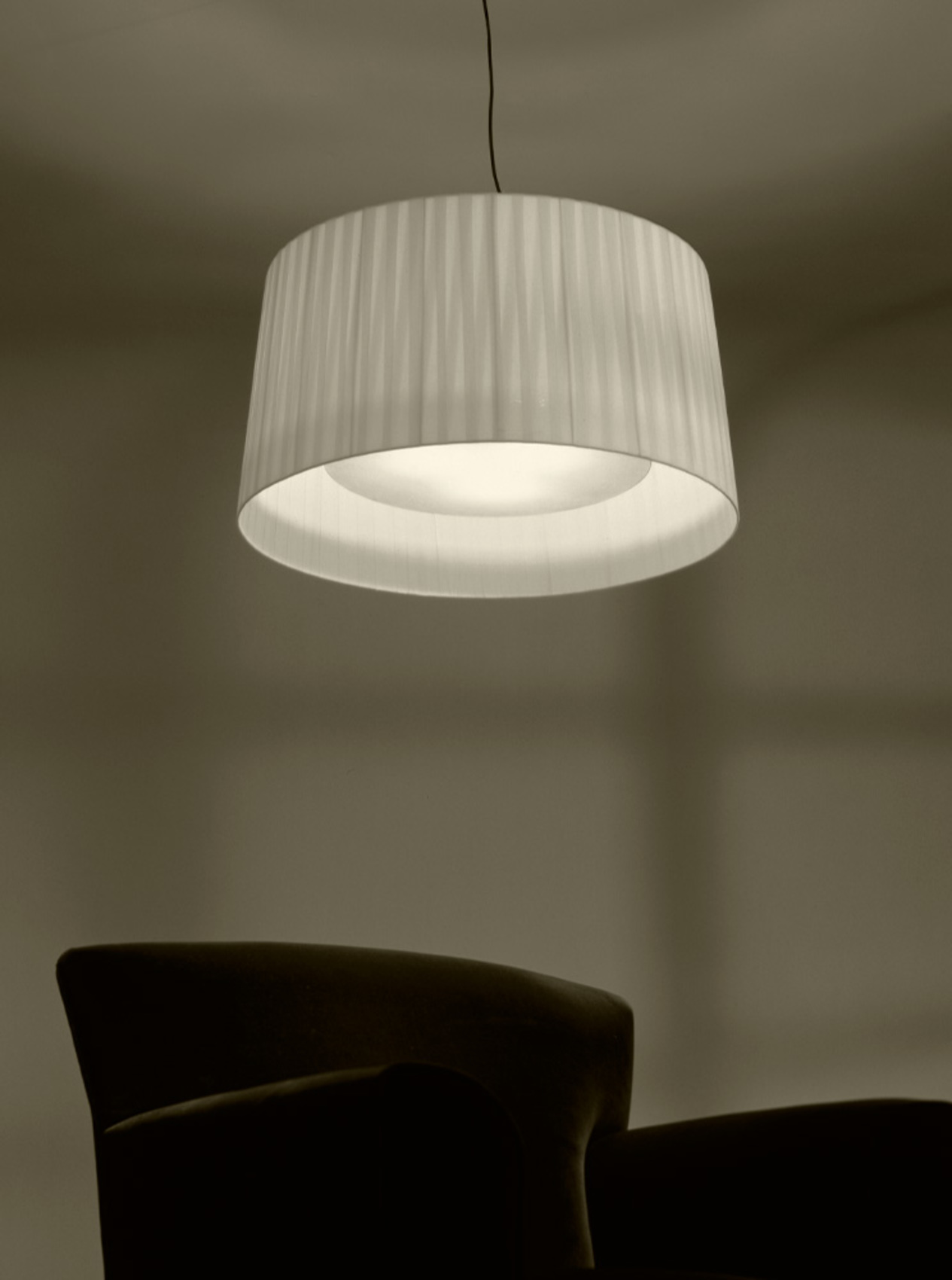 Even more character
GT7 is similar to the GT5 although it is larger in size. It incorporates an upper metal disc near the light source to strengthen the structure and a diffuser disc on the lower section. Designed in 1994, the GT5 pendant lamp was the first of a large family created as an alternative to the use of cardboard, methacrylate, or solid textile shades; the use of handmade cotton ribbon reincorporates traditional craftsmanship. Then came the GT6, followed by the large format GT7, GT1000 and GT1500 designed for public spaces.
Each shade is handmade, as Santa & Cole continues to favour the use of ribboned shades to dress up every kind of light sources. In our search for the perfect hues, we collaborated with the studio Raw Color in Eindhoven (Holland) to create new ribbons. Each woven from three distinct yarns that created new colours: terracotta, mustard yellow and forest green. The three basic colours in the ribbon collection, natural white, amber red and black (available since 1994), complete the range of six colours available.
This is a colourful family that varies in size without altering its essence, creating rich luminous tones. With the light on, the shade provides a warm light, rich in nuances. With the light off, this lamp is a sculptural statement piece that enhances the room.
Santa & Cole Team
1985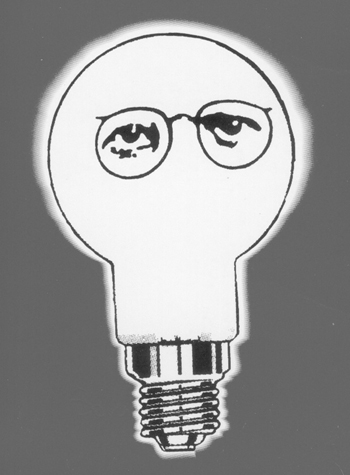 Formed by the individuals who are co-workers in Santa & Cole's editing department, and led by the editors, the Santa & Cole team is responsible for the design of the company's own products. Shining examples of this include the Trípode G5 lamp (1997), the HeadLed (2013) system, the Arne streetlamp (2013) along with the indoor model the Arne Domus (2015), the Sisisí System (1994) and the

Básica lamp (1984), among others.


Read more