Lo empecé en primavera y lo acabé en otoño
The artist worked on this piece between March and October 2019, and it is especially significant because it reflects the development of her style during this period towards a more synthetic and colourful representation of reality. The layers and the characteristic elements of the various seasons (such as the mimosa spray or the quince) hint at this evolution and its pace.
Edition

Unique piece
Certificate of authenticity included
Míriam Dema
Barcelona, 1995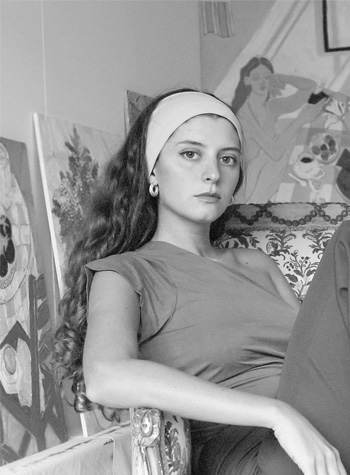 A graduate in Fine Arts from the University of Barcelona in 2017, Miriam Dema is notable for her use of vivid colours with oil pastels and crayons. With her professional career in full swing, Dema moved to Peru where she discovered a world full of ebullience and dynamism that helped to establish her current style. The artist aims to capture scenes with small irregularities and human presence. She currently lives and works in Barcelona.  
What does acquiring a Neoseries original imply?
One original for multiple Neoseries
With the Neoseries concept, Santa & Cole proposes a new way of understanding art works, furthering the democratisation of aesthetic experience. We edit works by artists whom we admire, and produce authorised and certified reproductions, sharing the joy of their beauty without the constraints of one-off pieces.
A matter of Intellectual Property
Neoseries are carried out under the supervision of the artists (or their heirs), with direct intervention, and the artists receive royalties for all units produced. To own a Neoserialised original work also affords you rights, and your will receive 1% of the sale price of the sum of the Neoseries on which your work is based. Thus, we reward your commitment to artistic talent and your work as a patron of the arts.
The pivotal role of the original work
The demand for reproductions of an original work reflects the interest and relevance of it. Consequently, to own a unique original piece of a Neoseries is not to own just any work: with it, you are contributing to a creation that has enabled the enjoyment of many, so you it is only right that you should also participate in its rewards.
Relative and dynamic pricing
The price of the first unit of a Neoseries will always be a fraction of the price of the unique, original work, incrementing in accordance with the number of Neoseries units sold, which will always be publicly and transparently displayed on this website. Thus, demand for a particular Neoseries will also end up determining the price of its original work.