1975
Ramón
Ramón Bigas
The Ramón chair is a carefree yet serious design suitable for both indoor and outdoor use. The white metal frame and elegant X-shaped legs are finished by a white or natural wicker seat and backrest. The geometry of this chair makes it easy to stack and move.
Read more
White metallic structure.
Seat and back made of hand-woven synthetic rattan.
Stackable.
For indoor and outdoor.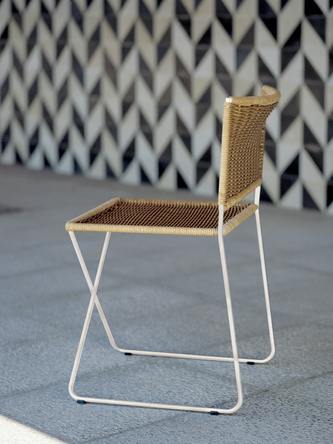 An amalgam of virtues
Designed by Ramón Bigas, former president of the FAD and a standard-bearer of the second generation Barcelona designers; a group of intuitive, carefree, yet serious and pragmatic professionals. A metal-framed chair with a white or natural wicker seat and backrest. Its structure makes it easily movable and stackable. The backrest, straight at the bottom and curved at the top, supports the back and is soft on the kidneys, allowing for extensive periods of comfortable seating. Below the seat, a metal bar is arranged in the shape of an X, bearing the user's weight structurally as the frame flexes. A wonderful fusion of elements for indoor and outdoor settings.
Ramón Bigas
1941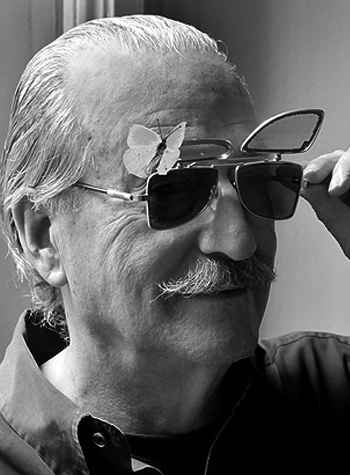 Ramón Bigas is an example of a multidisciplinary creative who zigzags between everyday design and monumental design. His works include the Spanish high-speed train (AVE), the Ramón chair, edited by Santa & Cole, and the cauldron for the Olympic flame at the 1992 Barcelona Olympic Games. He has carried out projects in industrial design, interior design, graphics, and exhibitions. He was also

president of the FAD (Fomento de Artes y Diseño) between 1995 and 2001.


Read more