Sin título (Arte&Arquitectura)
In 1997, the German real estate savings bank Deutsche Bauspar AG in Frankfurt published a splendid series of graphic works aimed at raising public awareness of the need to improve artistic and architectural requirements in the creation of urban spaces. The organising institution invited ten internationally renowned artists and architects to express their ideas and proposals on the design of an imaginary public square or the improvement of an existing one in a graphic work. 
This work is linked to his 1987 contribution to the aforementioned sculpture competition in Münster. It consisted of a river boat surrounded by a water moat. With this ensemble Gerdes alluded to the water castles in the region of Münster, the river barges that run through its canals and, metaphorically, to the fragile foundation of human existence. In the present work, he brings together - highlighting it with colour - the vital element of the boat that has become home and part of nature, inserting it, as a further requirement for domestic use, into the urban environment of the public square. A plea for the necessary symbiosis of architecture, tradition and surrounding nature.
Medium
Screenprint.
On Rives paper
Edition
Numerus clausus
100 copies
Limited
Certificate of authenticity included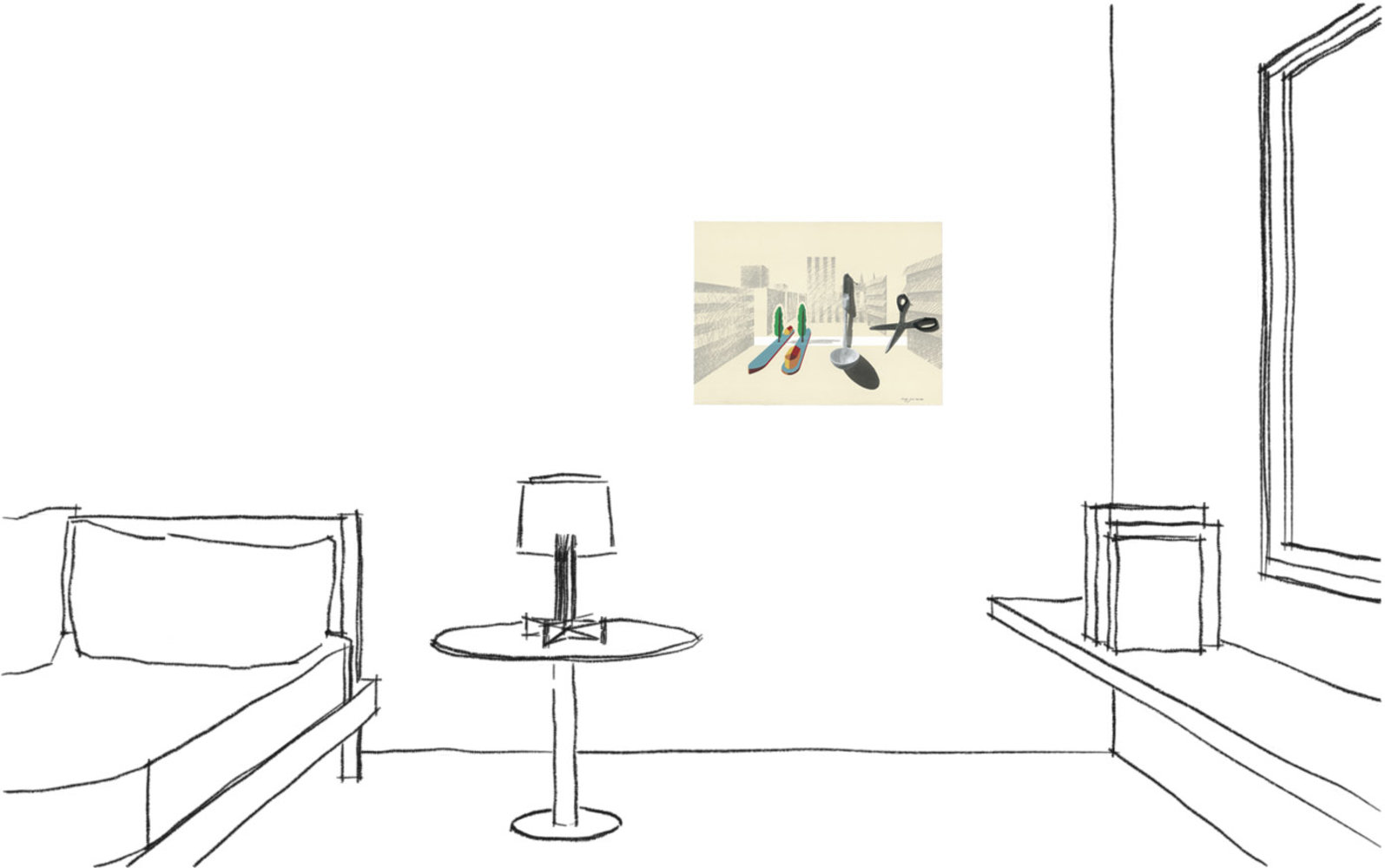 Ludger Gerdes
Lastrup, 1954-2008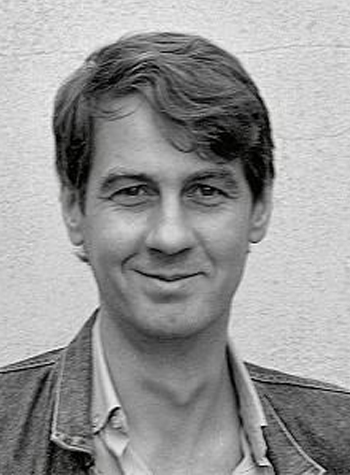 Sculptor, painter and passionate about philosophy. Ludger Gerdes was an apprentice of the contemporary artist Gerhard Richter, questioning the dependence between modern art and exhibitions and museums. Ludger considered art as an everyday expression without being exclusive.  Discreet among the artists of his generation, Ludger Gerdes has impregnated German art with visual metaphors, inciting reflection in spaces accessible to all.