Jaume Roure
Solsona, Lérida, 1959
Lives and works in Solsona, Lérida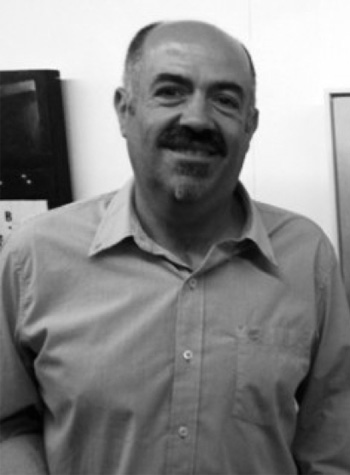 Roure's work is noted for being very poetic, and for successively abandoning elements of an anecdotal nature to delve into other, more personal aspects, as shown in the architectural themes of indoor and outdoor spaces in cities like Barcelona, London or New York. His views and still-lifes are already classics of present-day Catalan figurative painting. His highly personal vision of shapes and colours present in his portraits and compositions evidence his gentle and ironic approach to life.
Roure's painting is accompanied by his extensive graphic work and printmaking. He has used various printing techniques in his work, including woodcut, lithography and collage. His original graphic work is a fusion between painting and poetry, and forms a very important part of his creation and corpus.
Cinema, narration and architecture are three of his great passions, resulting in exhibitions such as Arquitati, in which Roure connects the simplicity of film director Jacques Tati with his own way of understanding painting. 
Roure makes unfailingly interesting exhibitions where figures painted in oil are fused with old panoramic views of Barcelona, creating a superimposition between the painting and the blurring of old photographs of the city. 
Since 1987, Roure has had numerous solo and collective exhibitions. His work is featured in several prestigious collections, and he periodically exhibits at Sala Parés in Barcelona.