Eric FIschl
New York, 1948
Lives and works in New York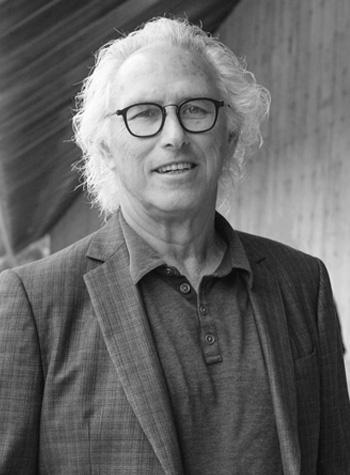 Eric Fischl first trained in Phoenix, Arizona, and later at the Institute of the Arts in California, one of the most avant-garde centres of the time, which at the time downplayed the importance of painting techniques and knowledge of the history of painting.
His time at the centre helped turn him into a person with a non-conformist and irreverent attitude and, being aware that he did not master the basic rudiments of painting, it fostered in him a desire to experiment and to be constantly curious, leading him to approach other expressive media such as sculpture, drawing and engraving. 
Eric Fischl's early works were thematically strong but had a kitsch aesthetic about them. The author himself has described himself as a painter of the suburbs, a subject that was not considered appropriate before his generation.
From 1976, Fischl set aside abstraction and minimalist art to begin to introduce figurative elements into his paintings as he felt the need to express his feelings in a direct and stark way, which he could not do through abstraction or minimalism. His strongly expressive realist painting, influenced by expressionists such as Max Beckmann, Lucian Freud or painters of the American realists such as Winslow Homer, Edward Hopper or John Singer Sargent, served him as therapy to cope with his traumas and to dismantle the hypocrisy he saw in society. 
The object of study in Eric Fischl's works are the human being, the body and the nude. His work focuses on sexuality, depicting highly charged, lurid, sexual scenes with naked bodies in erotic attitudes and with a certain anguished, enigmatic or oppressive air.
Eric Fischl strikes at viewers' subconscious with the main intention of making them feel uncomfortable, like a sordid voyeur spying on other people's intimacies. He accentuates the expressiveness of his characters by emphasizing them with the muted colours of his palette, using bold and violent contrasts of light. Fischl despises balanced or predictable compositions and is not interested in landscapes or backgrounds.
These paintings not only branded him as an obscene and uncomfortable painter but also made him popular; in fact, today he is an established painter and sculptor in the American and international art market. His success, awards and achievements have made Fischl one of the most influential and important figurative painters of the late 20th and early 21st centuries.
Eric Fischl is a Fellow at both the American Academy of Arts and Letters and the American Academy of Arts and Science. His work is exhibited in numerous museums around the world, in group exhibitions and even in prestigious private and corporate collections. He currently lives and works in Sag Harbor, New York.